Know Everything About the Full form of NATA
9 min read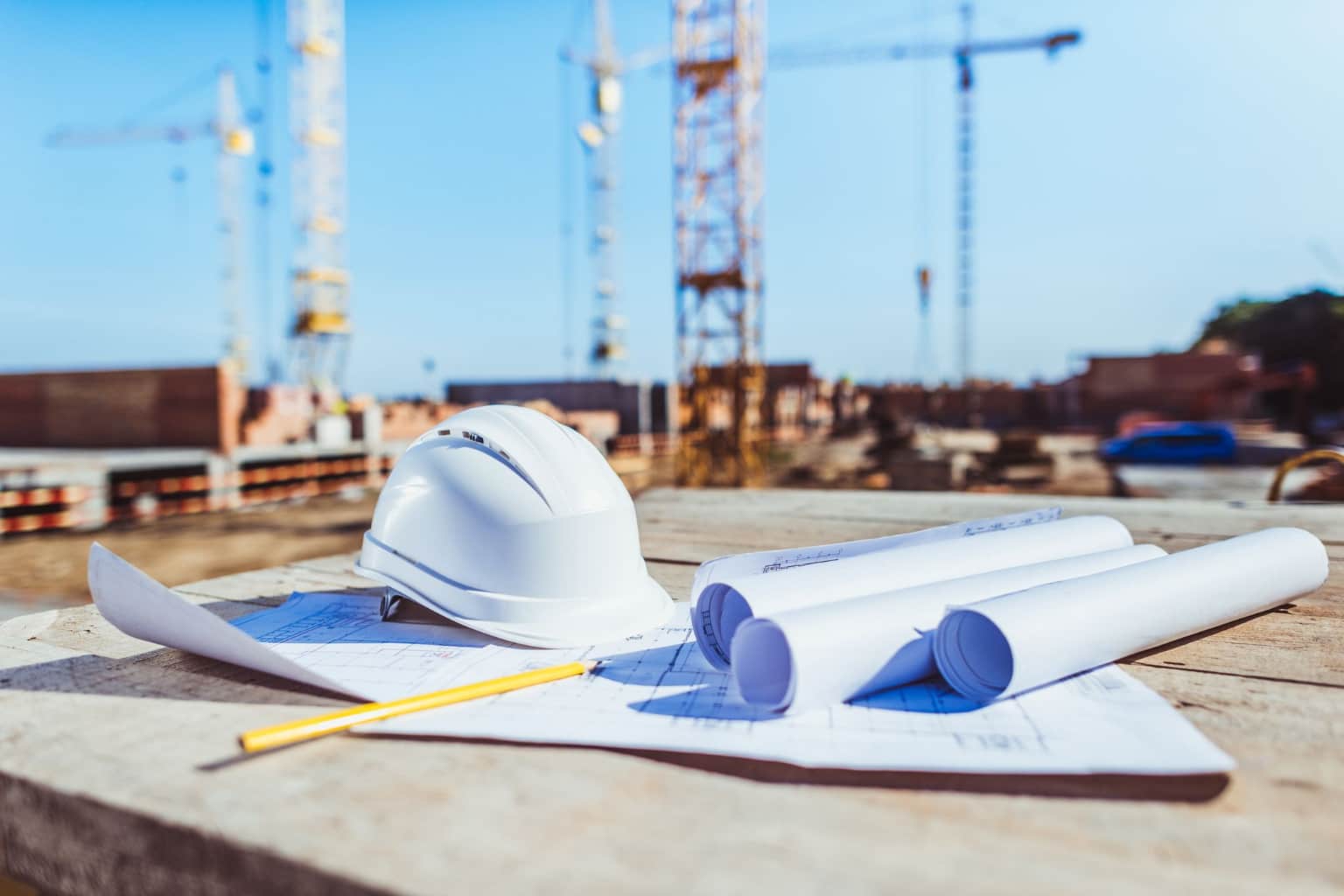 Full form of NATA – This is a question that comes to your mind when you see the best buildings in the world. Are you also the one who has decided career to become an aspiring architect? 
And, looking for some guy these guiding steps to start with to become a successful architecture. Then, you have landed on the right platform. 
This knowledge-based article will share all the tips and tricks to crack the NATA exam. We will guide you from scratch on what to do and how to do it for the NATA entrance exam. 
Just one thing that you need to do is read the article and follow one-on-one steps. We hope this article will solve all your queries that are related to the entrance exam of architecture-NATA.
Full form of NATA
NATA stands for the National Aptitude Test in Architecture. The Council of Architecture(COA) is an authorized body for NATA. COA is responsible for all the decisions related to NATA. It is a centralized body that sets the syllabus, exam paper for NATA.
Full form of NATA Entrance Exam for Architecture
The NATA stands for National Aptitude Test in Architecture. NATA entrance exam is accepted for admissions in architecture colleges all over India. To apply for NATA you must be a citizen of India and must have passed 10+2 class or 3 years Diploma course with mathematics as a compulsory subject.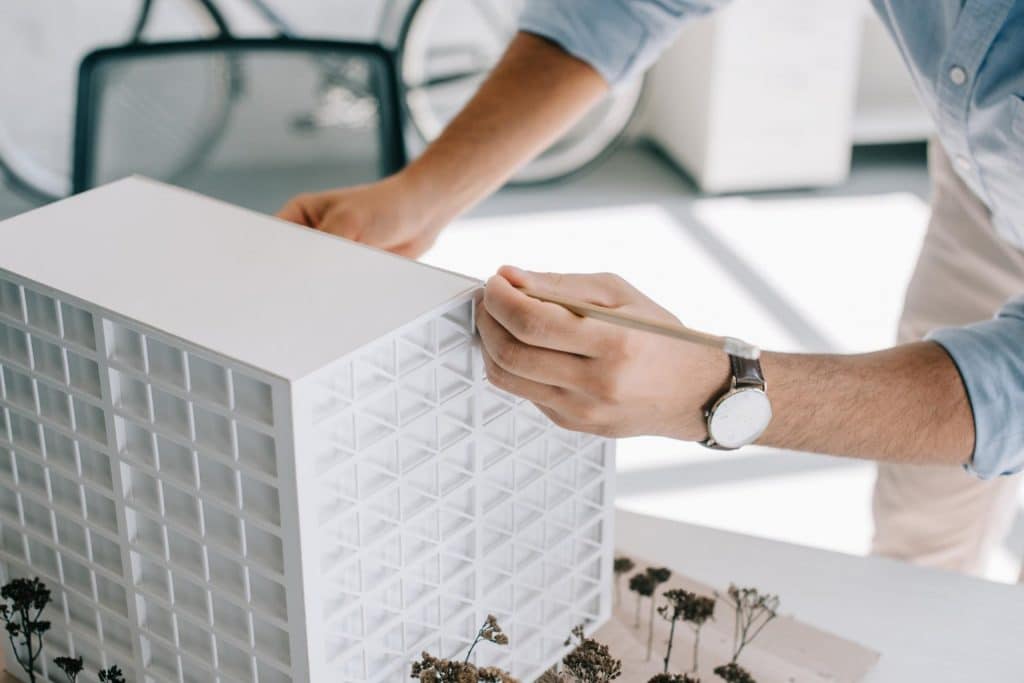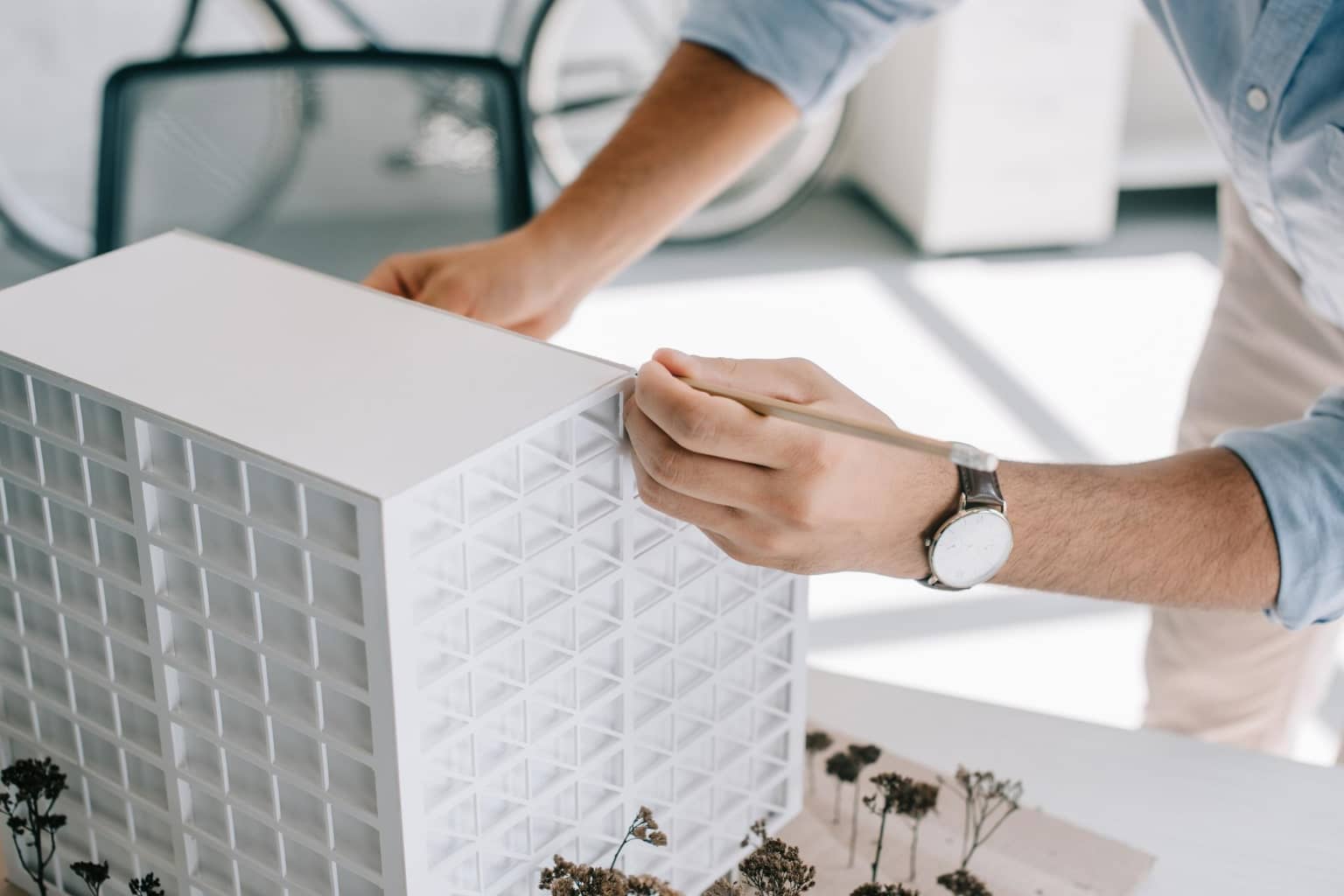 NATA score is used for the admission procedure for all the architecture colleges in India. NATA is a common base exam compare to the marks and helps the candidates to take admission in the colleges on the merit base.
NATA marks are used for admissions in government-aided and unaided colleges of architecture in India. Whereas AAT is an entrance exam for admission in the Indian Institute of Technology(IIT) architecture colleges.
NATA – Eligibility, Syllabus & Preparation
Now let us see in detail about the entrance exam of architecture after 12th-NATA. Here, is a step-by-step guide for the NATA exam.
Eligibility Criteria
The eligibility criteria to apply for the NATA exam are as follows. You have to fulfill all eligibility criteria to apply for the exam.
1. Age limit
There is no criteria for Age limit by COA for NATA. However, there can be some specified colleges where the admission authority of that particular college sets some age limit.
2. Nationality
The candidate to be eligible for the NATA entrance exam should be Indian.
3. Educational Qualification
The candidates who have passed 12th class(10+2) or diploma course(10+3) with mathematics subject
The candidates should have passed in PCM that is physics, chemistry, and mathematics (minimum marks are relaxed as per new revision)
Candidates who have passed a diploma course with mathematics as a compulsory subject(minimum marks are relaxed as per new revision)
Please Note: The scores of the NATA exam are applicable for one year from the date candidate has appeared for the NATA exam.
How to fill NATA Application Form
NATA forms are generally released twice a year in the month of January and March, respectively. Here is the step-by-step explanation of how to fill NATA exam form.
Step 1. Visit nata.in & Register Yourself
Register yourself on https://www.nata.in/
Step 2. Fill Personal Details
Fill in all your mandatory personal details and generate 8 digits unique application number
Step 3. Fill Educational Details
Enter all your educational details and choose your center for examination
Step 4. Upload photo
Upload your recent photograph and signature in the given format
Step 5. Pay Fees
Pay the fees of INR 1800/-
Step 6. Submit
Now, press Submit button
Step 7. Take a Print
Take a printout of the form and keep it with you
NATA Exam Pattern
NATA exam is conducted twice a year in the month of April and July. The exam pattern for this exam is decided by COA. It is a combination of a pen-paper tests and an online exams.
NATA exam consists of two sections A and B. Section A is for the drawing test where has section B consists of PCM and General Aptitude. The total number of questions in the NATA exam is 53 questions.
There are more questions related to drawing and aptitude. The candidates aspiring for the NATA exam should know all the drawing patterns with mathematical knowledge and color schemes.
Lets the understand the exam pattern more in detail.
| | |
| --- | --- |
| Mode of the exam | Online & Pen-Paper test |
| Marks | 200 Marks |
| Duration | 3 hours 15 minutes |
| Number of sections | Sections A and B |
| Language | English |
| Negative marking | No |
| Marking | 1.5 marks for each answer |
Now, let us understand Sections A and B each more in detail.
Section A
| | |
| --- | --- |
| Section A(Paper 1) | Drawing test |
| No of questions | 3 |
| Marks | 125 |
| Mode of exam | Pen-paper test |
| Duration | 135 minutes |
Section B
Section B(Section 2)
1. PCM
2. General Aptitude
No of questions
50
Marks
75 marks
PCM-22.5
General Aptitude-52.5
Mode of exam
Online-MCQ's Questions
Duration
45 minutes
Syllabus of NATA Exam
The candidates preparing for the NATA exam should acquire a good knowledge of drawing patterns both geometrical and abstract. The candidates should also possess skills related to analytical reasoning and mathematical aptitude.
The Syllabus and Exam Paper both are set by COA. There are 3 main subjects which are core subjects in this exam. Lets us understand in detail the chapter that needs to be covered in each subject-
Drawing Test Syllabus
Scale and proportion of objects
Building forms and elements
Pattern drawing
Surfaces and volumes
Urban landscape
Geometric composition
Aesthetics
2D and 3D transformation
Day to day object drawing
Colour harmony
Shape
Making a plan
Shapes and forms
Perspective drawing
Conceptualization
Visualization
Mathematics
Algebra
 Trigonometry
Theory of calculus
Statistics
Logarithms
 Coordinate geometry
Application of calculus
Probability
Matrices
 Dimensional co-ordinate geometry
 Permutation and combination
Chemistry
Basic concepts of chemistry
State of matter
Organic chemistry
Atom structure
Chemical thermodynamics
Environmental chemistry
Chemical bonding
Equilibrium
General Aptitude Syllabus
There are logical 20 questions where the understanding of contradiction and tautology of the candidate is judged.
This paper also comprises of sets and relations-
Ideas on sets
Subsets
Power sets 
Union
Intersection 
Difference of sets
It also includes.
Drawing from your
Understanding of scales and measurements,
Colors and harmony with the proportion
2D and 3D in shapes
Perspective
For this particular paper, you should also have General Knowledge and Current Affairs Information. For this along with this study material you also keep reading the newspaper to acquire the General Knowledge.
Want to know the scientific name of Goldfish then read here Goldfish ka Scientific Naam kya hai? In this article, you will get detailed information about Goldfish.
Also Read
Key Skills Required For NATA
Section A
1. NATA Drawing Test Pattern
In this test, the drawing skills of the candidate and their imaginative power and observation of all these major skills are tested.
Simultaneously, candidate's knowledge of mathematical measurements, proportionality, colors, perspective is judged
The candidate is asked to sketch the object before him/her in the same manner in an appealing manner and with light and shadow effect.
In this section, candidates will be judged on his/her drawing skills, imagination power, and perspective of things.
Candidate should focus more on the effects of light on objects as well as the shadows surrounding it.
Also, the candidate should have a good knowledge of 2D and 3D that is used to give special effects to shapes and objects.
Make your imagination power, perceptive, and observation wide. With this also practice the drawings and sketchings on regular basis. As we all know 'Practice Makes The Man Perfect'.
Section B
2. Mathematics
Practice maths from your CBSE books.
The same knowledge of your chapters from your previous years of 11th and 12th standard is tested over here.
So, go through it thoroughly. If your mathematics concepts are crystal clear then this exam is easy for you.
3. General Aptitude
You have to increase your general knowledge by reading the newspaper and other books that are based on general knowledge.
You must have a knowledge of general facts on the topics like the structure of buildings in India and world distance-time architectural terminology 2D and 3D objects plans and their evaluations.
The candidate's logical reasoning is also tested in this examination.
Entrance Exam of Architecture Books
Hereby, I will suggest to you some books to be referred for the NATA exam.
The  B.Arch guide bachelor of architecture entrance exams by GKP
The  B.Arch complete self-study material by AR Usmani
A complete self-study guide for B.Arch entrance exam by PK Mishra
A Visual Dictionary of Architecture by Francis D. K Ching
NATA(B.Arch) Guide to Bachelor of Architecture Entrnace Exam
B. Arch Entrance Exam Guide by Surendra Kavimadan
Tips for NATA PreparationImprove your observation
1. Improve your observation and perception. So, you improve with your sketches and drawings. Work on your observations and conclusions. Also, observe color and color harmony. Keep your eye on lights and shadow effects on an object.
2. Imagination Power
Utilize your imagination power and work more on it to give more creative kinds of stuff. The more you imagine the more you connect to the topic.
3. Practice
Drawing requires constant practice. The more you practice the more become perfect.
4. 2D and 3D Effects
Put your hands on 2D and 3D effects. Improve all your skills related to it.
5. Charts and Keynotes
Make charts of mathematics and go through it regularly. So that, you by heart it. It will make your calculations more easy and fast.
6. Read Newspaper
Read the newspaper on daily basis. This will improve your current affairs and General knowledge.
7. Time Table
Go through the Syllabus thoroughly and distribute the time amongst all the subjects. Map out a timetable and make a point that you follow it on daily basis.
8. Time Management
Manage your time with all the subjects equally and properly. Time management plays a vital role to crack this exam.
9. Solve previous Year Paper
Solve previous year's exam papers. This will give you an overall idea of the exam pattern and the type of questions that are asked in the examination. Simultaneously you will also get and how to manage time at the time of examination.
10. Chemistry
Being a theoretical subject makes a keynote for chemistry. So that it becomes easy to revise at the time of examination and also saves you valuable time.
About Architecture
Architecture is a professional who designs landscapes. The landscapes may be in public or private interest. It includes big buildings, complexes, malls bridges, and many more.
Architecture is responsible for making an organized plan of a structure and then execute this plan in form of the project.
The total duration of the architecture course is 5 years. After that candidate also has to go through an internship program of at least 6 months. So that he/she also gets practical knowledge with a theoretical base.
Also, Read
Career scope of Architecture
A person aspiring to become an Architecture has many career options to perceive. The most common career choices that architecture can make to proceed with stepping stones of success are as follows-
Project architect 
Architecture designer
Principal Architect 
Interior Designer
Assistant Professor
Senior Interior Designer 
Senior Project Architect
Project Manager 
Design Manager
Interior architecture urban planner
Senior principal architect
Landscape architect
Design architect
Top Colleges for Architecture in India
The list of top colleges for Architecture in India is as follows.
School of planning and Architecture SPA, New Delhi
Parul University, Vadodara
Chandigarh University (CU) Chandigarh
Sir J.J. College of Indian architecture (SJJCA) Mumbai
Nims University, Jaipur
Birla Institute of Technology (BIT MESRA) Ranchi
Chandigarh College of Architecture, Chandigarh
Sushant School of Art and Architecture, Gurgaon
Jamia Millia Islamia University, New Delhi
National Institute of Technology, Calicut
Rizvi College of Architecture, Mumbai
Manipal Academy Of Higher Education, Manipal
Anna University, Chennai
Also, Read
Conclusion
To sum up, this was all the sketching and drawing of the full form of NATA. We hope you have a complete design picture of how to become an architect through this article by cracking the NATA exam.
And, as you have a blueprint to become an architect with you you start your preparation from this point itself. We can't wait to hear from you about the success that you have achieved in your NATA exam. If this was helpful for you to not forget to share your fruitful results as well. Get connected to us by commenting in the comment box.
If you have liked the article to not forget to share. Sharing is caring we should love sharing.