How to Become a Graphic Designer in India
8 min read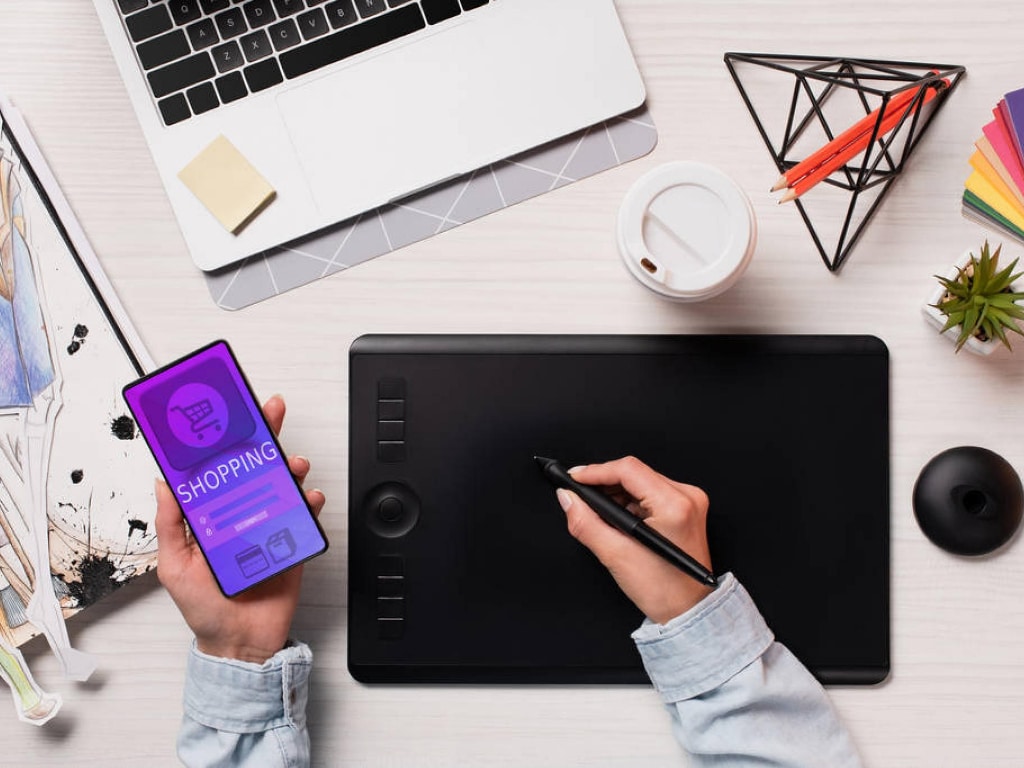 If you want to know How to Become a Graphic Designer in India? Then go through the article till the end and get updated with all your doubts and queries. In this article, you will get to know about the roles and responsibilities, courses to pursue, job description, employment opportunities, salary, eligibility criteria, best college to pursue the courses, and benefits from freelancing projects.  
Graphic Designing courses are more in craze among the youth who are creative and good in art. This makes them unique and gives them a different identity from others. Their passion for art, designs and the color combination is fantastic and eye-catching. Many get attracted just by the color combination and many get mesmerized by the meaningful designs done by the Graphic Designer. 
What is Graphic Designing
Graphic Designing is all about presenting your ideas, imaginations in the form of arts and visual effects. Imagination is the form of art that makes the product very attractive using images, fonts, format, symbols, content, or words. They use graphic tools, software, scratchpads to make the design.
About a Graphic Designer
A Graphic Designer is the one who frames the draft of the products as per the client's requirement. The job of a Graphic Designer is to select images, color, layouts, and digital illustrations to complete the project. To be a Graphic Designer you need to be skillful to present your creativity in Infront of clients. Their work is based on different fields like books, magazines, websites, corporate communications, and advertising. 
Role & Responsibilities of a Graphic Designer
As a Graphic Designer, you have lots of responsibilities to work on your project. Some of the responsibilities are mentioned below. 
He/she need to deal the clients need and requirements and budgets.
He/she needs to present the draft or blueprint of the product to the client's approval.
He/she is ready for feedback after reviewing the layouts.
He/she must complete the project within the deadline with the highest quality printouts.
He/she should be very presentable to the team to convey the titbit of the clients like design style, print production, format, font, and timescales.
He/she can design websites, layouts, graphics for company logos, and product illustrations.
Graphic Designing Courses in India 
The courses for Graphic Designing are listed below.
| | | |
| --- | --- | --- |
| Courses | Duration | Total Fees  |
| B.Eds. in Graphic Design | 3 years | ₹ 30,000 to ₹ 3,10,000 per annum |
| M.Des in Graphic Design | 2years | ₹ 1,00,000 to ₹ 5,79,000 per annum |
| B. Sc in Graphic Design  | 3years | ₹ 10,000 to ₹ 5,00,000 per annum |
| Certificate Course in Graphic Design  | 6-month | ₹ 30,000 to ₹ 94,000 per annum |
| B.A in Graphic Design | 3years | ₹ 10,000 to ₹ 5,00,000 per annum |
| Diploma in Graphic Designing  | 6-months | ₹ 32,900 to ₹ 94,000 per annum |
Quick Steps to Become a Graphic Designer 
The quick two steps to becoming a graphic designer are listed below.
Step -1 
You need to complete the 12th standard so that you can pursue the diploma course in Graphic design or else you can have your graduation degree from any authorized university to enroll in such courses.
Step-2 
Prepare for the entrance exam to get admission in the Graphic Designing course. Crack the entrance exam and get enrolled in your desired course.
How to Become a Graphic Designer in India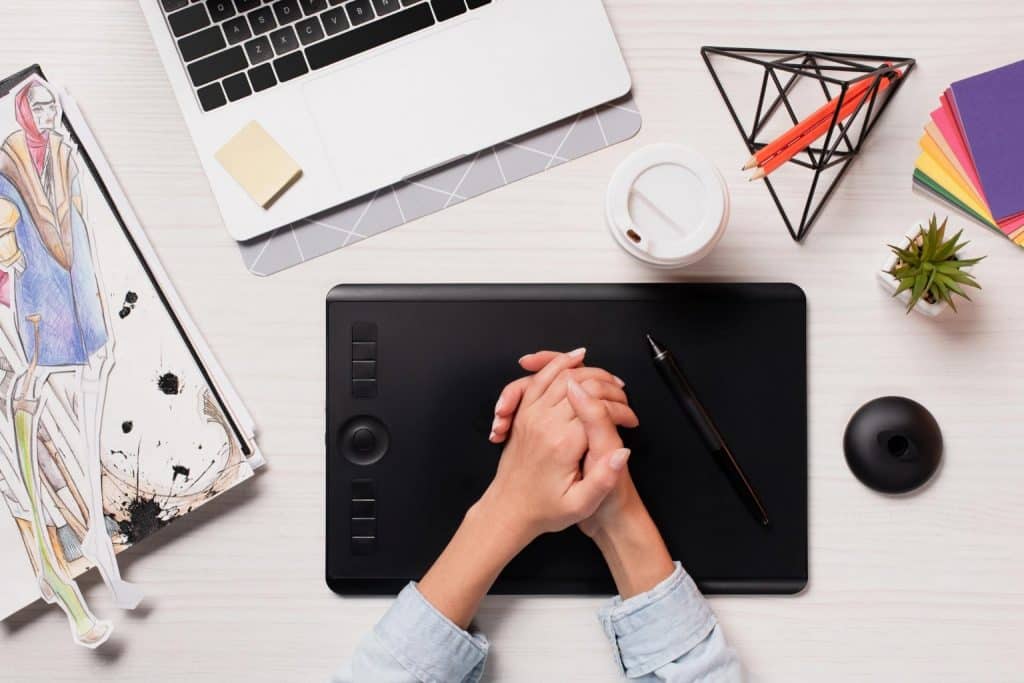 Let us now look forward to when you become eligible to become a graphic designer.
Eligibility Criteria
The eligibility criteria to become a graphic designer are listed below.
Age Limit
There is no such age limit to learn the Graphic Designing course and implementing it on day-to-day work.
Educational Qualification 
The candidate must have completed 12th from any authorized university from any stream(science/commerce/arts). Later they can pursue graduation or a bachelor's degree in Graphic Designing.
The candidate can have a diploma degree in Graphic Designing course and have good command in Graphic Designing tools.
Some certified courses like HTML, CSS, Photoshop and Web Design add benefits as a Graphic Designers.
Skills Required
Some of the skills mentioned below make you better as a Graphic Designer.
You need to be creative
Must know the software in use
Potential to work for long in terms of hours
Knowledge of Typography and Color Theory
An idea about Programming languages
Need to complete the deadlines
Good Visualization 
You should know how to manage time and work in a team
You must have good communication skills
Entrance Exam
As a candidate, you need to crack any one of the entrance exams mentioned below to get enrolled in the Graphic Designing course.
IIAD Entrance Exam
Pearl Academy Entrance Exam
AIEED
NID Entrance Exam
TDV Entrance Exam
Work Experience
In terms of work experience, there is no such thing as a requirement until and unless you are creative, good in communication, and talented to handle the projects.
Syllabus
You must know about the subjects and the syllabus that you must study while pursuing the course. The syllabus is mentioned here in detail to complete the course.
Graphic Designing
Typography 
HTML/JavaScript
Photoshop
Image Effects and layout
Adobe Dreamweaver
Adobe Flash
Corel Draw
Designing and Shaping
Introduction to Graphic Designing
Illustrator
InDesign
Computer Fundamentals
Vector Graphics for Designers
Art & Visual Perception
Adobe Audition
Books & Study Material
Some of the study materials to pursue the Graphic Design courses are mentioned below.
A book by Alex W. White name Elements of Graphic Design            
A book by Catherine Skintik name Media Design
The Author Paul Rand book name Design, Chaos, and Foam            
A book by William Lidwell, Kritina Holden, Jill Butler​ name Universal Principal of Design
The Little Know-It-All: Common Sense for Designers by Silja Bilz
Graphic Design: The New Basics by Ellen Lupton and Jennifer Cole Phillips
A book Field by Helen Armstron Principles of Form and Design by Wong name Graphic Design Theory
Guide to Graphic Design by Scott W. Santoro
How to Become a Graphic Designer in India Without a Degree
Short Term Courses in Graphic Designing
Here is the list of short-term courses in Graphic Designing.
| | |
| --- | --- |
| Short-Term Courses | Duration |
| Intermediate Graphic and Web | 6 Months |
| Designing Software- AutoCAD 2D and 3D | 2 Months |
| Designing Software -3Ds Max | 5 Months |
| Certificate course in 3D Modelling and Animation | 6 Months-1years |
| Certification in intermediate 3D Animation | 6 Months |
| Professional Certificate in Graphics and Advertising | 11 Months |
| Professional Certificate in User Interface Design(UI) | 11 Months |
Best Institutes to perceive Short term courses with Fees
| | |
| --- | --- |
| Institutes for Short-Terms courses | Fees  |
| GNA University, Phagwara | Rs. 1,11,600 |
| Peral Academy, New Delhi | Rs. 2,96,000 |
| SAGE University, Indore | Rs. 25,000 |
| St Teresa's College (STC), Ernakulam | Rs. 2,000 |
| Koshys Animation and Media School, Bangalore | Rs. 45,000 |
| Ellen School of Art and Design, Jaipur | Rs. 38,200 |
Job Roles of a Graphic Designer
As a Graphic Designer who can choose either of the job roles mentioned below.
Art Directors
Art Directors are the ones who are in direct contact with the clients and the management teams to gather all the information regarding the products and audience choice. 
Their work is to design and add some visual style and images in the movie, television productions, newspaper, product packaging, and magazines.
Industrial Designers
As an Industrial Designers, you must work in every sphere like in art, making of a product, business that people need on daily basis. They must look in every perspective to design a product on basis of costs, function, the usability of products, and aesthetics.
Mobile Designer
The role of Mobile Designers is to create an interactive platform on mobile devices for easy access to the services. They should know the functional and aesthetic perspective of mobile and web development.
Multimedia Artists and Animators
Their responsibilities are to give visual effects for movies, video games, television, and other media to make animated themes or concepts. UI and UX Designers are more in craze among the students.
Drafters
They provide the outline or the blueprint of the product along with the guidelines to frame the structure of the product. As Drafters, they take the help of the software to convert the architect designs to technical understanding. 
Web Designer
A web designer is the one who creates and develops the websites and is concerned with the images, markup language, fonts, text, colors, and architectural information of the website.  
Craft and Fine Arts
They deal in hand-made products like pottery, textiles, and glassware for sales. Different techniques and products are used by them to present them in the exhibition.
Product Designer
Product Designers are providing visual aspects to the products. They bother for the architectural information and the design of the product.
Career Scope/ Employment Opportunities
As a Graphic Designer, you have the following employment opportunities for a bright future.
Corporate businesses
Design studio
Layout Designers
AD Agencies
Television industry
Flash Animator
MNCs
Publishing houses
TV and film company
Commercial Packaging
Multi-media companies
Training Institutions
UI Design
Web designing
Printing and Publishing
Marketing firms
Freelancing Opportunities for Graphic Designer
As a Freelancer Graphic Designer, you can earn a good amount. Freelancers are those who complete their tasks on time and switch to the next project or opportunity. Freelancing has great opportunities these days as people from any part of the world can connect their clients or customer to design things as per their choice. 
You may scroll and get yourself registered on Fiverr, Upwork, and other relatable sites to get a freelancing job.
Also Read
Top Recruiters in India
Top recruiters in India to provide job opportunities are mentioned below.
Cogwheel Studios
Fisheye, New Delhi
Think Design, Hyderabad
Mangoblossom Design, Mumbai
General Motors Design
SAP Labs India Pvt. Ltd
Edge Studio, New Delhi
Wipro technologies
Eastern Silk Industries Ltd
Salary of a Graphic Designer 
Here is the list of the companies that hire freshers and their average salary is also mentioned below. 
| | |
| --- | --- |
| Companies hiring for Graphic Designing | Average Salary in INR |
| Graphic Design, Inc. | 3 lakhs |
| EY (Ernst & Young) | 7.27 lakhs |
| Deloitte | 5.50 lakhs |
| IK | 2.24 lakhs |
| Accenture | 4.32 lakhs |
| Vistaprint Inc | 2.10 lakhs |
| Decathlon Group | 3.36 lakhs |
Best Colleges in India to perceive the course
The best colleges to get admission to be a Graphic Designer are listed below.
National Institute of Fashion Technology, Navi Mumbai
Footwear Design and Development Institute, Noida
Jade Institute of Creative Arts (ZICA), Mumbai.
Maya Academy of Advanced Cinematics (MAC) Mumbai
Maya Academy of Advanced Cinematics (MAC) Mumbai
National Institute of Fashion Technology, New Delhi
National Institute of Fashion Technology, Chennai
Arena Animation, Bengaluru
National Institute of Design, Ahmedabad
Entrance Animation Training School, Bangalore
TGC Animation & Multimedia, New Delhi
Conclusion
To conclude, this was all about How to Become a Graphic Designer in India. Now with this directing guide, it is easy to accomplish your goal of graphic designing. There is just a need to convert this plan into action. When you accomplish your goal of a successful graphic designer do not forget to share your success story.
Share the article if you liked it. Sharing is Caring!