Know-How To Become Architect With Details
7 min read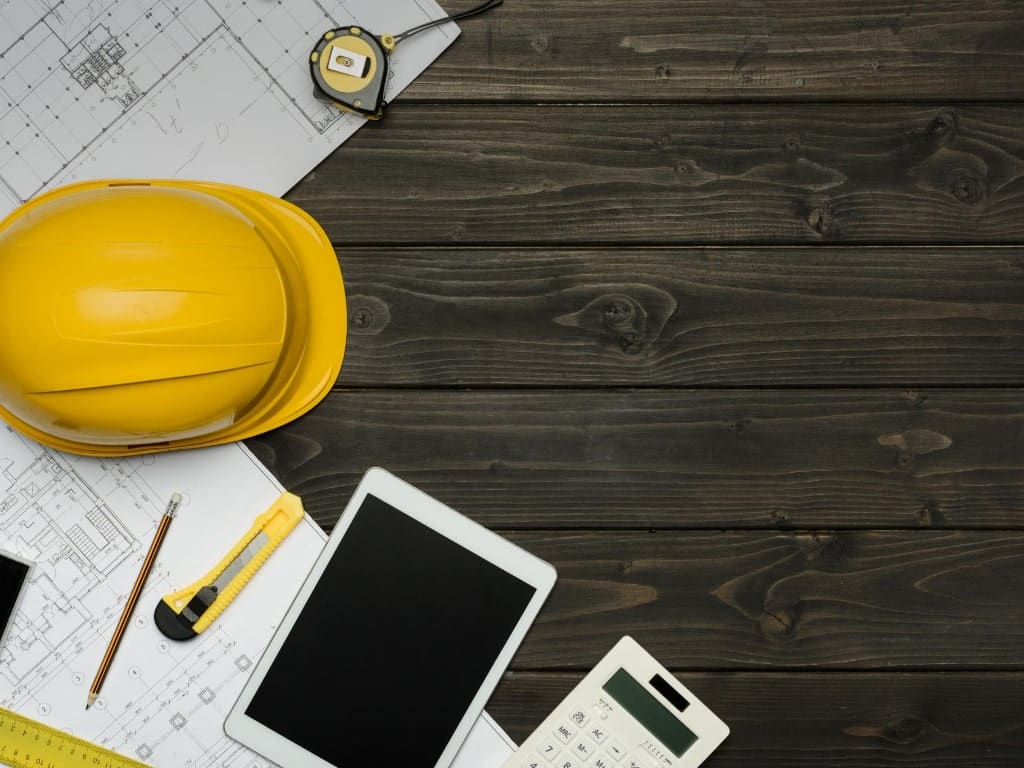 How to become Architect in India is a question that comes to your mind when you see the best buildings in the world? Are you also the one who has decided career to become an aspiring architect? Then is article is specially designed for you.
And, looking for some of these guiding steps to start with to become a successful architecture. Then, you have landed on the right platform. This is a knowledge-based article including the blueprints to become an Architecture. We will guide you from scratch on what to do and how to become Architect. 
Just one thing that you need to do is read the article and follow one-on-one steps. We hope this article will solve all your queries that are related to how to become Architecture. Keep reading the article till the end to top colleges to pursue Architecture courses in India. Let us get started.
About Architecture
Architecture is the most trending profession in India. As and how technology is changing even the taste of the people is changing and the work of an architect becomes crucial. To meet the expectation of designs and work, customers are ready to pay any amount to an architect.
An architect is not only the one who designs the plan for construct the blueprints of houses and businesses. But the term architecture is so wide that it also includes the construction of huge malls, business complexes, bridges, and much more. The main job of an architect is to understand the expectation and needs of the customers. And execute the plan and a structure of a building that needs exactly the need of the customer.
The drawings, structures, or specifications can be drawn with the help of software or by hand. Important thing is that the 3D plan should be able to explain all the details to the customer.
How to Become Architect
To become an Architect, you should first pass the 12th class with an aggregate of 55% marks and then crack the NATA entrance exam. B.Arch is a 5 years course. If you want to pursue M.Arch then you must crack GATE or CEED. M. Arch is a 2 years course.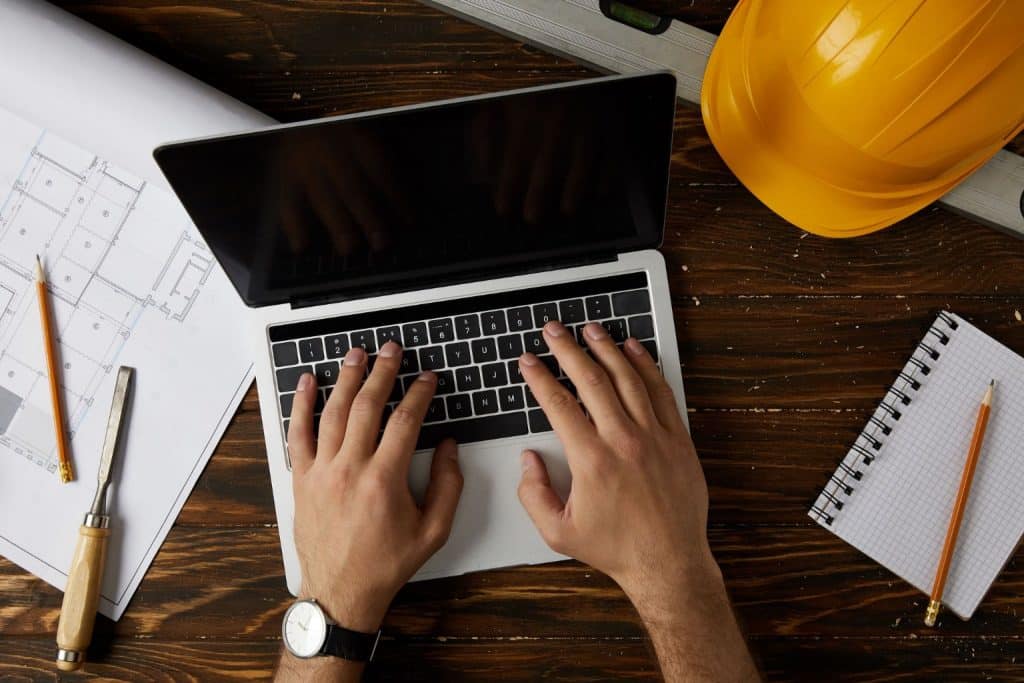 Eligibility Criteria to Become Architect
To become an Architecture there is a set of Eligibility Criteria to apply for the exam. To apply for the exam you must fulfill the following eligibility criteria as listed below.
Diploma course
You need to pass 10+2 class for a diploma course in Architecture
B.Arch
Candidates should pass the XII class with at least 50% top aggregate marks where English and mathematics are compulsory subjects.
Candidates who need to have completed every year diploma course are also eligible for the B.Arch course.
Should pass NATA or the same level of entrance exam.
Post Graduation
Candidates must have completed B.Arch.
Candidates are required to pass entrance exams namely GATE and CEED.
Role & Responsibilties of an Architecture
There are a variety of roles and responsibilities that an architect undertakes according to their interest. Some roles and responsibilities are listed below.
Construction
It is the responsibility of an architect is to plan execute and coordinate the taken construction project. Then, the architect is an employee of a company or on his own company.
Architectural Engineering
An architect-engineer is responsible for the layout blueprint of a building complex bridges etc by applying his knowledge and skills.
Architectural Manager
An architectural manager is responsible to undertake a plan and manage it, direct and executed. Generally, an architectural manager is an employee of a company.
Construction Manager
A construction manager is responsible to manage the basis of construction that is to plan, budget, execute and get it done from scratch to end.
Building Inspection
An architect can also supervise a building under construction. As if the construction is carried on according to the given specification or not.
Industrial Designer
An architect is also responsible to design an industrial product. To study the functions, production cost of the new product. Architects design new and unique concepts for products like cars home appliances etc.
Landscape architects
The Landscape architects are responsible to design and layout the outdoor spaces of any particular building. The spaces may include the spaces of homes, complexes, buildings, and many more open areas.
Interior Designers
Architects can also work as interior designers. Not only can the construction of the building but also the main architect design the interior of the homes, complexes, malls. He is responsible to furnish and make the interior spaces more attractive and decorative by selecting all the materials of his choice.
Career Scope for an Architect
After becoming an Architect the candidate can have a wide career scope and job prospects. The career scope after becoming an Architect is as listed below.
Company
Construction business
Teaching sector
Own consultancy
Product manufacturing
Interior designing firm
Working on safety
Salary of an Architect
Similar to all other fields even the salary of an architect increases with experience. The more experience the more is the salary of an architect. The minimal salary of an architect varies from 4 to 5 lakhs per annum. But, if the working experience of an architect exceeds 5 years the salary reaches up to 10 lakhs per annum. An architect can also work in the government sector. But most of the time the salary is more in the private sector.
Course Details, Exam & Preparation
NATA Entrance Exam for Architecture
The National Aptitude Test in Architecture(NATA) and Architecture Aptitude Test are the two entrance exams for architecture. NATA entrance exam is accepted for admissions in architecture colleges all over India.
NATA score is used for the admission procedure for all the architecture colleges in India. NATA is a common base exam compare to the marks and helps the candidates to take admission in the colleges on the merit base.
NATA marks are used for admissions in government-aided and unaided colleges of architecture in India.
Whereas AAT is an entrance exam for admission in the Indian Institute of Technology(IIT) architecture colleges.
NATA- Eligibility, Syllabus & Preparation
Now let us see in detail about the entrance exam of architecture after 12th-NATA. Here, is a step-by-step guide for the NATA exam. Get the details of Nata on the official website www.nata.in
1. Age limit
There are no criteria for Age limit by COA for NATA. However, there can be some specified colleges where the admission authority of that particular college sets some age limit.
2. Nationality
The candidate to be eligible for the NATA entrance exam should be Indian.
3. Education Qualification
The candidates who have passed 12th class(10+2) or diploma course(10+3) with mathematics subject
The candidates should have passed in PCM that in physics chemistry and mathematics (minimum marks are relaxed as per new revision)
Candidates who have passed a diploma course with mathematics as a compulsory subject(minimum marks are relaxed as per new revision)
Please Note: The scores of the NATA exam are applicable for one year from the date candidate has appeared for the NATA exam.
NATA Exam Pattern
NATA exam is conducted twice a year in the month of April and July. The exam pattern for this exam is decided by COA. It is a combination of a pen-paper test and an online exam.
NATA exam consists of two sections A and B. Section A is for the drawing test where has section B consists of PCM and General Aptitude. The total number of questions in the NATA exam is 53 questions.
There are more questions related to drawing and aptitude. The candidates aspiring for the NATA exam should know all the drawing patterns with mathematical knowledge and color schemes.
Lets the understand the exam pattern more in detail.
| | |
| --- | --- |
| Mode of the exam | Online & Pen-Paper test |
| Marks | 200 Marks |
| Duration | 3 hours 15 minutes |
| Number of sections | Sections A and B |
| Language | English |
| Negative marking | No |
| Marking | 1.5 marks for each answer |
Syllabus of NATA Exam
Drawing Test Syllabus
Mathematics
Chemistry
General Aptitude
Know more about the syllabus of the NATA exam here Know everything about the Full form of NATA
B. Arch Course Details
Entrance Exam – NATA
Full-Form – Bachelor of Architecture
Duration – 5 years with Internship
Age Limit – At least 17 years of age
Educational Qualification – 12th pass and cracking desired entrance exam
Minimum marks required in 12th class – Aggregate of 55% with English and Maths as compulsory subjects.
Fees – Approximately ranges from Rs. 40,000 to Rs. 1,00,000 per annum.
M.Arch Course Details
Entrance Exam – GATE, CEED
Full-Form – Masters In Architecture
Duration – 2 years
Age Limit – No age limit
Educational Qualification – B. Arch and passing the desired entrance exam.
Minimum marks required in 12th class – 50%
Fees – Approximately ranges from Rs. 1,00,000/- to Rs. 2,00,000/- per annum.
Books And Study Material
B.Arch entrance exam guide by Surendra Kavimandan
Steps to Architecture B.Arch by Nimish Madan
A complete self-study guide for the B.Arch entrance exam by PK Mishra
NATA and B.Arch complete self-study material by Shadan Usmani.
Top Colleges to Pursue Architecture Course
Indian Institute of Technology, Roorkee
Birla institute of technology, Pilani
Indian Institute of Technology, Delhi
Amity University, Noida
Indian Institute of Technology, Kharagpur
Indian Institute of Technology, Kanpur
Indian Institute of Science, Bangalore
Conclusion
To conclude, this was all about how to become architect in India. Hope this article was helpful and covered all the necessary details of the Architecture course. Yet if you have any more queries you can directly ask me by commenting in the comment box. I will surely get back to you.
If this article has helped you structure your career as an architect so not forget to share it more with your friends. As we all Sharing is Caring!! Let's care for each other.