How to Become a Space Scientist
5 min read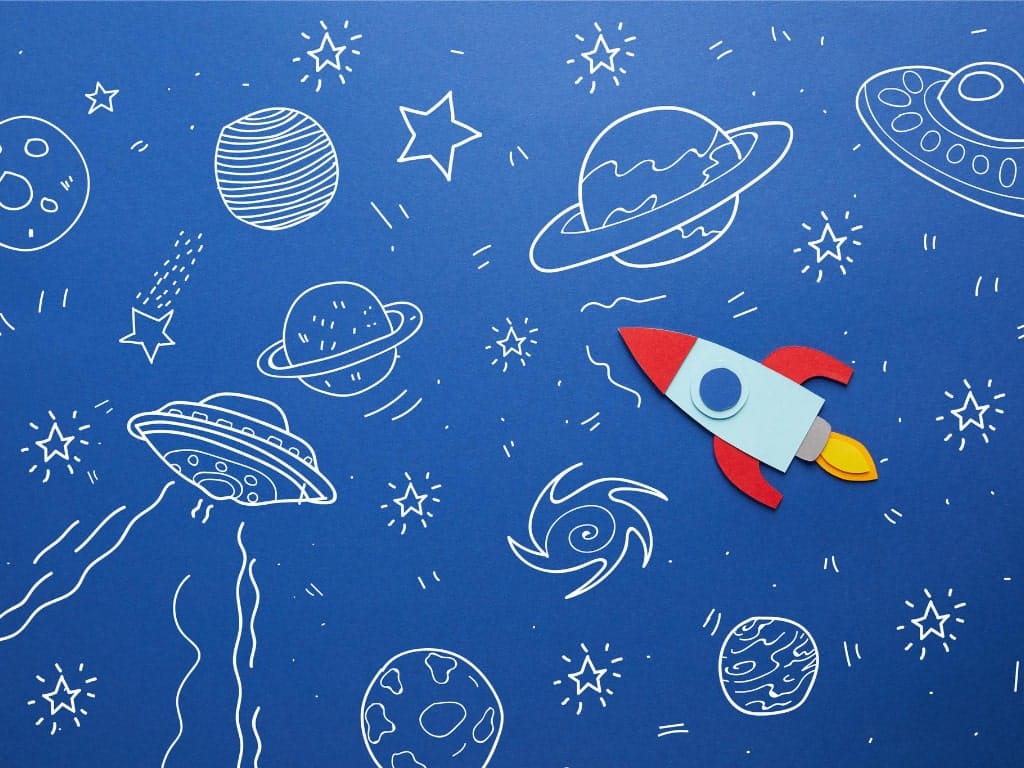 If you are looking forward How to become a Space scientist as your career then you have landed on the right page to get all the information regarding the same. In this article, we will deal with the roles and responsibilities, criteria, qualifications, job opportunities, career options, salary, and many more. 
Having a career as a space scientist is a great choice. These day's youth are more interested in space and its relatable things to gather knowledge or information regarding being a space scientist.
About Space Scientist
Space science is all about gathering detailed information about the Universe. These days there are various fields apart from Astronomy to deal with are Space Defense, Galactic Science, Space Colonization, Astrophysics, and many more. Some of the other areas to look into are Global Climate, GIS, Satellite communication, Satellite Meteorology, Atmospheric Sciences, and many more.
Their role as a Space Scientists is to explore Universe and circulate the detailed information related to it. Though the research work is a little difficult and challenging the fruit is produced. 
Meteorologists, Astronauts, and rocket Scientists are called Space scientists who do research and build the pieces of equipment or tools for the successful implementation of the projects.
For your information, ISRO hires Ph.D. holders in Physics, Math's, and Astronomy, Mechanical, Electronics, and Electrical or computer science.
Courses for Space Scientist
The courses required to be a Space Scientist are as follows.
B.Tech in Aerospace Engineering
M.Tech in Electronics, Computer, Electrical, and Mechanical 
Ph.D. in any particular subject
B.Tech in Avionics Engineering
 B.Tech+M.S./M.Tech in Optical Engineering, Astronomy, Physics, Earth System Science.
Role & Responsibilities of Space Scientist
Their role is to build the infrastructure of the space types of equipment and other needed tools.
He/She look into the safety norms and follow environmental laws or policies and license to continue the work.
He/She take care of the operating part of the spacecraft and testing too.
He/She gathers all the required information to deliver the people regarding space and its elements or components or some new happening in the space.
He/She helps in launching the vehicles and giving other services to the satellites and many more to access it as per their need.
How to become a Space Scientist in India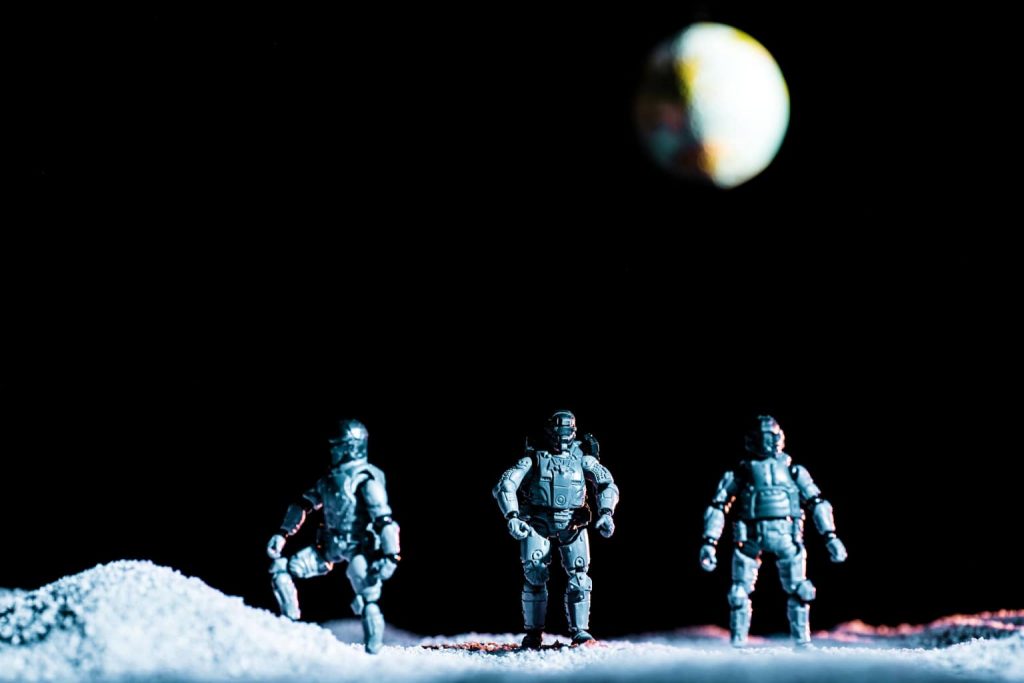 Eligibility Criteria
The eligibility criteria for ISRO, NASA, VSSC & DRDO are listed below.
For ISRO
To get an opportunity in ISRO you have to pursue either of these courses ME / MSc / BE /ITI /Btech / MTech / Diploma.
For NASA
How to become a Space Scientist in NASA – To get a chance in NASA you have to pursue either of these courses Graduate / Bachelor degree / Engineering /Any of the courses in physical science like Mathematics / Life Science and other relatable subjects.
For VSSC
To get into this you have to pursue either of these courses like M.Sc / M.E / B.E / B.Tech / M.Tech / M.D in medicine.
For DRDO
The applicant can have a Bachelor's degree in Science or a Diploma degree in Computer Science / Engineering / Technology from an authorized university.
Educational Qualifications 
The qualification required to get the certificate of this course are mentioned below.
| | |
| --- | --- |
| Courses | Qualification |
| B.Sc in PCM | After the 12th you can enroll in this course |
| B.E/B.Tech in Mechanical, Electronics, computer science or Electrical | After the 12th you can enroll in this course cracking the entrance exam |
| Master degree | After completing B.Sc or B.Tech you can apply for this course cracking the entrance exam.  |
| Ph.D. | You can pursue Ph.D. in any subject of your choice. |
Entrance Exam
Some of the Entrance exams that take place to get admission in these courses are as follows.
JEE MAIN
JEE Advanced
IIST
AIEEE
BITSAT
Exam & Syllabus
The syllabus of the exams is mentioned here to crack the entrance exam and get admission in it.
Space Scientist as Civil Engineering Syllabus
Environment Engineering
Steel Design
Irrigation Engineering
Theory of Structures
Concrete Technology
Hydraulics
Estimating, Valuation, and Costing
Transportation Engineering
Surveying
Building Materials
Space Scientists as Electrical Engineering Syllabus
Basic Concepts
Electrical Machines
Estimation and Costing 
Generation
Magnetic Circuit
Fractional Kilowatt Motors
AC Fundamentals
Synchronous Machines
Utilization and Electrical Energy
Space Scientists as Electronics and Communication Engineering 
Basics of circuits and systems
Electrical and Electronic Measurements
Digital Electronics
Analog Electronics
Analytical and optical instrumentation
Control Systems and Process
Job profile
Astronomer
They use the telescope to gather all the information regarding the universe, Plants, and many more
Avionics Technicians 
The role of an Avionics Technicians is to do the testing work, inspect the types of equipment like radio, mission control systems, radar installation, and many more.
Mechanical Engineers 
Their responsibilities are to build, design, and test the machines and other required parts. These are mostly used in space centers.
Space Scientists 
They look into the research work and collect all the information about the atmosphere or things related to it. 
Electrical Engineers
They are concerned with fuel cells, control systems, and storage of energy in the electronic department. 
Aerospace Engineers 
They look into the matter of both aeronautical and space technology and design or develop helicopters, airplanes, and other retable objects.   
Also Read
Recruiters
VSSC
ISRO 
DRDO
Airlines
SpaceX
Rolls Royce
Boeing
Blue Origin
ODYSSEUS Space
Space Talos Ltd.
AstroAgency
Agnikul Cosmos
Airbus
S.A.B Aerospace S.r.o
Bradford Deep Space Industries
Salary of Space Scientist
The yearly salary ranges from Rs 1.5lakh to Rs 6.12Lakh per annum.
| | |
| --- | --- |
| Job Profile | Salary in INR |
| Aerospace Engineer | 826598 |
| Research Scientist | 697815 |
| Air Traffic Systems Specialist | 715000 |
| Civil Engineer | 308471 |
| Mechanical Engineer | 349393 |
Top colleges in India to pursue the course
Some of the top colleges in India to get enroll in are as follows.
BAMU University, Aurangabad
Raman Research Institute Bangalore
National Center for Radio Astronomy Pune
Indian Institute of Space Science and Technology
Indian Institute of Science
Bangalore Indian Institute of Science Education and Research (IISER-TVM)
Nainital Indian Institute of Astrophysics
Ahmedabad Radio Astronomy Center
Bangalore Inter-University Centre for Astronomy and Astrophysics
Madras University, Chennai
Pune National Centre for Radio Astronomy
Ooty Raman Research Institute, Bangalore
Birla Planetarium, Kolkata
Pune Physical Research Laboratory
Aryabhatta Research Institute of Observational Sciences
Inter – University for Astronomy and Astrophysics Pune
 Kerala Centre for Earth and Space Sciences, (University of Hyderabad) 
Conclusion
To conclude, this was all about How to become a Space scientist. This was a simple and easy guide on Space Scientists. I hope this step-by-step guide will give you the proper direction to pursue your career as a Space Scientist. Yet if any more queries then ask by commenting in the comment box.
Sharing Is Caring – If you have liked the article share it.