How to Become Interior Designer in India – Guide
10 min read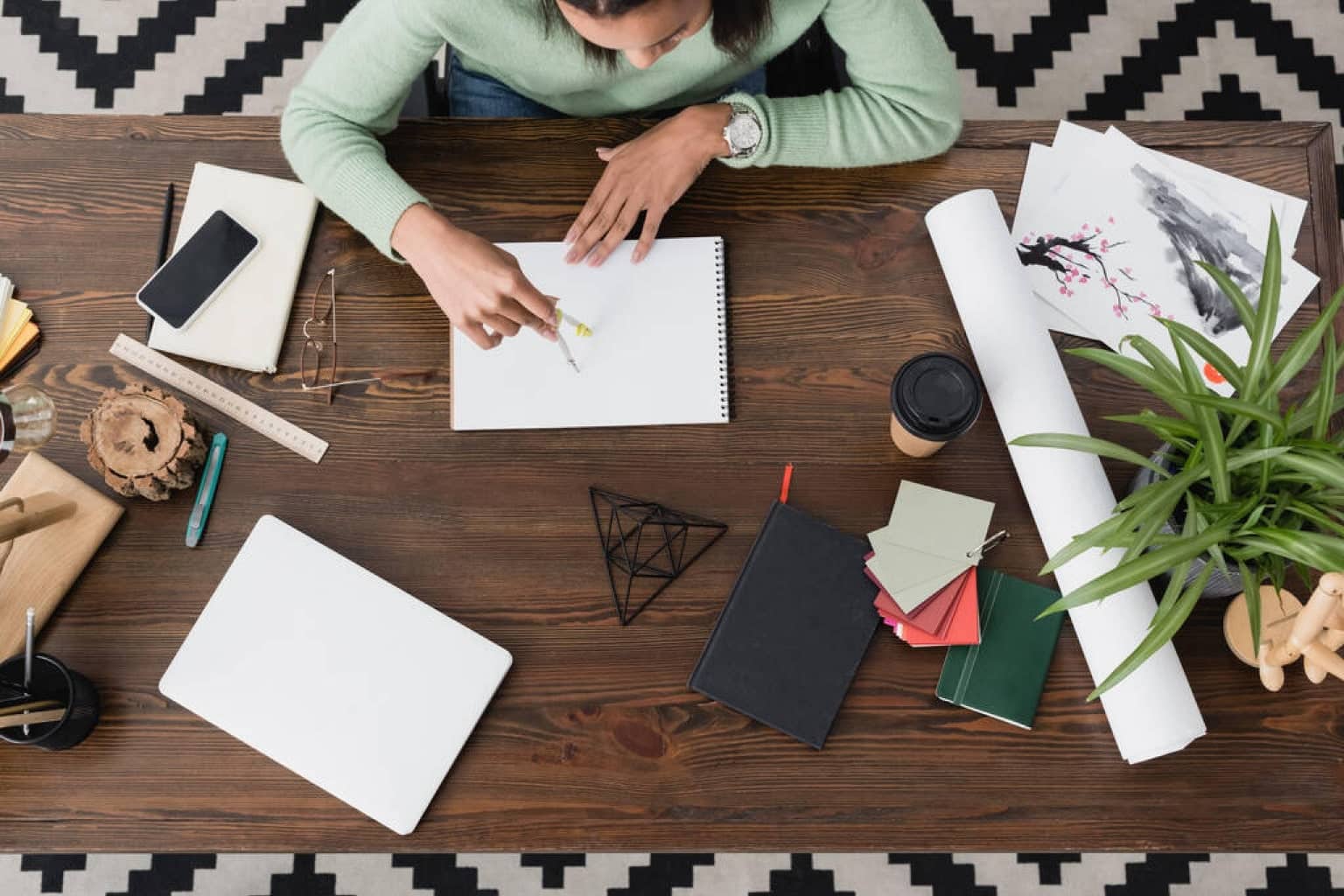 Are you the one who dreams to become an Interior Designer when you see elegant interior designs? Then, this article will convert your dream of an interior designer into reality. Wondering how? Just read a simple step-by-step guide on How to Become Interior Designer.
In this article, I have explained the detailed information on How to Become Interior Designer – Role, Eligibility Criteria, Exam, Syllabus, and salary of an Interior Designer. Also, I have explained the career scope and employment opportunities for an Interior Designer with top recruiting firms in India. So stay tuned with the article till the end to know all about Interior Designer.
Role & About Interior Designer
The main role of an Interior Designer is to make the structure, furnishing, decoration pattern, color combination, layout, and many more to make the place unique and eye-catching. They also give importance to the lighting effect in the environment to make it effective in visualization. 
They work with the architecture to module the house, office, or any restaurants as per the wish of the clients and adding some of their ideas to make their effort worthy. 
Responsibilities of Interior Designer
Some of the responsibilities of an Interior Designer are jotted down to bring more clarity to your mind.
• They put down the conceptualizing ideas that change the mindset of the client as it presents to be more attractive and fancy
• They look into the latest trend and the upcoming one to make the work more fantastic
• The design they sketch or make a blueprint of it to present their client
• The outcome of the module or design is functional 
• They listen to the requirement, interests of the client
• The Interior Designer tries to complete the work within the decided time and budget
• They analyses all the cost details and submit them to the clients
• Their main aim is to work with the satisfaction of the client 
How to Become Interior Designer in India
To become Interior Designer you must be a graduate or post-graduate in Interior Design. You can choose from various courses like B.Des, B.Sc, M.Sc, BA, M.Des, BFA. It is an added advantage you if take any certificate course in Interior Design.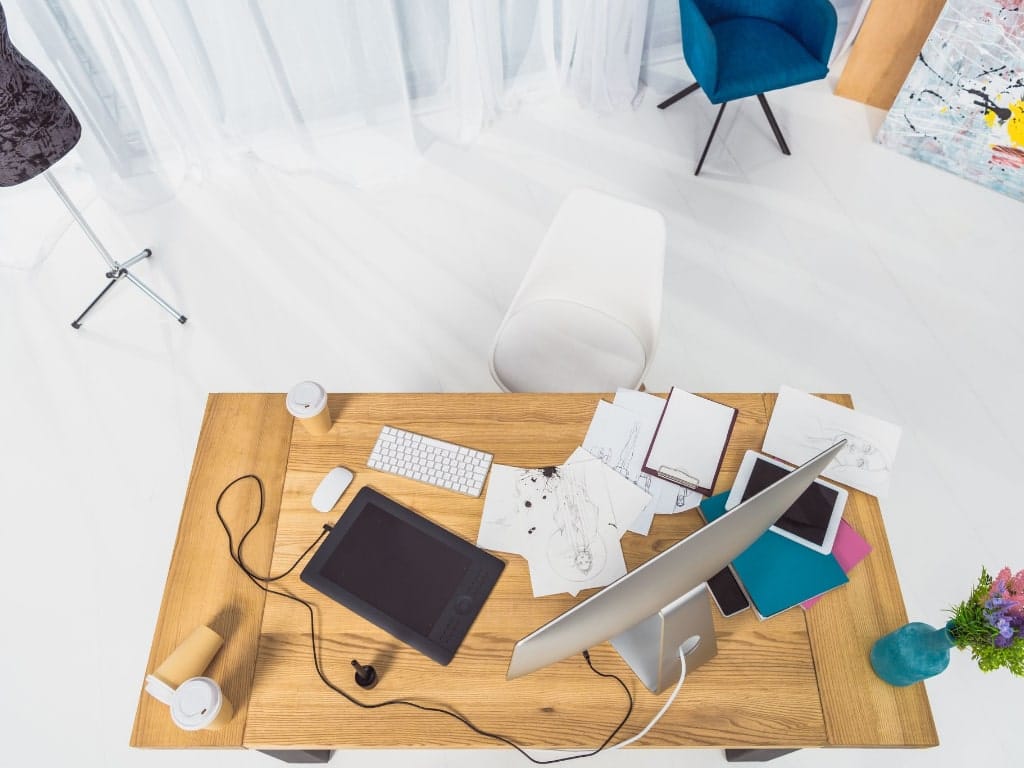 Are you the one who is looking for a classy design for their home or office? If yes, then you have to contact an Interior Designer who along with the architecture will guide you to have the best design to make your home sweet home or office an attractive and eye-catching place to visit again and again.
Eligibility Criteria
To become an Interior Designer you need to be eligible for some criteria's. The eligibility criteria to become a Interior Designer are listed below.
Age Limit
There is no age limit to become an Interior Designer. You have to only complete your 12th exam to join the Interior Designer course.
Educational Qualification
The candidate must have completed their Bachelor's Degree from an authorized university.
They can also pursue Masters in the same field from any recognized university.
Some of the popular courses that include Interior Designing are B.A, B.Sc, B.Des. Even master's degree can be included as M.Sc, M.A, and Master of Design 
The skills that are required to grow in this field are as follows
Flexibility
Vision
Creativity
Communication skills
Ability to Design
Analytical mind
The idea of the trends, materials, and texture 
Drawing and Scientific aptitude
Color Sense
Exam & Syllabus
To get enroll in this course the student must go through some extra exams for admission purposes. Here are the lists of a few entrance exams –
AIEED
SEED
NID Entrance Exam
CPET Entrance Exam
IIAD Entrance Exam 
Syllabus For Interior Designer
To appear for such an exam you must know the syllabus for brief study.
Introduction to designing include texture value, principles of design in 2D and 3D unity, balance, scale, focus, use of symmetry, patterns, use of the grid, fundamental elements of designing, line, spaces, and many more 
Space planning focus on anthropometrics, introduction to methodology and designs and statements of the problem 
Color Wheel includes color schemes, values, shades, neutralization, color chart, and its type and uses, Use of color harmony, and many more 
Color Psychology gives importance to Physics, psychology, color interaction and their system visible spectrum, color temperature, Munsell, DIN, OAS, NCS, color terminology, mixed color effect, use of the color system, use of color in any specialized situation, artwork, and many more
Introduction to Art and Interior Design paper include the importance of art, exploration of art forms, heritage interior, industrial revolution and its effect on culture and society, General Understanding of the same, Integration and architecture
The concept of Geometry consists of different 3D forms, shapes, the behavior when combined, the transformation of 3D to 2D or 2D to 3D
Interior Design Material and application has Masonry, Bamboo, Paints, Varnishes, Wood, and Timber 
Communication skills involve skills of grammar, formal letters, and written skills
The creativity and problem-solving part includes thinking techniques, tools, and creativity, and much more to learn and explore
The workshop involves an Introduction to model making; techniques related to hand building, introduction to molds and ceramic materials used.
Books & Study Material
To prepare for the exam you can follow this course study to prepare in a better way. Some of the names of the books are penned down to go through it before the entrance exam-
A book by Shadan Usmani and Dharmendra Mittal for IIFT/NIFT/NID entrance examination
Bhushan Patil an author of the book Seed for CREED
For General Knowledge, you can follow Lucent's R.P. Suman, Sanjeev Kumar, Manvendra Mukul, and Renu Sinha
Wren and Martin by an author P.C Wren
The foundation of Enduring Spaces by Ellen S. Fisher
A book by Edith Wharton and Ogden Codman Jr. for the decoration of the house
History of Interior Design by John Pile
Francis D.K Ching the Author of the book Interior design and its illustration
Interior construction and detailing by David Kent
Interior Designer Related Courses
Folks just tighten your seat belt to go deeper into the course along with their fees and duration. Let's get started and learn a little more about the same in detail.
Interior Designer Related Courses
The various courses that you can pursue to become an Interior Designer are listed below.
B.Des in Interior Design
B.Des in interior design deals in understanding people's behavior along with designing and creativity of the thinking.
 Fees for the course – 10k to 5 lakhs
 Duration – 4 years
 B.Sc in Interior Designing
This course includes designing and organizing the space provided to them. They will learn here how to well –design or structure the interior design. They will be made experts in 2D and 3D designs.
Fees for the course – 10 k to 1 Lakhs annually
Duration – 3 years
M.Sc in Interior Designing
These courses deal in indoor designing at any office or home space. They include all the work from research to present the proposal for the client. Its focus on both functional and technical aspects of the design and how to present it. 
This course can give job opportunities like textile designing, Interior and Architectural Designing. 
Fees for the course – Rs.2 lakhs to Rs.4 lakhs
Duration – 2 years
B.F.A in Interior Design
B.F.A stand for Bachelor of Fine Arts. Their purpose is to explain the meaning or theme of that place. The best scope they get to design the rich people assets in the country with their skills and experience.
One can easily get a job in Art Galleries, Museums, Airports, construction companies, and many more fields. 
Fees for the course – Rs 1Lakhs per year
Duration – 3 years
B.A in Interior Design
This course aims to make the student learn about the principles of interior designing. In this, the students learn about color mixing, light patterns, how to place an object and its structure to change the environment. 
Fees for the course – 95k to Rs 4lakhs
Duration – 3 years
M.Des in Interior Design
The Master In designing is based on research work and experimental learning. The degree is more about learning human behavior and physiology, animation and digital trends, and work in project management. 
Fees for the course – Rs 1lakhs to 3 lakhs per annum
Duration – 2 years
Interior Designer Job Role
Many of you must be worried about the job profile. Your concern may be like which job profile suits your potential or capacity to work on it. To give you a little idea about the same and making you little confident will make your task easier to get enrolled in it. 
You did not worry about the salary once you get selected for a specific profile as of your choice you will get a hike gradually. 
The job profile to get employment in this field is mentioned below. Let's read it till the end and get more information about the same.
Production Designer
They are the people who put or implement the ideas of the director in the Film industry. They maintain the set designs in a profound manner which is visible to us on the T.V screen or movie set
Spatial and Interior Designer
The internal space of a home or office is renovated by them will great proficiency. The work that is included in this field are lighting, fitting, furnishing, fixtures, and colors, and many more to make the work good-looking and heart-touching. They show their skills in commercials and domestic platforms
Visual Merchandisers
They have to make an outstanding and innovative outlook of the product or designs at retail outlets. They focus on the outlet to be made in such a way that their customers get pulled towards their store for the purchase or query about the design. 
Exhibition Designer
They work to design the exhibition in a commercial way to persuade the message of clients to the viewers. You can check your potential by giving the test that which post suits best for you to work in future.
Lighting Designers
A lighting Designers aims to manage the lights in such a way that their impact and effect have to touch many hearts. People do admire their effort and let their eyes get stuck to it and give the option to use which lights will best suit their home and which will be best for their office. 
Career Scope for Interior Designer
The Interior Designer is crazier and demands to learn and have a source of income through it. It will help you in presenting your skills and creativity at an advanced level and get paid more easily. This is one of the best career options for students who are interested in designing and sketching things. The design is based on your imagination. The more you imagine creatively the more you will go ahead in this field.
The entire concept is based on Imagination. The more you are good at creativity the more you will explore the field and make unique structures or designs. 
As an Interior Designer, there is a lot of ways to explore the area and have good employment opportunities. They can find opportunities in the below-mentioned companies
•        Set Designing Companies (for Theatre, TV or Film) 
•        Architectural Firms
•        Exhibition Centers
•        Construction Companies
•        Retailers
•        Event Management Companies
•        Interior Design Companies
•        Designing Consultancies
Also, Read
Top Interior Designer Recruiting Companies
The companies hire those who have the caliber to handle the client's deals open handly without any hesitation or restriction are more welcome to this field for their source of living.
Few are so much passion that they work like crazy folk to give their best rather than bothering for the payment from the companies. Those passionate people make the company in setting their goals too high and getting a great output from their employees. 
Having a job in the department of Interior Designer is really more exciting and entertaining as a design architect. Here is the list of few companies which recruits Interior Designer-
AMTI
Concentrix 
AFNI
Inch
Urban Ladder
Interia
Homelane
Livspace
Acropolis
Bonito Designs
Salary of Interior Designer
While working for any institution or organization salary does matter. The better the qualification along with the experience the better should be the salary of the employee. 
Having your own Interior designing company will take little time for growth but once it reaches the pinnacle it will help you earn in 6-digit yearly without much delay.  
The salary of an Interior Designer ranges from Rs 1.5 Lakhs to 3 Lakhs per annum. With experience and good work, the salary will increase to 10-15 lakhs per annum. It may take time but the effort of the hard work will be ripped. 
Best Interior Designer Colleges in India
The best colleges to get admission for this course are listed below. 
National Institute of Fashion Technology, Navi Mumbai
National Institute of Design, Ahmedabad
Chandigarh University
National Institute of Fashion Technology, Chennai
International School of Design, Pune
Pune Institute of applied technology 
VIDM Institute of Management and Design, New Delhi
Manipal School of Architecture, Manipur
Conclusion
To conclude, this was the detailed step-by-step information on How to Become Interior Designer. Hope this simple guide will give you proper guidance to become a successful interior designer. If any more queries related to the topic you can shot me by commenting in the comment box. I will get back to you with an answer.
Sharing Is Caring!! Share the article on social media to help your friends become successful Interior Designer.