How to Become a Physiotherapist in India
10 min read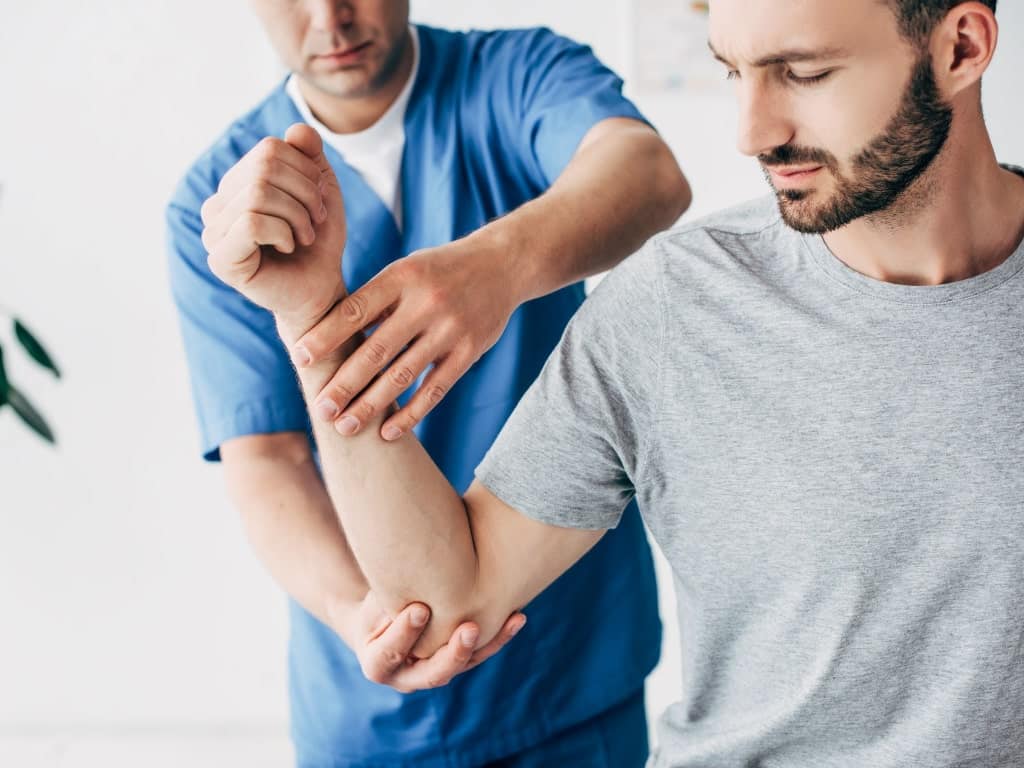 Are you looking forward to the right article explaining how to become a Physiotherapist in India? Then, you have landed on the right article. In this article, I have explained all the detailed information on How to Become a Physiotherapist in India – Eligibility Criteria, Exam, Syllabus, and preparation.
The career scope of Physiotherapists in India is gaining importance nowadays. It is the most trending career options students are pursuing. Yet many people do not there is a course like a Physiotherapist that you can perceive after 12 th class.
If you want to do something in the medical field but not MBBS & a good course then you can choose the Physiotherapist Course. Physiotherapy is emerged as the most promising therapy to detect the health issue and treat it.
If you also want to become a successful Physiotherapist in India then read a step-by-step guide on How to Become a Physiotherapist given below. Nothing comes easy. Similarly, you need to take some efforts to become a Physiotherapist. If you yourself like doing exercise and therapies then you will really enjoy your job profile as a Physiotherapist. So what are we waiting for? Let us get started.
About Physiotherapist
A physiotherapist is a person who cures a patient by the process of Physiotherapy. Physiotherapy includes the two techniques to deal with the patient. The first technique is the medical treatment and the second, the physical training process to diagnose the health issue and give proper treatment for the same. 
Also, Physiotherapists help to diagnose the patient physically, mentally and improve their health conditions. Physiotherapists help the patients to lead good quality and healthy life. Physiotherapists are also responsible to take care of the patient for quick recovery.
Who is Physiotherapist
A physiotherapist is a person who treats people, gives them a massage, or helps them doing exercise at the time of any deformation or internal injury. This process is called Physiotherapy. 
Their role is to give therapy, prevent the patient from any other injury or pain. Also, they even help rehabilitate the patient from any trauma or other setbacks. Physiotherapy is gaining importance and has become a part and parcel of many patients. Many Patients choose Physiotherapy instead of operation & medicines to get cured.
Physiotherapy Related Courses in India
There are different courses related to Physiotherapy that you can perceive. You can choose the Bachelor course or Diploma Course after the 12th class. After your Bachelor's Degree, you can also perceive the Master's Degree in Physiotherapy. Let us have a look at one by one course more in detail with the fees for the course and the salary package that you will be offered after completion of the respective course.
Bachelor Course
You need to complete 12th or diploma to do bachelor course in the same with 50% mark in compulsory subjects. You need to get enrolled in four years program to pursue your bachelor's degree with
Fees: A course fee between Rs. 1, 00,000 -Rs. 5, 00,000/-
Salary: Average salary that you get after completion of this course is approximately the package that ranges between 2 to 8 Lakhs.
Diploma Course
The basic degree to start the physiotherapist course is to clear the 12th exam. The diploma course will be for three years only. 
Fees: To get enrolled in the diploma course one has to spend a minimum of Rs 10,000 – Rs 5,00,000/- for 2-3 years of course duration.
Salary: Average salary that you get after completion of this course is approximately the package of Rs.16 Lakhs.
Post Graduate Course (Master's Degree)
To get admission to the postgraduate course you need to complete your bachelor's degree from any specified university. After that, you need to crack the entrance exam to get admission to a Master's in physiotherapist. 
Fees: The fees for the desired course is between Rs.35000/- to Rs.50,000/-
Salary: Average salary that you get after completion of this course is approximately the package of Rs.5 Lakhs.
How to Become a Physiotherapist in India
To become a Physiotherapist in India, you must be complete your HSC in Science, & then be a graduate in Physiotherapy or take the equivalent degree like Diploma in Physiotherapy. After graduation, the candidates can also perceive the Master's Degree in Physiotherapy to improve the career scope.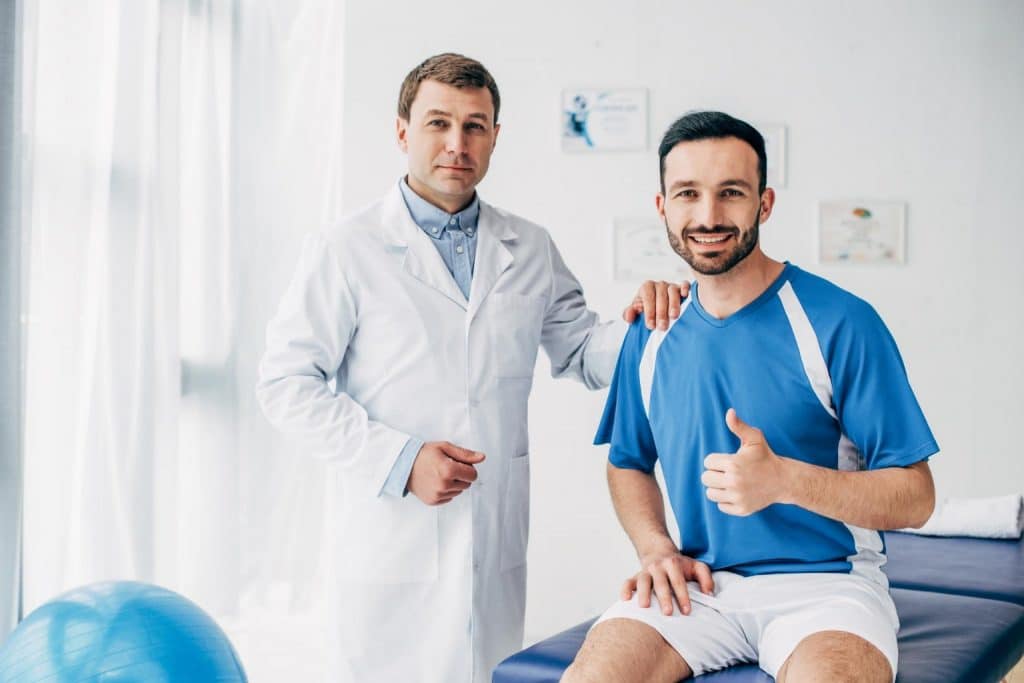 Physiotherapy Course Eligibility
The eligibility criteria to become a physiotherapist are listed below. The eligibility for diploma, graduate, and post-graduate programs are different. Check for the desired course you want to choose.
Age Limit
The minimum age required to learn the physiotherapy course is at least 17 years.
Educational Qualification
To become a physiotherapist you must have completed the graduation in Physiotherapy or equivalent course after the 12th science stream. To enhance your career growth opportunities you can also pursue a post-graduate degree in physiotherapy as your master course. The educational qualification according to the course that you choose is as listed below.
a. Physiotherapy Bachelor Courses
The score should be 50% in compulsory subjects like Biology, Physics, and Chemistry.
After completing 12th one can opt for such courses and pursue their Bachelor degree in the same. 
The most important part to get enrolled in this course is that the student must be from the medical field.
b. Physiotherapist Diploma Courses
The course can be taken after the 12th only from the science stream. 
The course deals in physiotherapy and the health care areas. 
There is a probability to appear in an entrance exam or not depending upon the requirement of the college you want the admission to.
c. Physiotherapist Post Graduate Program
The minimum percentage needs to be achieved in graduation to get admission to a post-graduate program. 
This course is done after completing the bachelor's degree in physiotherapy that is a Masters's in Physiotherapy. 
Exam Pattern & Syllabus 
The exam pattern and syllabus differ as per the course and duration of the course. The exam pattern with details and syllabus is as follows.
For Bachelor Course
Entrance Exam
To be a part of the Bachelor of physiotherapy course some of the universities held entrance exams. The entrance exams conducted are namely, CET, JIPMER, and many more. 
Duration
The Bachelor Course is for 4 years.
Syllabus
The exam is conducted semester-wise. Four years course with 8 Semesters. Subjects included in these semesters are as follows.
| | |
| --- | --- |
| Semester | Subjects |
| Semester 1 | English, Biochemistry, Anatomy, Basic Nursing |
| Semester 2 | Sociology, Biomechanics, Physiotherapy Orientation |
| Semester 3 | First Aid and CPR, Microbiology, Pathology |
| Semester 4 | Introduction to treatment, research Biostatics, and Methodology, Exercise Therapy, Clinical Observation |
| Semester 5 | Traumatology and Orthopedics, General Surgery & Medicine |
| Semester 6 | Clinical Training & Allied Therapies, Physiotherapy based on sports, Orthopedics |
| Semester 7 | Study of Neuro- Physiology, Neurology, Neurosurgery, community-based medicine, & Rehabilitation |
| Semester 8 | Clinical Training based on supervision, Ethics, Administration Supervision, and Practice of Physiotherapy  |
For Diploma Course
Entrance Exam
CET is the entrance exam that is considered for the Diploma Course of Physiotherapy.
Duration
The diploma course is for three years. Each year has a specific paper to learn and practice.
Syllabus
The syllabus for the diploma course for all three years is listed below.
First Year
The first year includes paper-like Pathology, General Physiology and Anatomy, Exercise Therapy, and pharmacology
Second Year
Second years have papers like computer training, gynecology, electrotherapy, medicines, and psychology.
Third Year
The third-year consists of six papers like Surgery, Rehabilitation, and Physiotherapy in both surgical and medical conditions, Kinesiology and Biomechanics, and orthopedics.
For Postgraduate Course
Entrance Exam
The entrance exam for Postgraduate Physiotherapist courses is AIAHCET, NEET-PG, CMC Vellore Test.
Duration
Postgraduate or Master's Degree in Physiotherapy is of the two-year course.
Syllabus
The syllabus for two years is listed below.
First Year
The first year has papers like Research Methodology, Technology related education, advanced manual Therapy, Practice of Physiotherapy, Electrophysiology, health and fitness, Bio-statistics, Applied Kinesiology and Biomechanics, Exercise Physiology, Advanced Electrotherapy, and Electrophysiology.
Second Year
The Second Year of the postgraduate includes Clinical posting, laboratory work, Didactic and Scientific inquiry. 
Books & Study Material
To study physiotherapy you need to take admission in any recognized university and clear the entrance exam in any conducted by the authorized university. Some of the books are mentioned here to crack the entrance exams are 
Chemistry and Biology book of Arihant Publication
NCERT book of class XI and XII based on physics
Last 30 years NEET practice paper by Disha experts
You need to follow the books prescribed by your mentor or professor to prepare for these exams
Physiotherapist Job Roles
The physiotherapist keeps themselves updated with the latest version of techniques to heal the injury, genetic disorder, or dislocation of any body part at the time of the accident. For this, they undergo some therapies like electrotherapy, aromatherapy, and many more to relax the patient from pain.  
A physiotherapist can perceive many Job Roles. He/She can work as any of the options that is listed below.
Osteopath
Assistant
Personal Trainee
Consultant
Specialist in a Rehabilitation Center
Sports Rehabilitator
And, many more depending upon the need of the time & also the interest of the individual.
Employment Opportunities for Physiotherapist
The career scope for a Physiotherapist is great and have various employment opportunities. The various employment opportunities that a Physiotherapist has are listed below.
Rehabilitation Centre 
In this, the Physiotherapist will help or assist the doctor in the treatment of the patient. The main focus of the Physiotherapist will be to guide the patient in doing the exercises for the body and help them in meditating. 
Defence  
In Defence, the role of the physiotherapist is to take care of the injured one and help them in doing regular exercises or planned physical activities as per the requirement. 
In the Clinics of an Orthopedic 
In orthopedic clinics, the physiotherapist helps the patient in exercises to improve their injuries or misplacement of the bones. If needed the physiotherapist provides home session and look after the well- being of the patient.
Hospitals 
In a hospital role of a physiotherapist is to take care of a lot of things when required like in rehabilitation issues of patients, orthopedic needs, and many more. They work along with other expert or specialized doctors for the treatment of the patients. 
Private Clinics
In private clinics all types of facilities are not available by the physiotherapist like the one is provided by the Hospitals. An individual who runs the Clinics earns more than any other source. 
Sports Centers
Physiotherapist makes a regular plan or chats for the workout of the sportsman to stay physically fit. 
Universities
In universities, the role of physiotherapists is to make the student learn about the deformities and teach them how to cure them. The practice class will be based on practical demonstration and learning of the uses of the types of equipment and other advanced technology. 
Once you learn the technique and process you will be getting certified by the authorized university and can apply for a job anywhere in the city or any other place.
Career Scope for Physiotherapist
There is no limitation in career options in the field of Physiotherapists. There is more than 150+ organization or institutions to hire them for physiotherapy. The hiring is done based on the qualification and experience in the same field or an internship completed under any physiotherapy center or hospital. 
The various options to choose from after perceiving the course are listed below.
Your Personal Clinic
Join Private Organization
Join Government Organization
Join Defence Ministry Of India
Work as a Professor
Top Recruiting Agencies in India
Some of the organization's names are listed below to look into the matter of hiring are listed below.
•             Pain- free Physiotherapy Clinic
•             Apollo Hospital
•             Ministry of Defence of India
•             Fortis Healthcare Company
Even some NGOs have tied up with the Physiotherapy center to provide free service to old age people and differently able people or children.
Also, Read
Salary of Physiotherapist in India
The initial payment that a physiotherapist can expect is Rs. 15, 000 to Rs. 25, 000 per month. Once you become an expert in this field and have made a good connection or bond with the patients they will choose you further in case of need because of your behavior and practice. 
Everything depends upon the way you handle things or queries and how polite you are with your patients. A private clinic helps in making more money than any other one as you become the owner of the same. 
The better your service the more patients will be attracted to you which will increase your salary or earning source also. With the experience and practice, you will earn more than the basic salary of 50,000/- per month. The most experienced person in this field earns nearly up to Rs. 1.5 lakhs to 2 lakhs per month.
Physiotherapist Salary
The salary mentioned below is calculated on average. The salary will vary as per your employment sector and also from organization to organization
| | | | |
| --- | --- | --- | --- |
| Salary | Fresher | Intermediate | Experienced |
| Physiotherapist | Rs. 1,50,000-2,00,000/- | Rs. 2,00,000-3,00,000/- | Rs. 5,00,000-6,00,000/- |
Top colleges with Physiotherapist Courses in India
The top colleges to pursue Physiotherapist Courses in India are as follows.
• AIIMS Delhi, Delhi
• Armed Forces Medical College, Pune
• Indira Gandhi Institute of  Sports and physical education, New Delhi
• Post Graduate Institute of Medical Education and Research, Chandigarh
• Guru Nanak Dev University, Amritsar
• Bihar College of Physiotherapy, Patna
• DY Patil University, Navi Mumbai
• Guru Jambeshwar University, Hisar
• Neigrihms, Shillong
Conclusion
To sum up, these were my final thoughts on How to Become a Physiotherapist in India. Hope this was the right article to sort all your queries related to the Physiotherapist. You have to follow the same procedure for How to become a Physiotherapist after 12th. If any more related queries, you can shot me at the comment box. I will back to you and will surely guide you.
If you have like the article share it! Sharing is Caring!