How to Become Deputy Commissioner of Police (DCP)
10 min read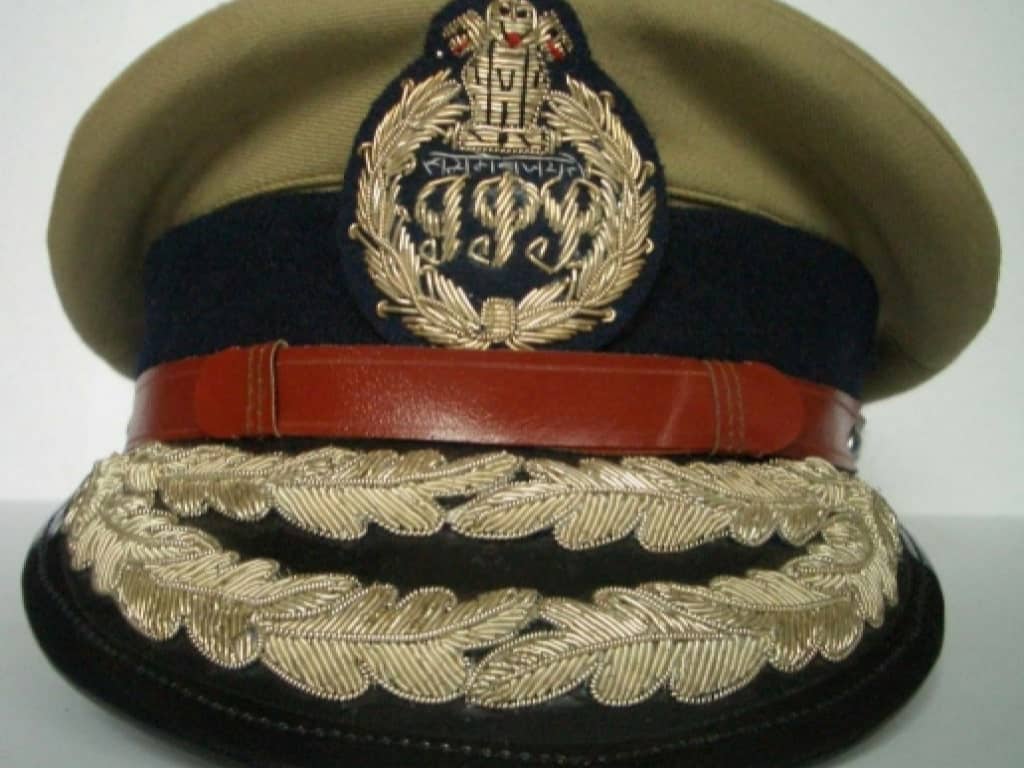 Are you choosing How to become Deputy Commissioner of Police (DCP)? Trust me this is the best article to explore and gain all the ideas and information regarding the DCP post. The Post of a DCP is highly respectable and is of great fame once you crack the entrance exam and get the respected post after few promotions. 
In this article, you will get to know the roles and responsibilities, eligibility criteria, academic qualification and physical fitness criteria for men and women, salary, allowances and perks, and the number of attempts for different category aspirants. 
You can be an inspiration for many once you reach the desired post of a DCP and guide others to achieve their goal. You can even motivate them by leading an example of yourself and the hard work and efforts you put to grab this post. 
Being a DCP you need to be disciplined and honest towards your duties and responsibilities. The post of a Police Officer is more in passion among the youth because of its honor and power they get as an individual.
About Deputy Commissioner of Police (DCP)
A Deputy Commissioner of Police is an executive head of the district and is also known as a legal representative of the government. They have the power to control some of the Government branches like Zila Parishad's, MLA's, MP's, Panchayats Samities, and urban and rural bodies. They act as a guardian to the abiding citizens of the assigned district regarding all the safety measures and legal provisions to live in the societies peacefully.
A DCP is a Senior IPS officer. After promotions, IPS gets the post of DCP or SP. To be a DCP you need to crack exam that is held for such posts like state- level exams. Once the state-level exams are cracked to be police officers with promotions and hard work you will reach the post of a DCP. 
The contribution and efforts matter a lot at the time of the promotions of IPS officers. They need to be focused, hardworking, disciplined, and punctual towards their duties. 
To be a DCP, one needs to study for 10-12 hours a day on regular basis and read newspapers like The Hindu and required magazines like Yojna, Pratiyogita Derpan, SC & Tech to get all the information and knowledge to prepare in the best way.  
Full-Form of DCP
The Deputy Commissioner of Police is shortened as DCP. DCP is the government servants who look into the matter of a district and take decisions as per the situation. 
Role & Responsibilities of DCP
As a DCP you need to take such roles and responsibilities as mentioned below. 
He/She looks into the matter of implementation or enforcing laws and others in the assigned district.
As a DCP you need to enforce the policies and activities of the central government or state government in the district.
He/She has the power to monitor and appoint Patwaris.
As a DCP you have the power to inspect and monitor the work done by other officers.
He/She can act as an appellate authority in terms of revenue.
He/She is responsible for peace and a good work atmosphere in the district.
In case of any natural calamities like flood, fire He/She can take immediate steps to handle the situation to look into the need of the public.
He/She needs to look into the welfare of the citizen.
How to Become Deputy Commissioner of Police (DCP)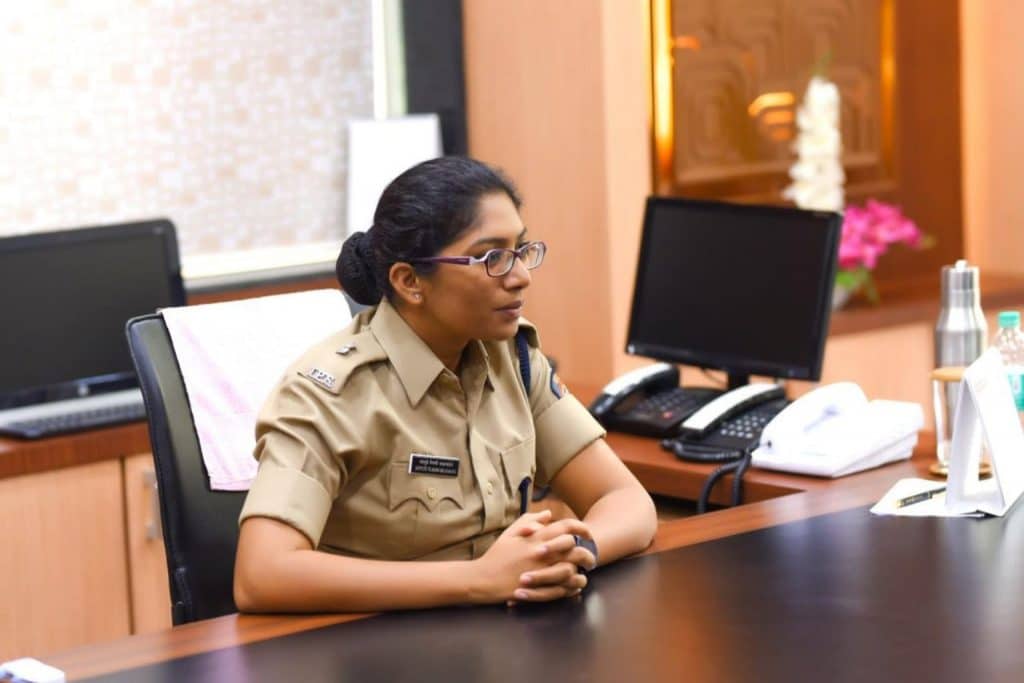 Eligibility Criteria
The candidate must have passed the 12th standard from any authorized university.
Citizenship
The aspirants need to be a citizen of India. In case, the candidate is not from India but comes under the subject of Bhutan and Nepal can appear for this exam. 
Age Limit
The age limit to be a DCP is from 21-32 years with some relaxation to other categories. Relaxation limits are mentioned below.
| | |
| --- | --- |
| Category | Relaxation |
| SC/ST | 5 years |
| OBC | 3 years |
| Candidates from the Jammu and Kashmir State  | 5 years |
| Ex-Servicemen including ECOs or SSCOs and Commissioned officers who turned to a military officers within five years | 5 years |
| For ECOs or SSCOs who completed the initial time of assignment of military service within five years | 5 years |
| For Defence Services Personnel | 5 years |
| For disorder candidates like blind, handicapped, or deaf  | 10 years |
Educational Qualification
The candidate must have completed bachelors or graduation degree from any stream of an authorized university. He/She should have scored 50% of the aggregate marks in Higher Secondary exams. 
The aspirant with a master's degree is also eligible to appear in such exams.
Required Skills
The candidate should have good communication skills and decision-making capability. 
He/She needs to be smart and have the presence of mind to deal with any circumstances. 
The officer needs to be confident and determined towards their assigned task and job role.
He/She needs to be honest and loyal for their duties.
Number of Attempts 
| | |
| --- | --- |
| Category | Number of Attempts |
| General Category | 6 |
| Other Backward Classes | 9 |
| Scheduled Caste/ Scheduled Tribe | Unlimited |
| Physically Handicapped  | 9 |
| SC/ST with any disorder | Unlimited |
Physical Criteria
For Men
| | |
| --- | --- |
| Category | Height |
|  Men | 165 cm |
| Relaxation for Men | 160 cm for candidates from Schedule Tribe and races like Assamese, Kumaoni's, Nagaland, Garhwalias, and many more. |
For Women
| | |
| --- | --- |
| Category | Height |
|  Women | 150 cm |
| Relaxation for Women | 145 cm for candidates from Schedule Tribe and races like Assamese, Kumaoni's, Nagaland, Garhwalias, and many more. |
Chest Requirements
| | |
| --- | --- |
| Category | Chest Requirements |
| For Men | 84 cm |
| For Women | 79 cm |

Eyesight Requirements
The insight to get selected to be a DCP
| | |
| --- | --- |
| Good Eye | Worst eye |
| The eyesight for Good Eye needs to be 6/6 or 6/9. | The eyesight for the worst Eye needs to be 6/12 or 6/9. |
Entrance Exam & Syllabus
What is UPSC
To become a Deputy Commissioner of Police (DCP) you need to crack the UPSC- Civil Service Exam(CSE). UPSC is the central agency of India that conducts the CSE exam for qualifying a Deputy Commissioner of Police (DCP) or IPS officer.
UPSC is the All India Service Examination. After qualifying all 3 rounds of UPSC. The main aim of Government officials is to serve the people of the country.
UPSC Exam Details
UPSC Examination is conducted in three stages namely- Preliminary Exam( CSAT Test) comprising of two papers which are objective type, Mains Exam which includes 9 papers which are subjective type. After qualifying the two phases you are eligible for the Interview Process.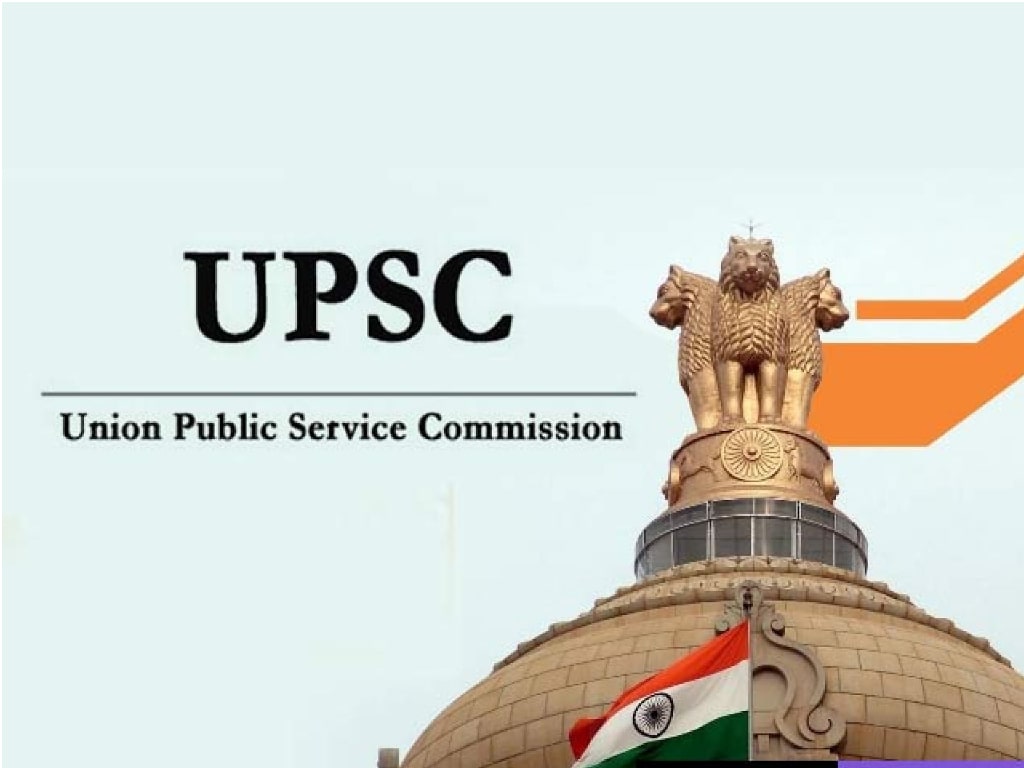 Eligibility Criteria
Age Limit
The minimum age to appear for UPSC- Civil Service Exam is at least 21 years. The age limit to become an IAS officer for the general category is 32 years for OBC is 35 years and SC/ST is 37 years respectively.
Educational Qualification
The basic qualification to appear for the UPSC exam is graduation in any of the fields.
UPSC Exam Pattern with Syllabus
Now it is time to move towards the exam pattern and syllabus of UPSC. The exam is conducted in 3 stages.
The process for the IAS exam conducted by UPSC is as follows.
Preliminary exam
Mains exam
Interview process
Let us understand all the 3 exams more in detail.
1. Preliminary exam
The preliminary exam has 2 papers that are conducted. Each paper has 200 marks a total of 400 marks. The question paper is in two languages namely English and Hindi. The duration of the paper is 2 hours each paper. This examination carries a negative marking of the one-third penalty. That is for each wrong answer there is a negative marking of 0.33 marks. This paper has objective-type questions which comprise multiple-choice questions.
Paper
Type
Number of
Questions
Marks
Negative
Marking
Duration
Paper 1
Objective
100
200
0.33
2 hours
Paper 2
Objective
80
200
0.33
2 hours
Syllabus for the Preliminary Exam
Paper 1
Indian History
General Science
Indian Politics
Current Events
General Issues
Indian Geography
World Geography
Social Development
Economic Development

Paper 2
Communicational Skills
Intrapersonal Skills
English Skills
English Comprehension
Language skill that is chosen by the candidate
Decision-making skills
Problem-solving ability
Mental Ability
Basic Numeracy
Paper 1 – Current affairs, Indian History and Politics
In this examination, you need to have very good general knowledge and good general studies of current events going on at the National and international levels. You need to read newspapers to gain general knowledge.
It includes the following subjects.
Indian history
General Science
Indian Politics
General Issues
Indian Geography
World Geography
Social Development
Economic Development
Polity And Governance
Environmental Ecology
Current Events
Paper 2 – Civil Service Aptitude Test(CSAT)
This paper comprises competencies related to comprehension, interpersonal, and communication skills.
Hereby, it also comprises the following subjects.
Analytical ability
Logical reasoning
General Mental ability
Questions related to decision making
Problem-solving
English
Language Skill
English comprehension
Interpersonal Skills including communications skills
Analytical Ability
Basic Numeracy
Step 2. Mains exam
After qualifying for the preliminary exam the candidates are eligible for the second round that is the mains exam. Generally, Mains Exams are conducted in the month of January. After the mains exam, the candidate will be liable for the process of the interview. Mains Exam has the descriptive type of questions.
Syllabus for Mains Exam
The total marks for this examination are 1750 marks. Though the Mains exam consists of 9 papers, out of these 9 papers, only 7 papers will be taken for the merit ranking. For the remaining two papers the candidate should obtain the minimum marks as set by UPSC. This exam includes a total of 9 papers namely as listed below.
Paper
Syllabus
Marks
Duration
Essay
Essay on any topic
250
3 hours
General studies 1
Indian Heritage, Culture,
Geography
250
3 hours
General studies 2
Constitution, Governance,
Social Justice
250
3 hours
General studies 3
Technology, Environment,
Disaster Management
250
3 hours
General studies 4
Ethics, Integrity,
and Aptitude
250
3 hours
Optional subject 1
Any
250
3 hours
Optional subject 2
Any
250
3 hours
Paper 1
Indian Language
(Anyone of the language)
300
3 hours
Paper 2
English language
300
3 hours
Essay
To write an essay on any one topic. You can choose the option of your choice from the given options.
General Studies 1 – Indian Heritage and Culture
Indian Culture
Modern Indian History
History of the world
Society
Geography
Events, Forms, and Effects on Society
General Studies 2 – Indian Constitution and Indian Politics
The Constitution Of India
Amendment Procedure
The Political System
Central Government And Administration
The Electoral Process
Administrative Law
Central And State Government Privileges
Public Services
Social Welfare And Social Legislation
Control over Public Expenditure
General Studies 3 – Science And Technology
Energy
Computer and Information Technology
Biotechnology
Disaster Management
Nuclear Policy Of India
Space Technology
Environment
Security
Agriculture
Economy
General Studies 4 – Ethics And Human Interface
Ethics and Human Interface
Aptitude
Attitude
Integrity
Emotional Intelligence
Public Service Values And Ethics in Public Administration
Probity in Governance
Optional Subjects
There are 2 Papers on Optional Subjects. The candidate is supposed to choose any 1 optional subject out of 48 total options. The 2 papers are combined and are of a total of 500 marks.
You need to be very careful while choosing your optional subject. You must know which optional subject will work best for you.
English And Language Papers
The pattern of both papers is almost the same in nature. The English language is a compulsory language. Whereas, other languages can be chosen from a list of languages.
The pattern of the paper is as follows.
Essay – 100 Marks
Comprehension – 60 Marks
Precis Writing – 60 Marks
Translation from English – 20 Marks
Translation from Chosen Language – 20 Marks
Grammar – 40 Marks
Please Note: The candidate is free to choose his writing language as English, Hindi, or any other language listed in the Indian Constitution.
Step 3. Interview
When you qualify for the interview round you become IPS Officer. During the review subject knowledge, personal skills, as well as Mental Ability, is tested. After cracking the final round of interviews a candidate is qualified to become an IPS officer. He is given training and then posted according to the requirements.
IPS officers first posting instantly after training is a field assignment. In the interview, only academics knowledge is not tested but the personality test is all about how much the candidate is alert and all aware of the events happing around. The marking criteria for the Personal Interview Process are based on mental alertness, logical reasoning ability, clear exposure, proper judgment, and intellectual ability.
The Board judges the candidates on various parameters including mental and social traits. The main purpose of the interview purpose is to judge the candidate's suitability for the civil service position and capability to take responsibility.
Syllabus for Interview
This is basically a question and answers session
This exam is of 275 marks.
The interview is nothing but a Personality Test.
Even current affairs and General knowledge questions can be asked for an interview.
Books & Study Material
To crack the UPSC examination you need to have General Knowledge. For this, you need to keep on reading the newspaper. Hindu Newspaper, Jagran Josh, Economic Times, and Indian Express are something I would suggest to enhance your general knowledge and current affairs.
Other lists of books that I would suggest are as follows.
Indian Polity For Civil Service Examination -Indian Polity by Laxmikanth
Indian Year Book
Indian Economy by Ramesh Singh
Oxford Geography Atlas
A Brief History of Modern India
Indian Art And Culture
Fundamentals of Geography(NCERT)
Concise History of Modern India by Sujata Menon
Facets of Indian Culture
The Constitution of India by P.M Bakshi
Indian Economy by Mishra and Puri
Salary of DCP
The salary of a DCP depends upon the experience and work profile which may differ from Rs. 16, 00, 000/- Per Annum to Rs. 40, 00, 000/- Per Annum.
Allowances & Benefits
A list of the allowances received by the Deputy Commissioner of Police is mentioned below.
Training Allowances
Ration Money
Commando Allowances
Uniform Allowance
Conveyance Allowance
Gratuity
Pension
Provident Fund
Transport Allowances
Metropolitan Allowance
Medical facilities
Kit Maintenance Allowance
Conclusion
To conclude, this was all about How to Become Deputy Commissioner of Police (DCP). I tried my best way to explain to you all about DCP. Yet if you feel any doubts or queries ask me by commenting in the comment box. I will get back to you with an answer.
Sharing Is Caring. If you have liked the article share it!