How to Become an IPS Officer – Selection Procedure
12 min read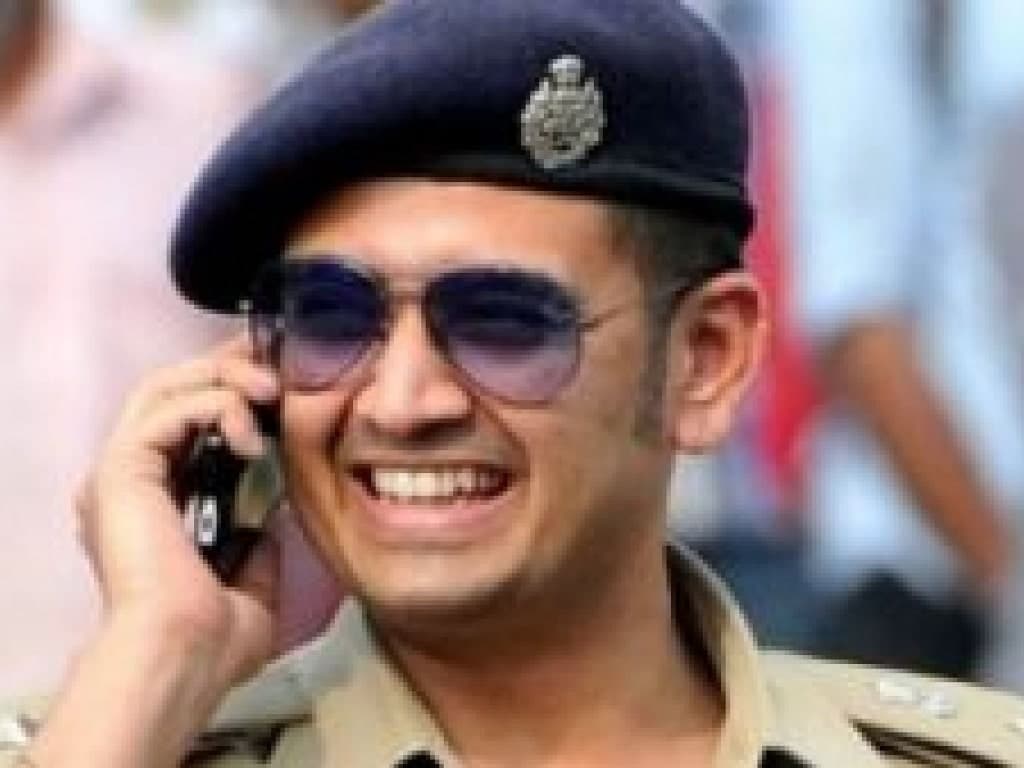 How to become an IPS officer is an ambition for many Indians? Particularly, that respect and that white-collar is not everybody's cup of tea. Only those will be able to fulfill the dream of an IPS officer who will rigorously add efforts and work hard to reach their desired destination.
You have already decided on your aim of life and are very stuck to become an IPS officer. But confused? You don't know how to proceed further and what to do to become an IPS officer in India?
Ambitious to become an IPS Officer, then what is coming your way? Don't exactly know what should be done to become an IPS officer? Then, you are in the right place. Surely, this article solves all your queries related to How to become an IPS officer. So, let us get started.
About IPS Officer
An Indian Police Officer is mainly responsible to serve the public. It is also the responsibility of an IPS Officer to preserve and safeguard the public. The boundaries of an IPS Officer to serve are not limited to a state. He is responsible to safeguard the public interest at the national level. The main role of an IPS officer is to maintain a law and order.
IPS Exam
To become an IPS Officer the candidate needs to apply for Civil Services Exam (CSE) conducted by Union Public Service Commission (UPSC) every year.
Full form Of IPS
The full form of IPS is the Indian Police Service. The main responsibility of the IPS officer is to maintain the law and order in society. Keep reading the article till the end to know more what is IPS, eligibility, age limit, syllabus, and all other necessary details related to it.
Quick Process to become an IPS
Step 1: Complete your graduation
The first step to become an IPS Officer is to coomple 12 th class and then take a degree in any field of graduation of your choice.
Step 2: Appear for CSE – UPSC Exam
Once you have completed graduation you need to apply for the Civil Service Examination condcuted by Union Public Service Exam. You have to qualify for all the 3 stages of the UPSC exam and become an IPS officer.
The 3 stages of UPSC are.
Preliminary Exam
Mains Exam
Interview Process
Step 3: On field Traning
Once you have qualified for the UPSC and become IPS, you are given on filed training and then posted as IPS Officer.
How to Become an IPS Officer
To become an IPS you should pass the Civil Service Exam (CSE) conducted by Union Public Service Commission (UPSC) every year. You must crack the Preliminary Exam, Mains Exam, and Interview Process, and get selected for the training. To become an IAS, IFS & IRS also you need to crack CSE – UPSC exam.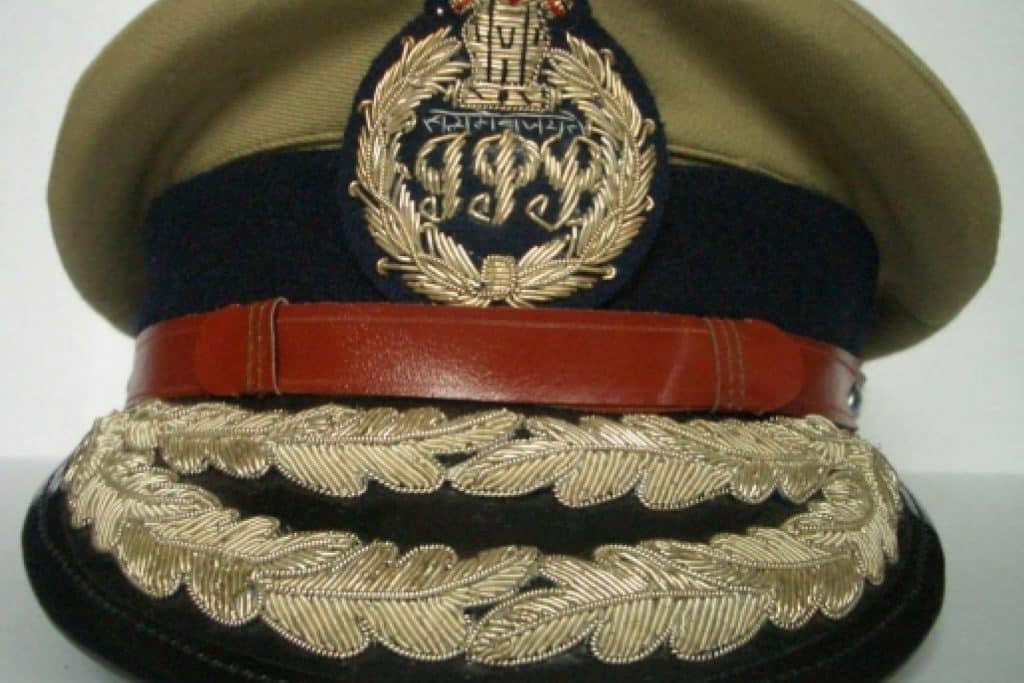 Eligibility Criteria
To become an IPS Officer you need some eligibility and requirements-age limit, educational criteria. To throw more light, with educational requirements and cracking UPSC Exam to become an IPS you also need physical requirements.
Nationality
Nationality should be either one of the following.
A. The candidate should be a citizen of India
Subject of Nepal
Subject of Bhutan
B. A Tibetan Refugee who settled in India permanently before January 1st,1962
C. An immigrant from any of the countries like Buma, Sri Lanka, Pakistan, Uganda, Zambia, Vietnam, Ethiopia, Tanzania, East African countries of Kenya, Zaire.
Educational Qualification
You need to hold a degree from any recognized University
Even if you are appearing for your final year of graduation you are eligible to apply
The graduation field is not taken into consideration
Even those candidates who have completed their education from distance education or through a correspondence education are eligible to apply for the post of IPS Officer.
Candidates awaiting the results are also eligible for the Prelims Exam of the UPSC-CSE Exam. But for Mains Exam they have to produce proof of passing the exam.
Candidates with technical degrees are also eligible to apply for this post.
Also, a candidate with a professional qualification can apply for the exam.
A Medical student who has completed the degree but is undergoing an internship program is also eligible to apply for the post.
Candidates who have passed the ICAI, CWA, or ICSI Exam.
Age Limit
A person to become an IPS Officer should at least be 21 years of age. And, the maximum age limit according to the category is as follows.
| | | |
| --- | --- | --- |
| Category | Age | Attempts |
| General | 32 | 6 |
| OBC | 35 | 9 |
| SC/ST | 37 | No limit |
Candidate applying for how to become an IPS officer should be 21 years of age before August 1, during the year of writing the examination
There is age relaxation for defense service personnel
Officers who have soft the military at least for five years get the age relaxation up to 5 years
Age relaxation for the residents of Jammu and Kashmir is 5 years
There is no relaxation for the physically handicapped especially with blindness, deafness, or mute. The relaxation to such student is up to 10 years
Age Limit For Handicapped
For handicapped and disabled candidates the age limit and the maximum number of attempts for the exam are as follows.
| | | |
| --- | --- | --- |
| Category | Age | Attempts |
| General | 42 | 9 |
| OBC | 45 | 9 |
| SC/ST | 47 | No Limit |
Age and attempts for handicapped
Number of Attempts
The limit for the number of attempts according to the category is listed below.
Category
Number Of Attempts
Age Limit
General
6 attempts
32 years
OBC
9 attempts
35 years
SC/ST
No Limit
Up to 37 years
Physically Handicapped
General – 9 attempts
OBC – 9 attempts
SC/ST – No limit
–
Physical Requirements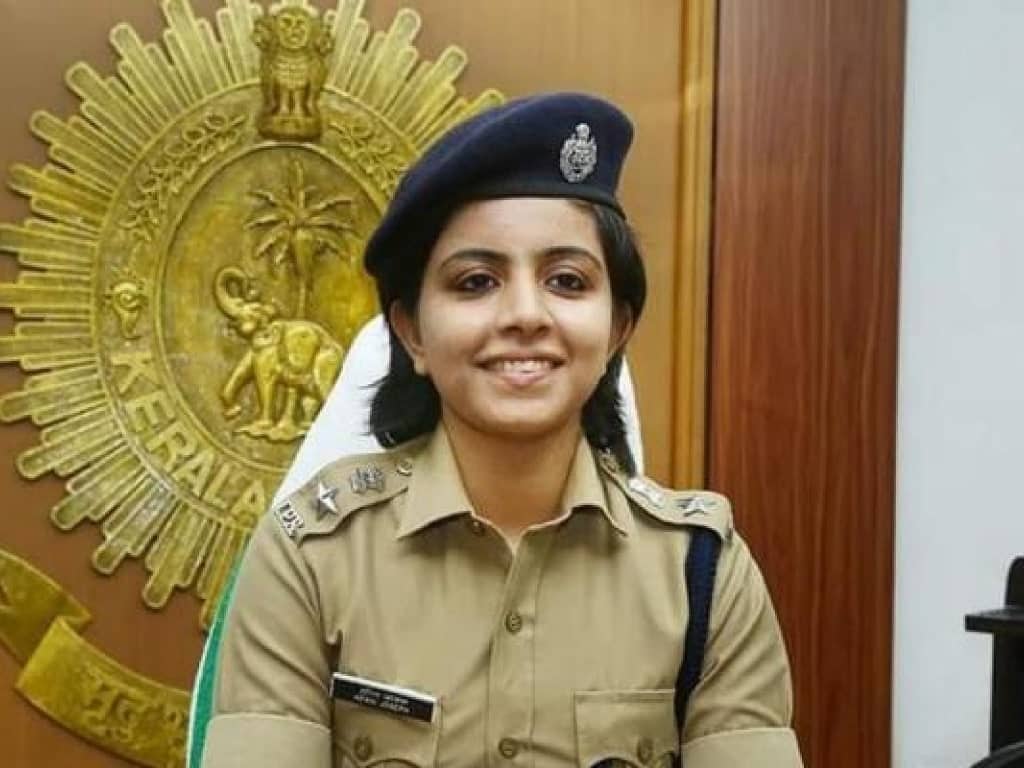 There is no physical or outdoor test to become an IPS Officer. But you need to qualify for the physical criteria. The physical criteria to become an IPS Officer are listed below.
With age criteria, educational qualification a candidate to become an IPS officer must also have physical requirements as follows.
Particulars
Height
Chest
Men
165cm(General Category)
60cm(Other)
84cm
(Expandable to 5cm)
Women
150cm(General Category)
145cm(Other)
79cm
(Expandable to 5cm)
There is relaxation is given for the candidates belonging to the ST category. It is as listed below.
| | |
| --- | --- |
| Particulars | Height |
| Men | 165 cms |
| Women | 150 cms |
Eye Vision Requirements
A person with a squint is disqualified
For better vision, the distance of the vision should be 6/6 or 6/9
Myopia should not be more than -4D
Hyper myopia should not be more than -4D
You are allowed to use lenses or spectacles
Near vision must be J1 and J2
High-grade vision is a must
Binocular vision is required
Stereoscopic Vision
Should not be suffering from night blindness
Requirement related to Ears
Good listening capacity. The candidate to become an IPS Officer should have a good listening capability.
Listening capacity 2000 to 4000 frequency hearing should not exceed 30 decibels
Speech Requirements
Stammering while speaking is not allowed
The speech should be loud clear and audible
Please note – Pregnant women are not allowed for medical tests.
Blood Pressure Requirements
With all other physical requirements, there are also BP requirements that a candidate has to fulfill to become an IPS Officer. The BP requirement is listed below.
For 23 years you must have High Blood Pressure of 123
For 24 years you must have High Blood Pressure of 124
For 25 years you must have High Blood Pressure of 122
For 28 years you must have High Blood Pressure of 124
For 30 years you must have High Blood Pressure of 125
For 32 years you must have High Blood Pressure of 126
For 34 years you must have High Blood Pressure of 127
IPS Branches
The IPS department is a huge one. Thus, it is divided into several branches. The various branches of the IPS department are as follows.
Central Bureau Of Investigation (CBI)
Criminal Investigation Department (CDI)
Intelligence Bureau (IB)
Research & Analysis Wing (RAW)
Armed Forces & many more
How to fill an IPS Exam Form
Step 1. Visit the official website of UPSC – www.upsc.gov.in
Step 2. Now, click on the online application for various examinations
Step 3. Go to service civil services examination-Preliminary Exam
Step 4. Start registering with IAS Part-1
Step 5. Fill in all your mandatory Personal Details
Step 6. Choose the examination center
Step 7. Upload your passport size Photograph, Signature, and Identity card
Step 8. Accept the Declaration by clicking on the button
Step 9. Once recheck the details
Step 10. Then click on Submit button
What is UPSC
UPSC Exam Overview
Exam
UPSC -CSE Exam
Authorized Body
Union Public Service Commission
Level
National
Exam Stages
1. Preliminary
2. Mains
3. Interview
Eligibility Criteria
Nationality – Indian

Age Limit – Between 21 to 32 years ( General Category)
Age limit for OBC – 35 Years
Age limit for ST/ST – 37 Years

Educational Qualification –
The candidate must have completed graduation in any field.
Number of Attempts
6 Attempts (General Category)
For OBC – 9
ST/SC – No limit
To become an IPS officer you need to qualify for the UPSC-CSE Exam. UPSC stands for Union Public Service and it is a Commission that conducts all Civil Service Exam like IAS Exam(Indian Administrative Service), IPS, IFS, etc. To crack the UPSC-CSE exam you have to go through three phases of the exam.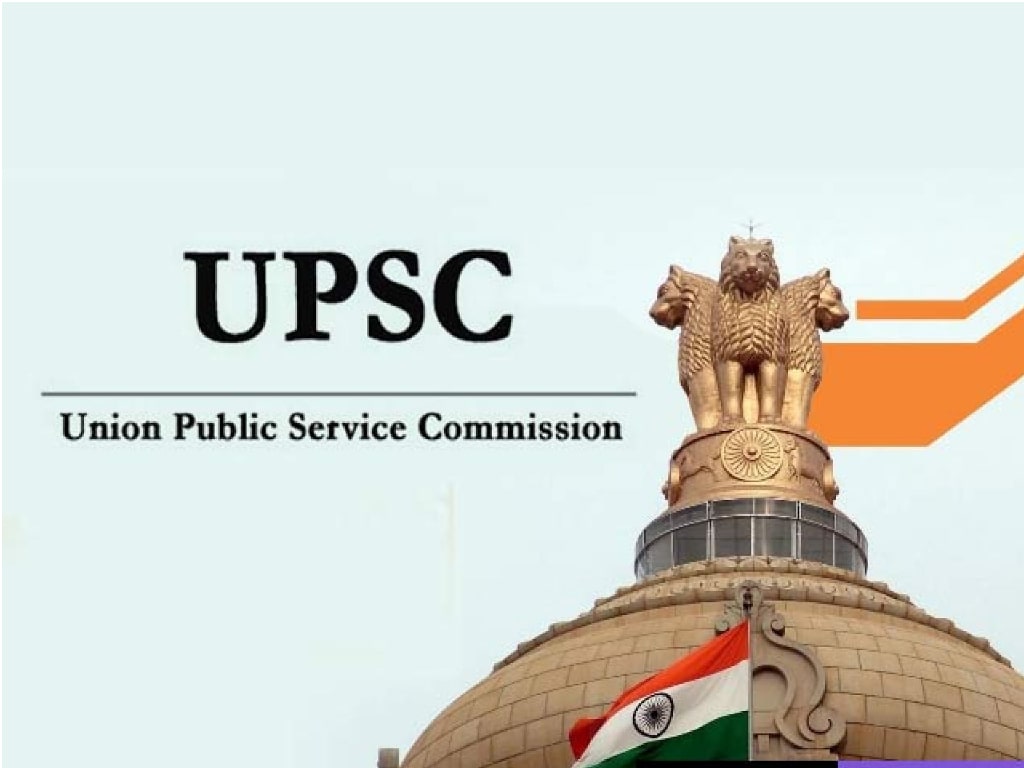 Preliminary exam
Mains exam
Interview process
Let us understand it in more detail.
1. Preliminary exam
The preliminary exam has 2 papers that are conducted. Each paper has 200 marks a total of 400 marks. The question paper is in two languages namely English and Hindi. The duration of the paper is 2 hours each paper.
This examination carries a negative marking of the one-third penalty. That is for each wrong answer there is a negative marking of 0.33 marks. This paper has objective-type questions which comprise multiple-choice questions.
Paper
Type
Number of
Questions
Marks
Negative
Marking
Duration
Paper 1
Objective
100
200
0.33
2 hours
Paper 2
Objective
80
200
0.33
2 hours
Syllabus for the Preliminary Exam
Paper 1
Indian History
General Science
Indian Politics
Current Events
General Issues
Indian Geography
World Geography
Social Development
Economic Development
Paper 2
Communicational Skills
Intrapersonal Skills
English Skills
English Comprehension
Language skill that is chosen by the candidate
Decision-making skills
Problem-solving ability
Mental Ability
Basic Numeracy
Paper 1-Current Affairs, Indian History & Politics
In this examination, you need to have very good general knowledge and good general studies of current events going on at the National and international levels. You need to read newspapers to gain General Knowledge.
It includes Indian History, General Science, Indian Politics,
Current Events, General Issues, Indian Geography, World Geography, social Development, Economic Development.
Paper 2-Civil Service Aptitude Test (CSAT)
This paper comprises competencies related to comprehension, interpersonal, and communication skills. Hereby, it also comprises of analytical ability, logical reasoning, and mental ability are also tested. Also, there are questions related to decision-making and problem-solving. It has questions related to English and English comprehension.
2. Mains Exam
After qualifying for the preliminary exam the candidates are eligible for the second round that is the mains exam. Generally, Mains Exams are conducted in the month of January. After the mains exam, the candidate will be liable for the process of the interview. Mains Exam has the descriptive type of questions.
Syllabus for Mains Exam
The total marks for this examination are 1750 marks.
Though the Mains exam consists of 9 papers, out of these 9 papers, only 7 papers will be taken for the merit ranking. For the remaining two papers the candidate should obtain the minimum marks as set by UPSC. This exam includes a total of 9 papers namely.
Paper
Syllabus
Marks
Duration
Essay
Essay on any topic
250
3 hours
General studies 1
Indian Heritage, Culture,
Geography
250
3 hours
General studies 2
Constitution, Governance,
Social Justice
250
3 hours
General studies 3
Technology, Environment,
Disaster Management
250
3 hours
General studies 4
Ethics, Integrity,
and Aptitude
250
3 hours
Optional subject 1
Any
250
3 hours
Optional subject 2
Any
250
3 hours
Paper 1
Indian Language
(Anyone of the language)
300
3 hours
Paper 2
English language
300
3 hours
Essay
To write an essay on any one topic. You can choose the option of your choice from the given options.
General Studies 1 – Indian Heritage & Culture
Indian Culture
Modern Indian History
History of the world
Society
Geography
Events, Forms, and Effects on Society
General Studies 2 – Indian Constitution & Indian Politics
The Constitution Of India
Amendment Procedure
The Political System
Central Government And Administration
The Electoral Process
Administrative Law
Central And State Government Privileges
Public Services
Social Welfare And Social Legislation
Control over Public Expenditure
General Studies 2 – Science & Technology
Energy
Computer and Information Technology
Biotechnology
Disaster Management
Nuclear Policy Of India
Space Technology
Environment
Security
Agriculture
Economy
General Studies 3 – Ethics & Human Interface
Ethics and Human Interface
Aptitude
Attitude
Integrity
Emotional Intelligence
Public Service Values And Ethics in Public Administration
Probity in Governance
Optional Subjects
There are 2 Papers on Optional Subjects. The candidate is supposed to choose any 1 optional subject out of 48 total options. The 2 papers are combined and are of a total of 500 marks.
You need to be very careful while choosing your optional subject. You must know which optional subject will work best for you.
The candidates can choose their Optional Paper 1 & Paper 2 from the subjects listed below.
Law
Physics
Statistics
Philosophy
Zoology
Sociology
Public Administration
Political Science
Medical Science
Management
Mechanical Engineering
Civil Engineering
Electrical Engineering
Economics
History
Geography
Mathematics
Geology
Commerce
Agriculture
Animal Husbandry
Chemistry
Botany
Anthropology
English & Language Papers
The pattern of both papers is almost the same in nature. The English language is a compulsory language. Whereas, other languages can be chosen from a list of languages.
The pattern of the paper is as follows.
Essay– 100 Marks
Comprehension– 60 Marks
Precis Writing– 60 Marks
Translation from English- 20 Marks
Translation from Chosen Language– 20 Marks
Grammar– 40 Marks
Please Note: The candidate is free to choose his writing language as English, Hindi, or any other language listed in the Indian Constitution.
3. Interview Process
After cracking the Mains Exam you are qualified for the Interview Process. Approximately 400-450 candidates reach this round. When you qualify for the interview round you become IPS, Officer. During the review subject knowledge, personal skills, as well as Mental Ability, is tested. In the interview, only academics knowledge is not tested but the personality test is all about how much the candidate is alert and all aware of the events happing around.
After cracking the final round of interviews a candidate is qualified to become an IPS officer. The top rankers are admitted to Sardar Vallabh Bhai Patel academy as Probation officers. ere they are well trained and taught all the aspects to become an aspirant IPS officer. Then according to the requirements, they will be posted to the required positions.
Syllabus for Interview
This is basically a question and answers session.
This exam is 275 marks.
The interview is nothing but a Personality Test.
Even current affairs and General knowledge questions can be asked for an interview.
Books & Study Material
To crack the UPSC examination and become an IPS officer you need to have General Knowledge. For this, you need to keep on reading the newspaper. Hindu newspaper, Jagran Josh, Economic Times, and Indian Express is something I would suggest to enhance your general knowledge and current affairs.
Indian Polity For Civil Service Examination -Indian Polity by Laxmikanth
Indian Year Book
Indian Economy by Ramesh Singh
Oxford Geography Atlas
A Brief History of Modern India
Indian Art And Culture
Fundamentals of Geography(NCERT)
Concise History of Modern India by Sujata Menon
Facets of Indian Culture
The Constitution of India by P.M Bakshi
Indian Economy by Mishra and Puri
Also, Read
Role & Responsibilities
The role, responsibilities that an IPS officer discharges are listed as follows.
To maintain law and order
Prevent the crime
Investigation
Collection of intelligence reports
Prevent drugs supply
Boeder Patroling
Economic offenses
Curb corruption
Control natural calamities like flood etc
Enforcement of legislation
To defend environmental laws
Biodiversity
Coordination Central Armed Force
To coordinate and interact with Indian Revenue Services and Indian Army
Take responsibility on the border and safeguard the country
Work on terrorism
Economic offenses
Prevention of illegal activities
Ensuring VIP security and other safety measures
Disaster management
Look after the loss is operating in a proper way
To check vandalism
To co-operate with criminal investigation department intelligence bureau and other bodies
To look forward railway policy
Maintenance of public well-fare and serve them with dedication
IPS officer Job Prospects
The duty of an IPS officer is not bounded to any state or central level that he belongs to.
Job Prospects at State Level
At the state level, an IPS officer can start by becoming a deputy superintendent of police DSP
And, then get promotion and become DGP that is director-general of police
At the state level, IPS officer also please the role of SP that a superintendent of police
Inspector General Of Police
Job Prospects at National Level
On a national level can serve the nation by joining defense, civil, or any other organization
They also can join the Central bureau of investigation border security force
Intelligence bureau officer
Many other organizations work on the national level
IAS and IPS terms are different but they work with the same intention of law and order and keep on coordinating each other.
Salary of IPS officer
The main question which everyone thinks about when it comes to how to become an IPS Officer is- What is the salary of an IPS officer. Here is the salary distribution of IPS officers according to the level.
Salary of IPS officer-7th Pay Commission is as follows
IPS officer in State/Central Police Force
7 th Pay Commission Scale
Director of General Police
(Director of IB or CBI)
INR 2,25,000 pm
Directorate of General of Police
INR 2,05,400 pm
Inspector-General of Police
INR 1,44,000 pm
Deputy Inspector General of Police
INR 1,31,000 pm
Senior Superintendent Of Police
INR 78800 pm
Additional Superintendent Of Police
INR 67800 pm
Deputy Superintendent of Police
INR 56,100 pm
Also, Read
Conclusion
To conclude, this was all about How to become an IPS Officer in India. I have tried my best to explain all the details. If any more related queries get back to me by commenting in the comment box. I will get back to you with a solution.
If you have liked the article do not forget to share it with your friends! Sharing is caring.