UPSC Exam Details – Eligibility, Age, Syllabus
11 min read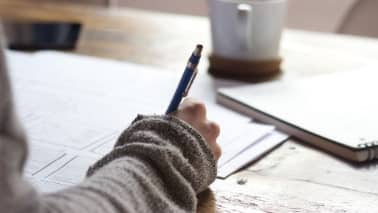 Are you looking for complete UPSC Exam details? Oh yes! Then you are in the right place. Here, you will get step-by-step guidance on how to prepare and crack the UPSC Exam(Civil Service Exam).
Are you a Patriotic Indian who wants to serve your country? That also with extra benefits of a prestigious, white-collar job. To become an IAS Officer and joining government service is your dream career. Then you need to read the article till the end.
This article is a complete package of information related to the UPSC Exam. It has all the UPSC Exam Details- Eligibility, Age Limit, Syllabus, and Preparation. So what are we waiting for? Let's get started.
What is UPSC
To become an Indian Administrative Service Officer(IAS) you need to crack the UPSC- Civil Service Exam(CSE). UPSC is the central agency of India that conducts the CSE exam for qualifying an IAS Officer.
UPSC is the All India Service Examination. After qualifying all 3 rounds of UPSC a person becomes an Indian Administrative Service Officer(IAS). The candidate can be an IAS at the National level, State Level, or District Level according to the posting.
After qualifying for this examination a candidate is also eligible to become an IPS officer after training. The main aim of Government officials is to serve the people of the country.
UPSC Exam Details
UPSC Examination is conducted in three stages namely- Preliminary Exam( CSAT Test) comprising of two papers which are objective type, Mains Exam which includes 9 papers which are subjective type. After qualifying the two phases you are eligible for the Interview Process.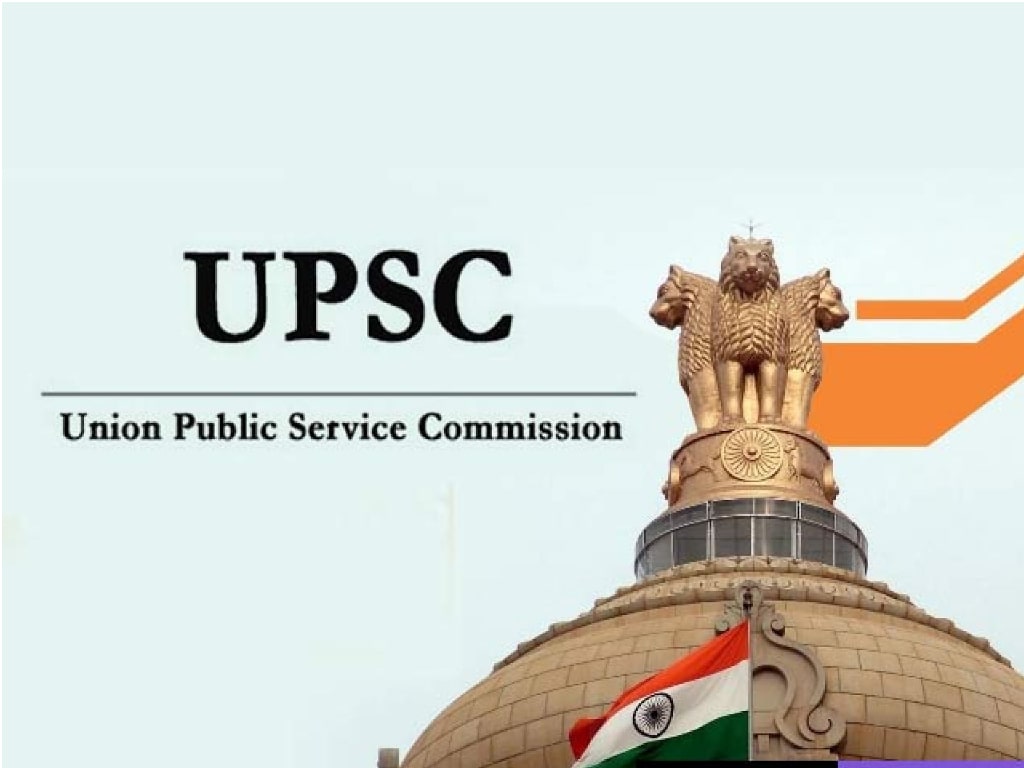 Full Form of UPSC
UPSC is a National Level Exam. UPSC stands for Union Service Public Commission which is a central agency that conducts IAS Exam(Indian Administrative Service). Also, it is a pen-paper-type examination.
The total number of attempts a person is liable to give for the UPSC-CSE Exam is 6 attempts for the General Category. The total number of vacancies after qualifying for this exam is approximately 800 and above. More than 8 lakhs candidates apply for this National Examination every year.
Online Application for the exam starts from February to March tentatively. Generally, UPSC conducts an exam once a year generally in the month of October. The result of the exam is declared in the month of November.
Eligibility Criteria
UPSC exam eligibility criteria like age criteria, educational qualification, number of attempts for a candidate to become an IAS Officer are as follows.
Age Limit
The minimum age to appear for UPSC- Civil Service Exam is at least 21 years. The age limit to become an IAS officer for the general category is 32 years for OBC is 35 years and SC/ST is 37 years respectively.
And maximum age limit as of 1st August 2020-
Category
Age
General Category
32 Years
OBC
35 Years
SC/ST
37 Years
Defense Service Personnel
35 Years
Ex-Servicemen
37 Years
Handicapped Person
42 Years
ECO's/SSCO's who have been
in Military Service for 5 years
37 Years
Educational Qualification
The basic qualification to appear for the IAS exam is graduation in any of the fields.
A candidate to appear for the UPSC-CSE exam should hold a degree from a recognized University.
Even the final year graduation students can apply for this examination.
The procedure is the same to be followed after graduation in any branch. Even for science students.
Even those candidates who have completed their education from distance education or through a correspondence education are eligible to apply for a post of IAS officer.
Candidates awaiting the results are also eligible for the Prelims Exam of the UPSC-CSE Exam. But for Mains Exam they have to produce proof of passing the exam.
Candidates with technical degrees are also eligible to apply for this post.
Also, a candidate with a professional qualification can apply for the exam.
A Medical student who has completed the degree but is undergoing an internship program is also eligible to apply for the post.
Candidates who have passed the ICAI, CWA, or ICSI Exam.
Number Of Attempts
The number of attempts as per the category is listed below.
Category
Number of Attempts
General Category
6 Attempts
OBC
9 Attempts
SC/ST
No limit till 37 years
General Category
(Handicapped)
9 Attempts
OBC
(Handicapped)
9 Attempts
SC/ST
(Handicapped)
No Limit
Number Of Vacancies
Approximately the total number of vacancies for IAS is 796. Out of these 796 vacancies, 24 vacancies are for a reserved class. And, approximately 39 vacancies are for disabled persons.
The number of vacancies reserved for IAS is listed below.
| | |
| --- | --- |
| Number Vacancies | Out of 796 |
| Reserved Vacancies | 24 |
| Blind Person | 3 |
| Deaf Person | 9 |
| Disable person | 8 |
| Multiple Disabilities | 4 |
How to fill UPSC Exam Form
Here is the information provided to fill the UPSC exam form.
Step 1. Visit the official website of UPSC – www.upsc.gov.in
Step 2. Now, click on the online application for various examinations
Step 3. Go to service civil services examination-Preliminary Exam
Step 4. Start registering with IAS Part-1
Step 5. Fill in all your mandatory Personal Details
Step 6. Choose the examination center
Step 7. Upload your passport size Photograph, Signature, and Identity card
Step 8. Accept the Declaration by clicking on the button
Step 9. Once recheck the details
Step 10. Then click on Submit button
Step 11. Keep this printout with you
UPSC Exam Pattern with Syllabus
Now it is time to move towards the exam pattern and syllabus of UPSC. The exam is conducted in 3 stages.
The process for the IAS exam conducted by UPSC is as follows.
Preliminary exam
Mains exam
Interview process
Let us understand all the 3 exams more in detail.
1. Preliminary exam
The preliminary exam has 2 papers that are conducted. Each paper has 200 marks a total of 400 marks. The question paper is in two languages namely English and Hindi. The duration of the paper is 2 hours each paper. This examination carries a negative marking of the one-third penalty. That is for each wrong answer there is a negative marking of 0.33 marks. This paper has objective-type questions which comprise multiple-choice questions.
Paper
Type
Number of
Questions
Marks
Negative
Marking
Duration
Paper 1
Objective
100
200
0.33
2 hours
Paper 2
Objective
80
200
0.33
2 hours
Syllabus for the Preliminary Exam
Paper 1
Indian History
General Science
Indian Politics
Current Events
General Issues
Indian Geography
World Geography
Social Development
Economic Development

Paper 2
Communicational Skills
Intrapersonal Skills
English Skills
English Comprehension
Language skill that is chosen by the candidate
Decision-making skills
Problem-solving ability
Mental Ability
Basic Numeracy

Paper 1 – Current affairs, Indian History and Politics
In this examination, you need to have very good general knowledge and good general studies of current events going on at the National and international levels. You need to read newspapers to gain general knowledge.
It includes the following subjects.
Indian history
General Science
Indian Politics
General Issues
Indian Geography
World Geography
Social Development
Economic Development
Polity And Governance
Environmental Ecology
Current Events
Paper 2 – Civil Service Aptitude Test(CSAT)
This paper comprises competencies related to comprehension, interpersonal, and communication skills.
Hereby, it also comprises the following subjects.
Analytical ability
Logical reasoning
General Mental ability
Questions related to decision making
Problem-solving
English
Language Skill
English comprehension
Interpersonal Skills including communications skills
Analytical Ability
Basic Numeracy
Step 2. Mains exam
After qualifying for the preliminary exam the candidates are eligible for the second round that is the mains exam. Generally, Mains Exams are conducted in the month of January. After the mains exam, the candidate will be liable for the process of the interview. Mains Exam has the descriptive type of questions.
Syllabus for Mains Exam
The total marks for this examination are 1750 marks. Though the Mains exam consists of 9 papers, out of these 9 papers, only 7 papers will be taken for the merit ranking. For the remaining two papers the candidate should obtain the minimum marks as set by UPSC. This exam includes a total of 9 papers namely as listed below.
Paper
Syllabus
Marks
Duration
Essay
Essay on any topic
250
3 hours
General studies 1
Indian Heritage, Culture,
Geography
250
3 hours
General studies 2
Constitution, Governance,
Social Justice
250
3 hours
General studies 3
Technology, Environment,
Disaster Management
250
3 hours
General studies 4
Ethics, Integrity,
and Aptitude
250
3 hours
Optional subject 1
Any
250
3 hours
Optional subject 2
Any
250
3 hours
Paper 1
Indian Language
(Anyone of the language)

300
3 hours
Paper 2
English language
300
3 hours
Essay
To write an essay on any one topic. You can choose the option of your choice from the given options.
General Studies 1 – Indian Heritage and Culture
Indian Culture
Modern Indian History
History of the world
Society
Geography
Events, Forms, and Effects on Society
General Studies 2 – Indian Constitution and Indian Politics
The Constitution Of India
Amendment Procedure
The Political System
Central Government And Administration
The Electoral Process
Administrative Law
Central And State Government Privileges
Public Services
Social Welfare And Social Legislation
Control over Public Expenditure
General Studies 3 – Science And Technology
Energy
Computer and Information Technology
Biotechnology
Disaster Management
Nuclear Policy Of India
Space Technology
Environment
Security
Agriculture
Economy
General Studies 4 – Ethics And Human Interface
Ethics and Human Interface
Aptitude
Attitude
Integrity
Emotional Intelligence
Public Service Values And Ethics in Public Administration
Probity in Governance
Optional Subjects
There are 2 Papers on Optional Subjects. The candidate is supposed to choose any 1 optional subject out of 48 total options. The 2 papers are combined and are of a total of 500 marks.
You need to be very careful while choosing your optional subject. You must know which optional subject will work best for you.
English And Language Papers
The pattern of both papers is almost the same in nature. The English language is a compulsory language. Whereas, other languages can be chosen from a list of languages.
The pattern of the paper is as follows.
Essay – 100 Marks
Comprehension – 60 Marks
Precis Writing – 60 Marks
Translation from English – 20 Marks
Translation from Chosen Language – 20 Marks
Grammar – 40 Marks
Please Note: The candidate is free to choose his writing language as English, Hindi, or any other language listed in the Indian Constitution.
Step 3. Interview
After cracking the Mains Exam you are qualified for the Interview Process. Approximately only 400-450 candidates reach this round.
When you qualify for the interview round you become IAS Officer. During the review subject knowledge, personal skills, as well as Mental Ability, is tested. After cracking the final round of interviews a candidate is qualified to become an IAS officer. He is given training and then posted according to the requirements.
IAS officers first posting instantly after training is a field assignment. In the interview, only academics knowledge is not tested but the personality test is all about how much the candidate is alert and all aware of the events happing around. The marking criteria for the Personal Interview Process are based on mental alertness, logical reasoning ability, clear exposure, proper judgment, and intellectual ability.
The Board judges the candidates on various parameters including mental and social traits. The main purpose of the interview purpose is to judge the candidate's suitability for the civil service position and capability to take responsibility.
Syllabus for Interview
This is basically a question and answers session
This exam is of 275 marks.
The interview is nothing but a Personality Test.
Even current affairs and General knowledge questions can be asked for an interview.
Books & Study Material
To crack the UPSC examination you need to have General Knowledge. For this, you need to keep on reading the newspaper. Hindu Newspaper, Jagran Josh, Economic Times, and Indian Express are something I would suggest to enhance your general knowledge and current affairs.
Other lists of books that I would suggest are as follows.
Indian Polity For Civil Service Examination -Indian Polity by Laxmikanth
Indian Year Book
Indian Economy by Ramesh Singh
Oxford Geography Atlas
A Brief History of Modern India
Indian Art And Culture
Fundamentals of Geography(NCERT)
Concise History of Modern India by Sujata Menon
Facets of Indian Culture
The Constitution of India by P.M Bakshi
Indian Economy by Mishra and Puri
Role & Responsibilities After Qualifying UPSC Exam
The functions of an IAS officer differ according to the position is appointed for and also differ at the District, State, and National levels. The various role and responsibilities after UPSC are listed below.
1. At National level
Framing various important policies
Advising ministers
Maintenance of law and order
Implementation of policies
Collection of revenues
Supervision of expenditures
Supervision of disbursement of funds
Taking important decisions and framing policies at Central Level
At a Central level, an IAS officer is a vital role in the implementations of policies related to finance commerce
A person who was appointed as a Central Secretariat is responsible to take all the important decisions and implement the policies at the level of Central Government
2. At State Level
Proper implementations of the policies that are framed depending on the seriousness of the situation
Taking important decisions and framing policies at State Level
An IAS officer may also be appointed as a State Secretariat or Heads of Departments of Public Sector Undertaking
A person appointed as a State Secretariat has an important role and responsibility of making important decisions in the government processes
A person appointed in Public Sector Undertakings is responsible for taking the important decisions in the management of various public sector undertakings power stations
3. At District Level
A sub-divisional magistrate is responsible for the maintenance of law and order administration and the development of the division
Taking important decisions and framing policies at District Level
District level functions include all the functions related to the collector or deputy commissioner or district magistrate.
At the district level, an IAS officer is connected with various functions like district affairs, collection of revenues, implementation of policies, and other functions as follows-
To look forward to the administration of the district in a very proper way is the responsibility of a district magistrate
Maintenance of law and order in the district
DM also supervisors the police and is responsible to conduct magisterial inquiries
Plays a vital role in disaster management and crisis management in case of any crisis
To look forward tax revenue maintenance of the district
He also supervisors activities of magistrates
Also, he is responsible to take all the necessary actions which can prevent the crime within the district. The public safety of the district and its protection is his responsibility
UPSC Qualified Official's Salary
The basic salary after qualifying for the UPSC-CSE Exam starts from INR 56,100 and can reach INR 2,50,000 for Cabinet Secretary. TA, DA, and HRA are extra with the basic pay. The basic pay according to the post is as follows-
Post
Basic Pay
( INR)
ASP/SDM/Assistant Commissioner
56,100
ADM/Under Secretary/Deputy Secretary
67,700
DM/Joint Secretary/Deputy Secretary
78,800
DM/Special Commissioner/Director
1,18,500
Divisional Commissioner/Commissioner
cum Secretary/Joint Secretary
1,44,200
Divisional Commissioner/PrincipalSecretary/
Joint Secretary
1,82,200
Additional Secretary
2,05,400
Chief Secretary
2,25,000
Cabinet Secretary
2,50,000
Job Prospectus at Different Levels
Let us now have a look at the Job Prospectus at the National, State, and District level after qualifying UPSC exam. They are as listed below.
1. National level
A person after qualifying UPSC-CSE Exam can work with the autonomous organizations
Public sector undertakings
United Nations organizations
International organizations
At the Central level to frame decisions and implement them
Central Secretariat
2. State Level
State secretariat
Heads Of Department
Public Sector Undertaking
3. Disctrict Level
Deputy Commissioner
A sub-divisional magistrate
Tips for UPSC Preparation
1. Early Preparation
UPSC is one of the toughest competitive exams. It is not going to be an easy task to crack it. Simultaneously many candidates also apply for vacancies. So if you want to come out with flying colors in this competitive exam you should start your preparation early.
Last moment studies are not at all going to help you. Start your UPSE-CSE Exam Preparation after the 12th itself. You will get the total span of the graduation period to prepare for the examination.
2. Attention on all the subjects
Give overall attention to all the subjects. Focus more on the subject which you find difficult. Also, pay more attention to the technical subjects.
3. Solve all your doubts
Try solving all your doubts at that particular time only. Do not proceed further by keeping a doubt. Get a solution to your doubts and issues.
4. Constant Reading
If you want to crack MPSC Exam it is mandatory for you to develop a reading habit. Read more newspapers. Surely, this will enhance your General Knowledge and Current Affairs.
5. Time Management
Proper time management and scheduled time table is a perfect key solution to crack this examination. Balance time management with all the subjects and distribute the time evenly.
6. Smart Study with proper guidance
The prior most step before starting the preparation is to understand the examination pattern and syllabus. Study accordingly is a smart study.
7.Previous Year UPSC Paper Solving
After the preparation revision is a must. Yes, I do agree but with revision previous year paper solving is also a must. You will understand the paper pattern and will be used to and prepared for the examination.
UPSC Previous Year Question Paper-Click Here
UPSC Topper Interview
UPSC Topper Dr.Jitendra Agrawal's interview questions. He ranked UPSC-128 Rank in 2019. Read his detailed information.
Conclusion
To sum up, this was complete UPSC Exam details. Hope you now have all the necessary information related to UPSC Examination. This UPSC Exam step-by-step guide will surely help you crack the examination.
If any more doubts related to the UPSC Exam details reach us by commenting to us. We will surely get back to you by solving all your doubts!!
Sharing is caring!