What is MPSC Exam? There are many parents who dream of their kids joining secured Government Service. Also, there are goal-oriented students who want to achieve their goal of becoming a First Class Government Officer.
Wow!! such a nice passion. But then what is coming in your way to achieving your goal. Is it a step to achieve a goal? Are you looking for relevant information about MPSC Exam? Then, yes your search is over with this article.
Ready with your goal of government service, ready to work hard, and with a dedication to crack MPSC. There is one more add on with all this list. And it is proper guidance. So here is a step-by-step guide on what is MPSC Exam and tips to crack it.
What is MPSC
MPSC is a State Level Exam. This exam is for the students who have a dream to become an aspirant Government Service Provider in a State. It is one of the best competitive exams.
The MPSC exam is conducted and managed by the Maharashtra Public Service Commission. As UPSC is a National Level exam, similarly MPSC is State Level Exam.
MPSC is also a body that also takes other examinations related to engineering services, agricultural services, judicial services, and class III exams. If you want to choose any of the options you need to go through the MPSC State Service Exam Syllabus and Preparation.
What is MPSC Exam-Eligibility, Syllabus & Preparation
The MPSC Exam or State Service Exam is conducted to recruit the Government Officials in Maharashtra State Administration. Group A and Group B both the officer have to qualify for this exam. The Pattern and Syllabus of this exam are somewhat based on the UPSC-CSE Exam conducted for IAS Officer.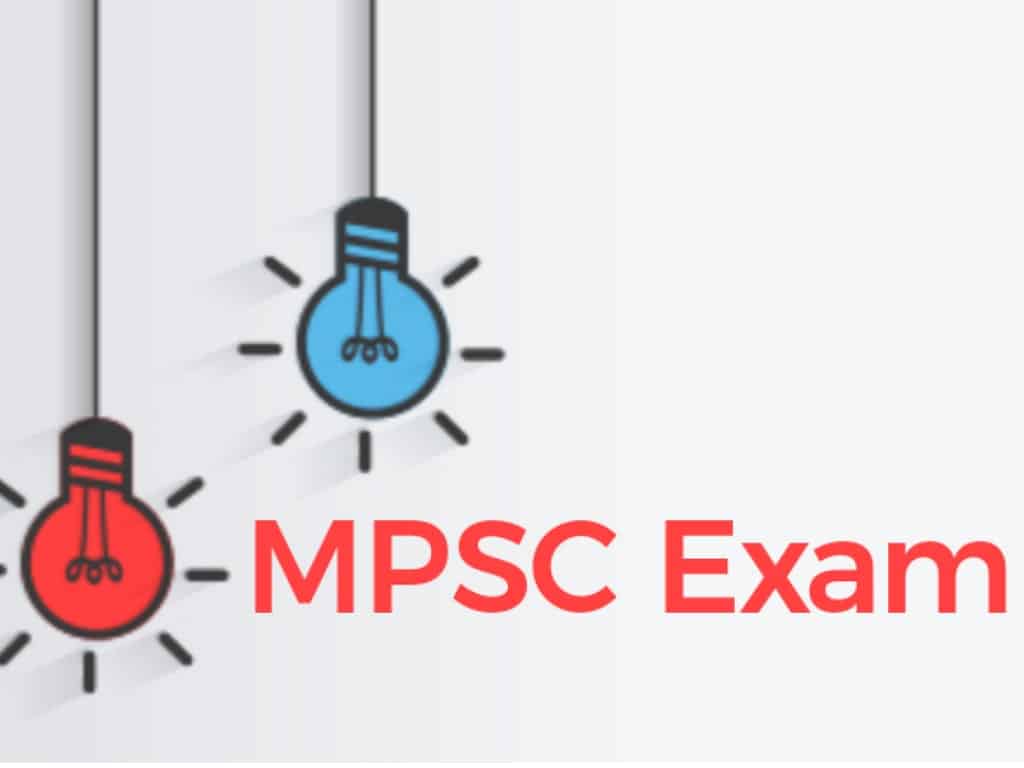 MPSC Full Form
MPSC stands for Maharashtra public service commission. It is a State Level service examination which is also known as the MPSC Rajyaseva Exam. To throw more light this examination is undertaken to recruit government officials in the State Administration.
The MPSC is also known as the State Service Exam conducted by Maharashtra Public Service Commission with an aim to recruit Group A and Group B government officials in the State Administration. The exam pattern and syllabus of the MPSC exam resemble the UPSC-CSE Exam.
Eligibility Criteria
The MPSC sets Eligibility criteria for the age limit, educational qualification, and physical fitness. Details of the same are as follows
Nationality
The candidate with the below Nationlaity is eligible for MPSC Exam-
The candidate should be the citizen of India
And should also be domiciled in the State of Maharashtra as well
Age Limit
The age limit for the MPSC exam as on April 2020-
Minimum age-At least 19 years
Maximum age-38 years (General Category)
There is some relaxation in age criteria as per the category. The details for the same is as follows-
Category
Maximum Age Limit
General Category
38 Years
Backward Class
43 Years
Ex-servicemen
(General Category)
43 Years
Ex-servicemen
(Backward Class)
48 Years
Players
(General and Backward Class)
43 Years
Disabled Candidate
45 Years
MPSC Educational Criteria
Bachelor's degree from any of the recognized University or any related equivalent qualification
Knowledge of Marathi languages is a must to apply for MPSC Exam.
Even the final year graduation students can apply for this examination.
The procedure is the same to be followed after graduation in any branch. Even for science students.
Even those candidates who have completed their education from distance education or through a correspondence education are eligible to apply for MPSC Exam.
Candidates awaiting for the results are also eligible for the Prelims Exam of the MPSC. But for Mains Exam they have to produce the proof of passing the exam.
Candidates with technical degrees are also eligible to apply for this post.
Also, a candidate with a professional qualification can apply for the exam.
A Medical student who has completed the degree but is undergoing an internship program is also eligible to apply for the exam.
Candidates who have passed the ICAI, CWA, or ICSI Exam.
MPSC Physical Fitness Criteria
The posts like SP or related designations need to have some specified physical eligibility criteria-
Height for DYSP –
| | |
| --- | --- |
| Candidate | Height |
| Male | 165 cm |
| Female | 157 cm |
Number Of Attempts
There is no limit for the number of attempts in the MPSC Exam. The candidate is eligible to give the MPSC Exam as many times as he/she is willing to.
Role And Responsibility of An MPSC Officer
The role and responsibilities of an MPSC Qualified Government Official differ according to the position he/she holds. It differs for Class I and Class II officers. Hereby, let us look after some of the role and responsibility in state administration according to the position-
1. Deputy Collector
Deputy Collector plays a vital role in state administration
Maintain law and order in the division
To collect the land revenue
Disaster Management
Issuing Certificates
To conduct fair elections
Public Grievance Handling in the sub-division
Maintain law and order in subdivision
Look after Public Relations
Investigation
Prevention of the crime
Detection of crime
Police Administration
Documentation Signing
3. Tehsildar & Naib Tehsildar
Revenue Administration
Collection of land revenue
Maintenance Of Revenue Accounts
Revision of land revenue
To report sub-divisional officer
To supervise land records
4. Assistant Commissioner of Sales Tax(ASC)
Maintain individual files for the ward
Compliance Check
Look forward if the files are not misplaced
Provide clarification to inspection teams
5. Cooperative Society Deputy Registrar
Registration of cooperative housing society
Accept resignation by society member if any and look into it
Disburse loans from one society to another
Ensure if cooperative society laws are properly followed
6. Block Development Officer(BDO)
Plans that are approved by the higher authorities are executed properly.
Signs contract on behalf of Panchayat
Authenticates all the documents on behalf of panchayat
Coordinate all the activities
Lead the block staff
Salary of MPSC Qualified Officials
The salary of an MPSC Qualified Officials differ in accordance with the position that he/she holds. The salary bar is in between RS. 38,600/- to RS. 1,22,800/- per month. Lets us understand it more in detail-
Class I Officers
Position
Salary
Deputy Director
Rs. 67,700-2,08,700
(Includes inflation and
other allowances)
Deputy Collector
Rs. 56,100-1,77,500
(Includes inflation and
other allowances)
Deputy Superintendent
of Police(DySP)
Rs. 56,100-1,77,500
(Includes inflation and
other allowances)
Assistant Commissioner
of Sales Tax(ASC)
Rs. 56,100-1,77,500
(Includes inflation and
other allowances)
Cooperative Society
Deputy Registrar
Rs. 56,100-1,77,500
(Includes inflation and
other allowances)
Block Development
Officer(BDO)
Rs. 56,100-1,77,500
(Includes inflation and
other allowances)
Chief Officer
Rs. 56,100-1,77,500
(Includes inflation and
other allowances)
Education Officier
Rs. 56,100-1,77,500
(Includes inflation and
other allowances)
Tehsildar
Rs. 55,100-1,75,500
(Includes inflation and
other allowances)
Class II Officer
Position
Salary
Mantralaya
Rs. 47,600-1,51,100
(Includes inflation and
other allowances)
Assistant Regional
Transport Officer
Rs. 44,900-1,42,400
(Includes inflation and
other allowances)
Accounting Officer
Rs. 44,900-1,42,400
(Includes inflation and
other allowances)
Block Development
Officer(BDO)
Rs. 41,800-1,32,300
(Includes inflation and
other allowances)
Assistant Project
Officer
Rs. 41,800-1,32,300
(Includes inflation and
other allowances)
Naib Tehsildar
Rs. 38,600-1,22,800
(Includes inflation and
other allowances)
MPSC Job Prospects
Class I Officers
Deputy Collector
Deputy Superintendent of Police(DySP)
Assistant Commissioner of Sales Tax(ASC)
Tehsildar
Cooperative Society Deputy Registrar
Deputy Chief Executive Officer
Block Development Officer(BDO)
Class II Officer
Mantralaya Officer
Deputy Superintendent of State Excise Department
Naib Tehsildar
Taluka Inspector of Land Records
Assistant Regional Transport Officer
Chief Officer of Nagar Palika/Nagar Parishad
Block Development Officer(BDO)-B
Accounting Officer(Finance, Audit, and Accounts Service)
How to fill MPSC Exam Form
The application for the MPSC exam is in 2 parts- User Registration and Profile Creation. The fees for the application of the MPSC Exam are RS.524/-for General and Rs.324/- for OBC/SC/ST respectively.
Step 1: Visit the official website of MPSC- mahampsc.mahaonline.gov.in
Step 2: Press enter to open the MPSC online application.
Step 3: Now click on the New User Registration Button. The page is in the Marathi language, for your convenience you can translate it into the English language using google translator.
Step 4: Fill all the required and mandatory information
Step 5: After that click on the Create User button
Step 6: Fill your personal details. Click on the 'create user' link to create a profile. A unique username and password are sent to the registered mobile number. Hit the login button.
Step 7: Now click on the 'profile creation' link. Fill up the necessary and mandatory details. Choose the examination center. Enter the save button before proceeding.
Step 8: Upload your passport size photograph, signature, and identity card
Step 9: Candidates have to login again to fill the MPSC form. Accept the declaration by clicking on it
Step 10: Re-check the details
Step 11: Click on the Submit button
Step 12: Keep the print out safe with you. Click on my account to pay the application fees for examination. The mode of payment should duly be chosen by the candidate according to his/her preference.
MPSC Exam Pattern & Syllabus
Online Application for the MPSC exam starts from December tentatively. Admit cards for the exam are released in the month of August. Generally, the MPSC Prelims Exam is conducted in September. The exam is taken in three stages- Preliminary Exam, Mains Exam and Interview, and then the final posting is done after the training.
The exam pattern that is followed for the MPSC Exam is as follows.
Preliminary exam
Mains exam
Interview process
Let us, understand all the three phases of exams more in details.
1. Preliminary exam
The preliminary exam has 2 compulsory objective types of papers. Each paper has 200 marks a total of 400 marks.
Marks of both the papers will be considered for the Mains Exam. The duration of the paper is 2 hours each paper. The question paper is in 2 languages that are English and Marathi respectively. This examination carries a negative marking of the one-third penalty. That is for each wrong answer there is a negative marking of 0.33 marks. There will be no negative marking for the questions not attempted.
The decision making questions in Paper 2 does not carry negative marking though it is incorrectly answered. This paper has objective type questions which comprise of multiple-choice questions. The marking criteria for the Personal Interview Process are based on mental alertness, logical reasoning ability, clear exposure, proper judgment, and intellectual ability.
The Board judges the candidates on various parameters including mental and social traits. The main purpose of the interview's purpose is to judge the candidate's suitability for the civil service position and capability to take responsibility.
Paper
Number of
Questions
Marks
Paper 1
100
200
Paper 2
80
200
Syllabus for the Preliminary Exam
Paper 1
Indian History
General Science
Indian Politics
Current Events
General Issues
Indian Geography
World Geography
Social Development
Economic Development

Paper 2
Communicational Skills
Intrapersonal Skills
English Skills
English Comprehension
Language skill chosen by the candidate
Decision-making skills
Problem-solving ability
Mental Ability
Basic Numeracy

Paper 1-Current affairs, Indian History and Politics
In this examination, you need to have very good general knowledge and good general studies of current events going on at the National and international levels. You need to read newspapers to gain general knowledge.
It comprises of
Indian history
General Science
Indian Politics
General Issues
Indian Geography
World Geography
Social Development
Economic Development
Polity And Governance
Environmental Ecology
Current Events
Paper 2-Civil Service Aptitude Test(CSAT)
This paper comprises competencies related to comprehension, interpersonal, and communication skills.
Hereby, it also comprises of
Analytical ability
Logical reasoning
General Mental ability
Questions related to decision making
Problem-solving
English
Language Skill
English comprehension
Interpersonal Skills including communications skills
Analytical Ability
Basic Numeracy
2. Mains exam
After qualifying for the preliminary exam the candidates are eligible for the second round that is the mains exam. Generally, Mains Exams are conducted in the month of January. After the mains exam, the candidate will be liable for the process of the interview. The Mains Exam Essay/Translation is only the descriptive type of paper. Other papers are the objective type which consists of MCQs.
Syllabus for Mains Exam
This exam includes a total of 9 papers namely
Paper
Syllabus
Marks
Essay/Translation
(Marathi/English)
Essay on any topic
100
(3 hrs)
Language
(Marathi/English)
Grammar/
Comprehension
100
(1 hr)
General studies 1
Indian Heritage, Culture,
Geography
100
(2 hrs)
General studies 2
Constitution, Governance
Social Justice
150
(2 hrs)
General studies 3
Technology, Environment,
Disaster Management
150
(2 hrs)
General studies 4
Ethics, Integrity,
and Aptitude
150
(2 hrs)
Point to be Noted
The objective types of papers consist of negative marking.
The candidate is mandatory to attempt all the papers to qualify for the next round.
The prelims exam is a qualifying exam as well as scoring.
Paper 1- Essay Writing
Marathi(50 Marks)
To write an essay on any one topic. You can choose the option of your choice from the given options. The essay should be about 400 words.
Translation & Precis Writing
English(50 Marks)
To write an essay on any one topic. You can choose the option of your choice from the given options. The essay should be about 400 words.
Translation & Precis Writing
Paper 2- Grammar & Comprehension
Marathi(50 Marks)
Grammar- Idioms, Phrases, Punctuation, Word Correction, etc
Comprehension
English(50 Marks)
Grammar- Idioms, Phrases, Punctuation, Word Correction, etc
Comprehension
2. General Studies 1-(History & Geography)
Indian Culture
Modern Indian History
History of the world
India After Independence
Society
Social Reforms of Maharashtra
Cultural Heritage Of Maharashtra
Physical Geography
Economic Geography of Maharashtra
Environmental Geography
Events, Forms, and Effects on Society
Agriculture- Climate, Soil, Water Management
3. General Studies 2-Indian Constitution and Indian Politics
The Constitution Of India
Amendment Procedure
The Political System
State Government And Administration
District Administration
The Electoral Process
Administrative Law
Rural & Urban Government
Educational System
Media
Public Services
Control Over Public Expenditure
4. General Studies 3- (Human Resource Development & Human Rights)
Human Resource Development in India
Vocational Educational
Education
Health
Human Rights
Child Development
Women Development
Youth Development
Labour Welfare
Consumer Protection
Values and Ethics
4. General Studies 4-(Economy & Planning)
Indian Economy
Co-operation
Industry
Economic reforms
Economy of Maharashtra
International Trade
Employment
Macro Economics
Public Finance
International Economics
Indian Industry and Infrastructure
Energy
Computer and Information Technology
Biotechnology
Disaster Management
Nuclear Policy Of India
Space Technology
Environment
Security
Agriculture
Economy
3. Interview
After cracking the Mains Exam candidates are qualified for the Interview Process.
Candidates are interviewed by a board which is appointed by MPSC.
When you qualify the interview round you become you are able to join the State Administration.
During the review subject knowledge, personal skills, as well as Mental Ability, is tested.
Syllabus for Interview
This is basically a question and answers session
This exam is of 275 marks.
The interview is nothing but a Personality Test.
Even current affairs and General knowledge questions can be asked for an interview.
MPSC Books
To crack the MPSC examination you need to have General Knowledge. For this, you need to keep on reading the newspaper. Hindu newspaper, Jagran Josh, Economic Times, and Indian Express is something I would suggest to enhance your general knowledge and current affairs.
Other lists of books that I would suggest are as follows
Indian Polity For Civil Service Examination -Indian Polity by Laxmikanth
Indian Year Book
Indian Economy by Ramesh Singh
Oxford Geography Atlas
A Brief History of Modern India
Indian Art And Culture
Fundamentals of Geography(NCERT)
Concise History of Modern India by Sujata Menon
Facets of Indian Culture
The Constitution of India by P.M Bakshi
Indian Economy by Mishra and Puri
MPSC Post and Vacancies
The total number of vacancies after qualifying this exam is approximately 200 and above. More than 2 lakhs candidates apply for this State Level Examination every year.
| | |
| --- | --- |
| Post | Vacancies |
| Deputy Chief Executive Officer | 7 |
| Assistant State Tax Commissioner | 10 |
| Assistant Commissioner | 1 |
| Deputy Education Officer | 25 |
| Class Officer | 25 |
| Deputy superintendent State Excise Fee | 6 |
| Deputy Superintendent of Land Record | 6 |
| Nayab Tehsildar | 73 |
| Other | 47-50 |
| Total | 200 & Above |
MPSC Exam Preparation Tips
1. Early Preparation
MPSC is one of the toughest competitive exams. It is not going to be an easy task to crack it. Simultaneously many candidates also apply for vacancies. So if you want to come out with flying colors in this competitive exam you should start your preparation early.
Last moment studies are not at all going to help you. Start your MPSE Exam Preparation after the 12th itself. You will get the total span of the graduation period to prepare the examination.
2. Attention on all the subjects
Give overall attention to all the subjects. Focus more on the subject which you find difficult. Also, pay more attention to the technical subjects.
3. Solve all your doubts
Try solving all your doubts at that particular time only. Do not proceed further by keeping a doubt. Get a solution to your doubts and issues.
4. Constant Reading
If you want to crack MPSC Exam it is mandatory for you to develop a reading habit. Read more of newspapers. Surely, this will enhance your General Knowledge and Current Affairs.
5. Time Management
Proper time management and scheduled time table is a perfect key solution to crack this examination. Balance time management with all the subjects and distribute the time evenly.
6. Smart Study with proper guidance
The prior most step before starting the preparation is to understand the examination pattern and syllabus. Study accordingly-is a smart study.
7.Previous Year MPSC Paper Solving
After the preparation revision is a must. Yes, I do agree but with revision previous year paper solving is also a must. You will understand the paper pattern and will be used to and prepared for the examination.
Go through- All Previous Years MPSC Question Papers
Difference between MPSC and UPSC Exam
MPSC Exam
UPSC Exam
MPSC stands for
Maharashtra Public Service
Commission
UPSC stands for
Union Public Service
Commission
MPSC is a State Level Exam
UPSC is a National Level
Exam
MPSC is restricted to the State
of Maharashtra only
UPSC is for whole country
Candidates from Maharashtra
state can apply.
Candidates from all over
India can apply
Recruitment for State
Administration
Recruitment for central
administration
Officers who crack MPSC are
selected as deputy collector, DySP
Officers who crack UPSC are
selected as Collector, SP
Final Thoughts
To conclude, this was all about what is MPSC Exam. Hope all your searches regarding the MPSC article are over here. We have tried to cover all the important points and relevant information regarding the MPSC Exam.
If any more doubts feel free to ask in the comment section. Surely, I will get back to you with a crystal clear solution.
If you have liked the article do not forget to share it with your friends!! Sharing is Caring!!!