PMP Training: What Are The Roles And Responsibilities Of Project Manager In Project Training?
4 min read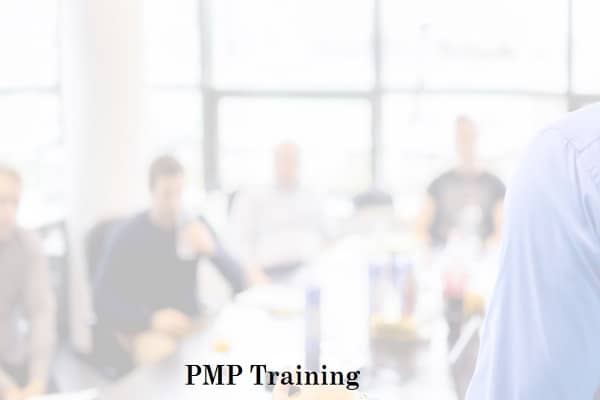 Successful project completion depends on the decisions made by the project manager, who is responsible for everything from forming the project team to executing the project's tasks. Project managers are responsible for, well, managing projects. They are also in charge of running the project on a daily basis. Let's examine the project manager's job description in greater detail below.
The project manager must be able to handle all aspects of the project, including its scope, schedule, finances, risk, quality, and resources, on a daily basis. PMP training is the first thing that you should take seriously to handle the responsibilities as a project manager.
Project managers are responsible for completing tasks within a set time frame and financial constraint.
Which abilities do I need?
The Role of the Project Manager –
The project manager's duties and responsibilities may change from one endeavor to the next. It all depends on the company's size and the nature of its business. The following, however, are some of the most universal duties of a project manager:
Maintain a 100% on-time and on-budget completion rate for all projects.
Initiated the project and oversaw its technical feasibility and planning.
Develop a methodical plan to keep tabs on the project's progress.
Maintaining on-time project completion requires constant communication with all involved parties, both internal and external.
Don't cut ties with your clients or other important contacts.
You can monitor the development of your project using appropriate project management software.
Doing a risk management study is one way to lessen danger on a project.
Recent developments in project management have spread across many sectors. Connecting upper management with the people responsible for carrying out the project is an essential responsibility. They need to ensure the project goes smoothly and is completed on schedule. They need to update higher-ups on the project's status regularly.
Preparing the necessary steps and assets
Planning the project's start to finish is a project manager's first and foremost duty. A project manager is responsible for outlining the project's parameters and identifying the steps and materials necessary to bring it to fruition.
Make sure your stakeholders are happy
One of the primary responsibilities of project managers is to ensure that their clients are kept in the loop and involved in the process as much as is feasible. The project manager is also responsible for client communication and coordination. In order to complete data documentation and task allocation, project stakeholders and clients must actively participate in requirements negotiation.
Address problems as they arise
Issues arise in the course of any project and need to be fixed. It is in the best interest of project managers to anticipate and avoid any potential snags, as they are the first people clients and team members turn to when something goes wrong. Keeping a project under control calls for flexibility and resourcefulness.
Controlling Risks
One of a project manager's primary duties is to ensure that the project's risks are monitored and reduced to an acceptable level. A project manager's duties include finding, assessing, keeping tabs on, and dealing with any and all threats to the project's success. You can learn these skills during the PMP training. So, why don't advance it before anyone else? Here is everything to know about PMP Certification.
Setting Goals and Driving Teamwork
Instead of bogging down the team with complicated spreadsheets, whiteboards, and lengthy checklists, a good project manager should lay out clear and straightforward plans that allow the team to work efficiently without any impediments to their performance.
Assigning tasks to groups
A project manager's job is made more difficult when the project is large and complex because of the need to allocate workers to their proper roles. The managers of the project must, however, first evaluate the capabilities of each team member. This will help the project manager assign tasks to team members based on their abilities.
Manage your time effectively
The project's outcome is dependent on how well deadlines are met. A good project manager is one who keeps the team apprised of their progress and works to meet all deadlines. A project manager's job is to ensure that everyone on the team works well together. Within the allotted time frame, the project's defined tasks are completed successfully.
Estimating costs and making a budget plan
A competent project manager must monitor spending to ensure that the project stays within its allotted budget. Even if a project is completed on time and to the client's satisfaction. If the costs significantly exceeded the initial estimates, the project will be deemed a failure. A project manager must therefore constantly assess the budget and plan ahead to prevent cost overruns.
24 hours monitoring
A project manager's main duties include taking care of and keeping tabs on the project's progress. The majority of a project manager's time is spent checking in on whether or not the project is making progress toward its goals and within its allotted time frame. With the help of PMP training, you can pass PMP exam in first attempt.