Best IT Courses in India – 2022 Overview
10 min read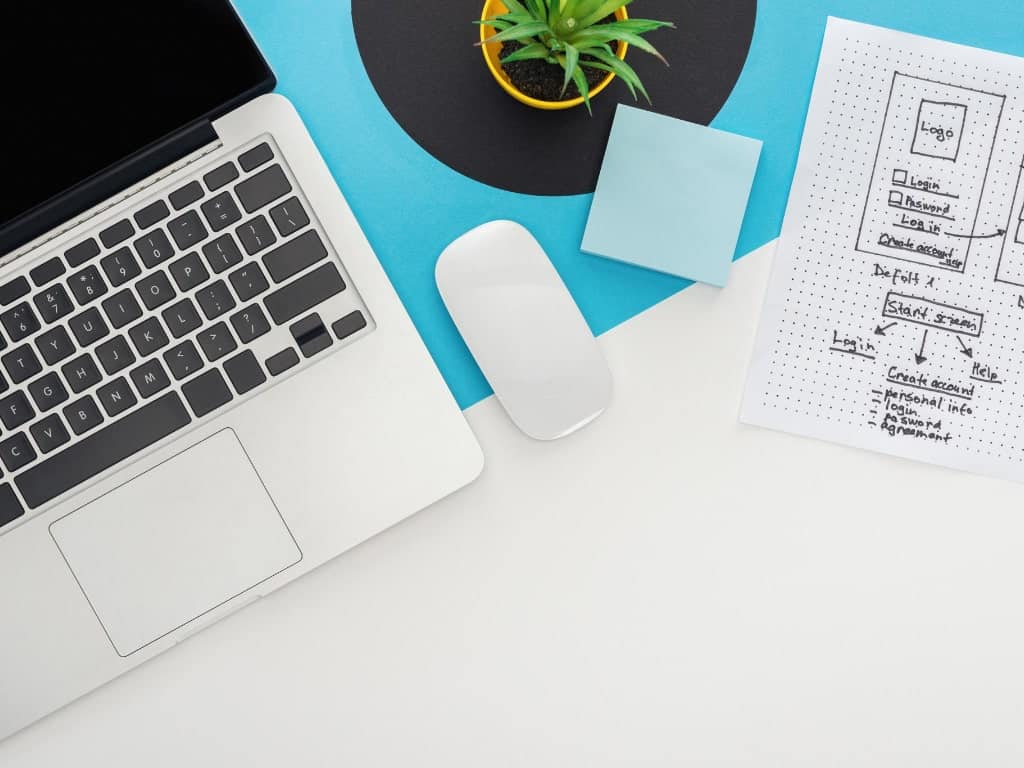 Are you the one looking for the best IT courses in India? Then, here you are at the right place. In this article, I have listed several IT options to perceive. You can choose any from the various IT Courses according to your choice & interest.
Today we are living in the world of technology. And IT Industry is blooming than any other industry. All the courses in the IT Industry are trending and gaining more & more scope. In terms of money also IT Industry is a boom.
Do you want to choose IT as your career but do not exactly know what to choose? How to choose? Then, read the article till the end to know various options that are available. Even I have listed some options that are trending and you have never heard off. Want to know more then let us go for it.
Best IT Courses in India 2022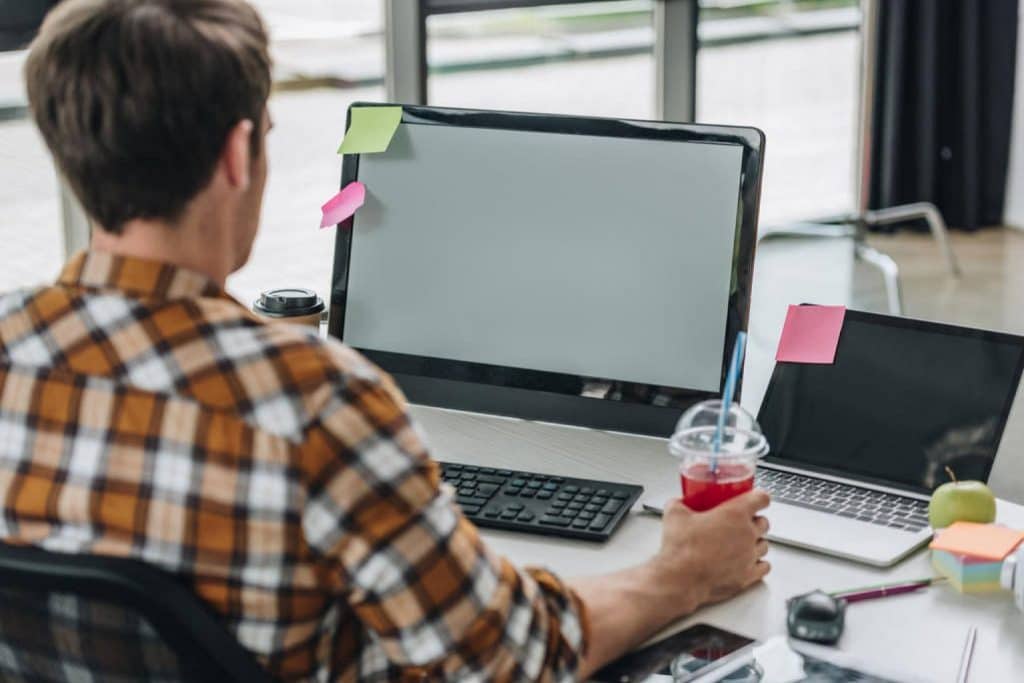 The top 10 IT courses in demand in India are listed below. You can choose your options as per your interest and which suits you the best.
1. Data Visualization 
Data Visualization is more in craze and in demand among the youth. Data Visualization is all about the representation of data in the form of graphs, charts, maps, and the use of other tools to understand the content easily. The trend and patterns make it easy to understand the data. This is the modern way to visualize the data in the form of art to gather all the information. 
The Data Visualization course can be used in many fields like government, education, finance, service industries, marketing, sports, history, consumer goods, service industries, and so on. Data Visualization will help students to make analyses and decision making.
| | | |
| --- | --- | --- |
| Course | Duration | Syllabus |
| Data Visualization | 1years or sometimes a few weeks courses | Designing of data visualization and creation of the same,  Apply data transformations, Use of JavaScript, Design color pattern, principal of perception, Identify opportunities of application of data, cognition of visualizing a design, data visualization theory and principles, and many more.  |
Salary: 25k to 20 lakhs per annum
2. Data Science & Big Data
Data science is a blend of Machine Learning algorithms and other techniques to arrange the patterns of the data and its analysis. It will help in solving problems and skills to handle Data Science. They use mathematical and other statistical methods to solve the query for the enhancement of the organization.
Even the small and big companies hire Data Scientists to present the data and execute it. There are lots of jobs for Data scientists in companies or in MNCs. Data Science is the right option to make a career
| | | |
| --- | --- | --- |
| Course | Duration | Syllabus |
| Data Science and Big Data | 2 years | What is Data Science, coding, mathematical and statistical skills, Data Visualization, Matrix Computation, Scholastic Models, Scientific Computing, Artificial Intelligence, and many more. |
Salary: 20k to 30lakhs per annum
3. Cyber Security
With the increase in cyber threats to 12-15 % of the cyber security, the course is more trending among youths? Cyber Security students can get enrolled in Network administration, security engineer, Consultant, and many other fields.
| | | |
| --- | --- | --- |
| Course | Duration | Syllabus |
| Cyber Security | 4 years | Introduction to cyber security, Cryptography, Prevention and detection, cyberspace and the law, network security, and many more. |
Salary: 30k to 25lakhs per annum
4. Business Intelligence
Business Intelligence helps in gathering data to make the right decision for the growth of the Business. This is more in trend in terms of the technology world. They also focus on data modeling and analysis too. You need to be an expert or trained in data planning, system analysis, ERP, extraction of data, and many more to manage the entire technology.
| | | |
| --- | --- | --- |
| Course | Duration | Syllabus |
| Business Intelligence | 1 year or 100 hours online certified course | Introduction of Business Intelligence, How BI is useful for the agencies or institutions, implementation of BI, Evaluate the data warehousing, architecture of BI, and many more. |
Salary: 30k to 20lakhs per annum
5. Cloud Computing
Cloud Computing is more dynamic and diverse. These days cloud computing is the backbone of the IT sectors and other fields too. This course will teach you to work on a live project or real-life industrial applications to understand the concept. 
| | | |
| --- | --- | --- |
| Course | Duration | Syllabus |
| Cloud Computing | 3 to 4years | Introduction to Cloud Computing and its categories, Uses in Business, Cloud computing Architecture, how to handle it, Web applications and their utilization, and many more. |
Salary: 30k to 25lakhs per annum
6. Web Development
To be a web Developer you need to be an expert in HTML/CSS/JavaScript to design the web page. It is basically based on react and angular training. It takes the help of a UI component to design to develop the web.
| | | |
| --- | --- | --- |
| Course | Duration | Syllabus |
| Web Development | 6months or 1year  | How to create a website, design banner, advertisement, how to use tools and advertisement, software applications, HTML/CSS/JavaScript, and many more |
Salary: 20k to 20lakhs per annum
7. Software Development
Software Developer should be an expert in any of the programming languages like Python, SAS, Java, JavaScript, C#, and many other languages. They focus to build a good-quality web or mobile applications to make the task easier for common people.
| | | |
| --- | --- | --- |
| Course | Duration | Syllabus |
| Software Development | 4-9 months | How to make design, code making, Utilize and implementation of the code, Software bug repair, rearranging of the code, execute the code, data structure, object-oriented work, web, databases, HTML, Servlets, HTTP, Unit Testing, Multithreading, course introduction and many more. |
Salary: 20k to 30lakhs per annum.
8. Project Management
The work of Project Management is to make the report, set the budget of the project, plan and make a strategy for the same and implement the project without wasting time. Getting enrolled in this course will help you learn through live projects and many more.
| | | |
| --- | --- | --- |
| Course | Duration | Syllabus |
| Project Management  | 1year | Define project management, developing the project, learn the difference between programs and projects, Managing the risks, scope creep, how to manage stakeholders, RACI matrix, problem-solving, maintain a work schedule, monitoring and conducting a project, Project Network, WBS, Gantt chart, costs management, ROI, NPV, Network, communicating with the team and managing the conflicts and many more. |
Salary: 20k to 30lacks per annum
9. Blockchain
Blockchain technology is on its way to lead the world by 2025. 18% of the GDP will be through this technology. Some of the Blockchain tools are Hyperledger, fabric composure, Ethereum, and many more to learn Blockchain technology.
| | | |
| --- | --- | --- |
| Course | Duration | Syllabus |
| Blockchain  | 1years | Blockchain and its coordination, Security, Integrity, Why Blockchain and its uses of it, how to implement Blockchain, Cryptographical element, digital signature, how to face real-life issues, Cryptographic Technology, how to protect the data and customer privacy, Fintech technology, how to maintain transaction and modify it and many more.  |
Salary: 15k to 35lakhs per annum
10. IoT
Internet on Things is abbreviated as IoT. It consists of a sensor, smart meters, and vehicles to access the internet facility. To use IoT facility internet is compulsory part to deal things automatically without any hindrance.
| | | |
| --- | --- | --- |
| Course | Duration | Syllabus |
| IoT | 4 Years | Introduction to IoT, Arduino Environment, Sensors, IoT and cloud Platform, Networking, Project management, IoT concepts and Application, Challenges in IoT, IoT for smart cities and Indian utilization on it, big data management, connectivity, IoT for financial, health service, water management and many more |
Salary: 30k to 25lakhs per annum
11. DevOps
Choosing your career as DevOps is more in demand as fewer experts are in this field. You can choose this field to get a good career in this. For DevOps, you need to be good in a programming language like Python, Java, and cloud computing too.
| | | |
| --- | --- | --- |
| Course | Duration | Syllabus |
| DevOps | 6 months or 12months | What is DevOps, main objective, Configuration management, Virtual Development, History, and its Development, Water Model, Jenkins, Agile Model, Linux OS, Its environment, network, Importance, Loops, functions, flow controls, lists, Sequential Build, SCM plugin, Confidentially, authorization and authentication and many more. |
Salary: 20k to 35lakhs per annum
12. Artificial Intelligence & Machine Learning
Artificial Intelligence is one of the most trending and toughest courses to learn and explore in detail. The computer needs to do a lot of work based on human experience and gives outstanding or desired results. AI uses some the techniques like Machine Learning, Neural, and Natural learning, and networks to access such technologies.
| | | |
| --- | --- | --- |
| Course | Duration | Syllabus |
| Artificial Intelligence & Machine Learning |   2years |   Advanced Algorithms, AI implementation, and its technique, Machine learning implementation and applications, Engineering and expert systems, Intelligence lab, Big Data Analytics, Computer Vision, Cryptography, Cognitive Systems, Data Mining, Data Security, pattern warehouse, Bio-Informatics, Agent systems, Deep learning techniques, image processing, Logic and its application and many more. |
Salary: 25k to 30lakhs per annum
13. Full Stack
The role of a full-stack developer is to build the websites and apps completely. They are the expertise in backend and frontend, testing, and other responsible task. For this, you have to be good in no SQL and SQL database and other programming languages.
| | | |
| --- | --- | --- |
| Course | Duration | Syllabus |
| Full Stack | 1 year | HTML/ CSS/Python/JavaScript, ReactJS Development, NodeJS Development, Data type, introduction to the object of the window, Switch case and functions, looping in JS, Math manipulation, arrays and object, JS Syntax, conditional Statement, Error handling, Webpack, Unit Testing, Routers, Redux and Redux-Saga, Node Js events, concepts, modules and database access, common utilities and many more. |
Salary: 30k to 20lakhs per annum
14. JAVA/J2EE
The technologies can be used in fields like Aviation, Life Science, Telecom, Academia, Banking, and many more. Java is very vast and unlimited. You need to explore the technologies in-depth and analyze them. Some of the Java courses that you can pursue are J2SE (Core Part), STRUTS, SPRING, J2EE (JSP and Servlets + EJB), HIBERNATE, and many more. It has more demand in the IT and Software sectors.
| | | |
| --- | --- | --- |
| Course | Duration | Syllabus |
| JAVA/J2EE | 1 year | Java Servlets, Enterprise JavaBeans, Java Mail, Java Transaction Service, Java Database connectivity, J2EE architecture, Java Arrays, JVM, JRE, Java programming and data type, and much more to learn and explore. |
Salary: 30k to 25lakhs per annum
15. Cisco
Cisco technologies deals with the network of wires plugged in your computers, and switches that are used to program the cables and keep track of the flow of the data, and much more. If you are the one who gets fascinated by all these things then this is the right course for you to learn and explore. 
These are good for research work in labs based on infrastructure.
| | | |
| --- | --- | --- |
| Course | Duration | Syllabus |
| Cisco | 1 year | CISCO introduction, its concept, and implementation, Design of IPv4 and IPv6, understanding of hardware, Learning of OSI/TCP/IP, models used for plans and its utilization, configure of initial setup and its result, Working of Networking technologies, its uses in local and other networks and many more. |
Salary: 25k to 35lakhs per annum
16. SAS
Statistical Analysis System is abbreviated as SAS. This course deals in data entry, mining, report writing, management of the work, graphics, and much more to look into. SAS helps in forecasting, planning, and decision-making in the business.
You can be a SAS analyst, consultant, programmer, and developer. It also helps in the improvement and development of the applications. This can be used in financial management, customer relationship, human resource, and many more.
| | | |
| --- | --- | --- |
| Course | Duration | Syllabus |
| SAS | 1 year | Introduction to SAS system and its history, features of SAS, Data sets, Input style, if and where statement, Do loop, SAS Function, Array, and many more. |
Salary: 25k to 30lakhs per annum
17. Microsoft Technology
Microsoft Technologies are very popular and best for IT candidates to learn and explore the field. If you have a certificate on MCAD, MCDST, MCAS, MCSD, and many more which are part of Microsoft Technologies to update the skills and knowledge.
| | | |
| --- | --- | --- |
| Course | Duration | Syllabus |
| Microsoft Technology | 1year | C, C++, DBMS, Pointers, Arrays, DNS, Windows ad, Networking, Classes, C Data types, DNS, DHCP, and many more. |
Salary: 20k to 35lakhs per annum
Also Read
18. Selenium
Selenium is used for testing purposes. It is an automatic tool to communicate with different web pages. If you want to make a career in this you need to focus on test design consideration, selenium advanced web driver and it can reappear its old work.
| | | |
| --- | --- | --- |
| Course | Duration | Syllabus |
| Selenium | 6 months or 1year | Introduction to selenium and its history, the difference between other components and tools, utilization of selenium tool and its application. |
Salary: 20k to 35lakhs per annum

19. Animation & Graphics
These days animation course is more in craze among the youth. Animated movies are more fascinating and entertaining than any other movie. The 2D/3D movie effects are done by a Graphic designer and those you are enrolled in an animation course. The Animation and Graphics course will boost your profile and will make it more eye-catching. 
You can even join 6 months or long-term course in any specific animation or graphic field. Some of the basic things you should learn as students are sound editing, video editing, Digital illustration, 3D Maya, 3DS MAX, concept design, Wax Modelling, Photoshop, and many more.
| | | |
| --- | --- | --- |
| Course | Duration | Syllabus |
| Animation & Graphics | 3 years | Introduction to Animation and its history uses of 2D and 3D effects, color effects, visualization effects, and many more. |
Salary: 35k to 35 lakhs per annum
Conlcusion
To conclude, this was all about Best IT Courses in India. I have listed all possible options in the IT Industry that are trending and have gained more scope. Choose the best amongst that suits you as per your interest. Do not forget to share with me your experience with the course that you chose. I will be amazed to know about it.
Sharing IS Caring. This article can help many students choose courses in IT Industry.