Best Proven Ways On How To crack Interview
8 min read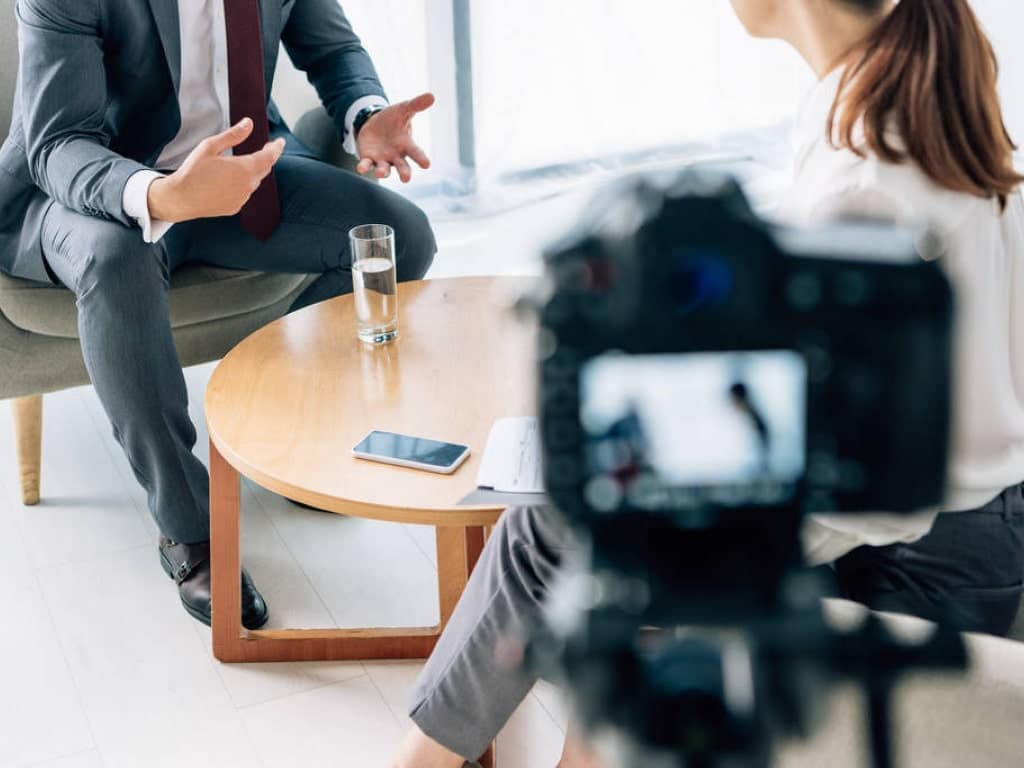 Are you a job seeker who is searching job? Job is a dream but to key to reaching a job that is the interview. If you crack the interview process then only you will get your dream job. But is cracking the interview process a worry for you?
You do not know what is interview process and how it goes. What are tips and tricks to crack an interview and have an impression on the interviewer?
Today I am going to share with you the best tips and tricks to crack an interview. Being a Human Resource (HR) Recruiter I can reveal all the secrets of the interview process and how to crack it. Keep reading the article till the end evil all the secrets.
How to crack Interview
The best ways to crack any interview process is as listed below.
A resume or CV in a proper format
Research about the company
Prepare well for Aptitude Test
Go formally dressed
First impression
Greet with a smile
Ask if you can get in
Ask if you can have a seat
Your communication skills should be good and in English
Be comfortable
Prepare beforehand with your introduction
Be polite
Be confident
If you are not able to answer any question then what
Body language and gestures
Share your experiences
Explain your answers with examples
If you are going for a technical interview then prepare well
Show your interest in the company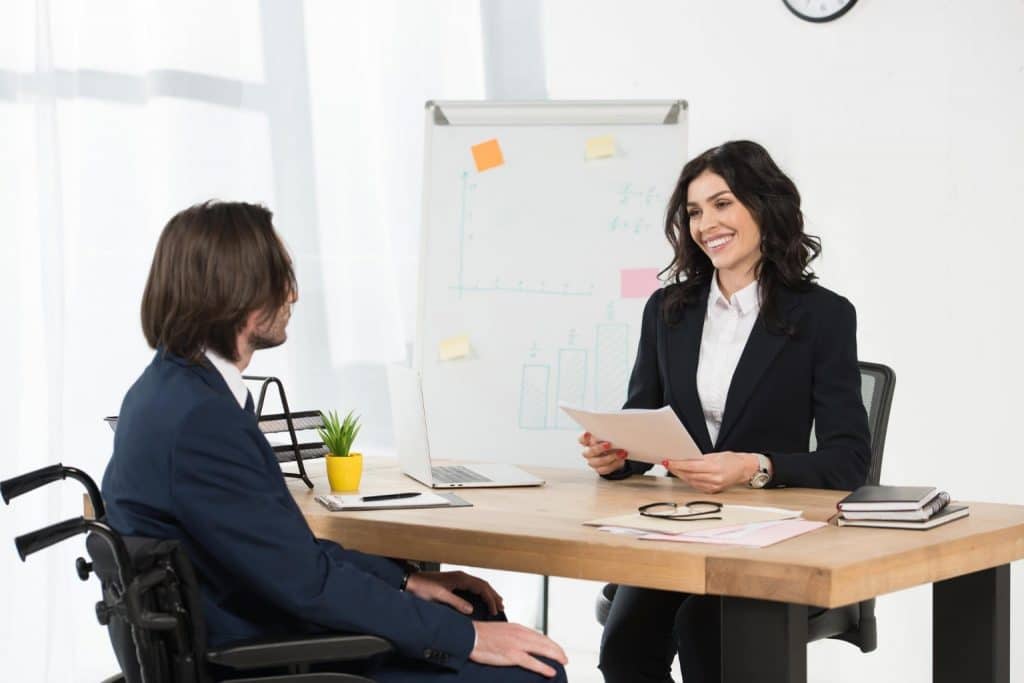 1. A resume or CV in a proper format

A resume or a CV should be in a proper prescribed format. If you don't know the format of a resume or CV then read Resume format in India or CV format for freshers. A resume or CV is a precise and formation of or your skills and qualifications with experience. Whatever you write in your resume or CV let it be a skill or an experience you should be able to answer any question asked on the same.
So be prepared with the possible questions that can be asked on your skills, qualifications, and experiences. For example, the interviewer can ask you about the strengths mentioned and how they are effective for their company. They can anyone ask your weakness. The weakness should not be such that it will give a bad impression to the interviewer.
If you ask the question like what is your weakness.
It should be like my weakness is I'm a perfectionist. I don't give up on work till I make it perfect then let it take extra time. But for me, my weakness is a strength because I get satisfaction after I make all the things perfect.

If you have any experience that will be your short question on experience so be prepared with which field you are having experience with.
2. Research about the Company

You should have good prior information about the company before you go for an interview. The interview may ask you questions about the company. That what all you know about the company and how and in what way will you benefit the company.
The search for information about a particular company also shows how much interested you are to become an employee of the company. So. have good knowledge about the stats of the company, company profile as much as information you can gain.
3. Prepare well for Aptitude Test

If the aptitude test is one of the processes and interviews then you should prepare for it beforehand. The aptitude test consists of nothing but logical reasoning, English language and comprehension, aptitude, and current affairs. You can crack the aptitude just by practicing more and more of it. Make it a point that you solve a lot of the questions letter to each subject before your interview process. Just don't solve your questions but also look forward that you solve all the questions within a proper time limit.
4. Go formally dressed

You must go well dressed. When you going for an interview formals are compulsory for both girls and boys both.
For boys
Why should compulsory wear formals? The shirt should not be of a very dark color but light color. A white shirt is the best option for boys. The trouser can be of a dark color. Avoid wearing jeans. Ties a compulsion. Look forward to that your shirt is properly in it and that your dress is ironed. Also, polished shoes should accompany the dress.
For girls
For girls, the dress code is salwar kameez. Look forward that the salwar kameez or Kurti and leggings are a light color. It should be decent and always accompanied by a dupatta. Never leave your hair on your shoulders for your interview. You can tie a pony for an interview. Look after that you have not to go and access jewelry. At the same time, you shouldn't carry much makeup. Sandals that you wear should be decent.
No Perfumes – Girls and boys both have to avoid the use of strong perfumes. Using strong perfumes is not supposed to be professional behavior.
No Chewing Gum – You are going to interview you should have anything in your mouth. It is a strict no for chewing gum or other eating stuff in your mouth.
5. First Impression

Always make a good and impactful first impression. As we all know 'The first impression, the last impression'. So you look forward that you make a first impression impact with confidence. There are various ways in which you can make your first impression that is with your dressing sense, confidence, smile, your body language, gestures, and your communication skill.
6. Ask if you can get In

Whenever you go for an interview you shouldn't directly get into the room. You must always ask a first question that is 'Please may I get in sir'? When the interviewer asks you to get inside then only get in.
Do not directly sit before asking. Before taking a set you should as 'Can I please sit? I will say yes then only have to take a seat.
7. Greet with a Smile

When you take a seat look forward that you greet for the day let it be morning time or afternoon time. You should create with a smiling face. Shows that you want to join the company with enthusiasm and work with zeal.
8. Your Communication Skills

Forward that you are best with your communication all your communication with the interviewer should be in one language. And that language is English. If you are not good at English at least learn the language as much as you can come to communicate with the interviewer
9. Be Comfortable

Do not show your nervousness at all. So you are adapting ability. That you have very soon adapted to the climate of the company and you are comfortable with each and everything. Do not move your hands or legs and show your nervousness.
10. Prepare Beforehand with Introduction

There is a show short question of introduction in an HR round. This question is generally so that it and HR can know your background at the same time makes you comfortable to have a conversation with you. You should go well prepared with your introduction. Your introduction should consist of your name, family details, educational background, skills, and hobbies.
11. Be Polite

Be very polite with your language. See that whatever you speak is not too loud and rude. Don't be harsh and never argue with an interviewer. Always respect the interview with politeness. Look forward to when you are talking you are not shouting or yelling.
12. Be Confident

We all know that confidence is a key to success. Not only do you have to dress up well but you have to dress with confidence. Never show nervousness. Before the interview does not think much about how your interview is going to be what is going to happen if you are going to crack the interview or not this will increase your nervousness. Just be positive and positive thoughts crack your interview with confidence.
Whenever you said set straight upright. Look in the eyes of the interview with confidence and answer all the questions.
I suppose if you are not knowing one of the questions never mind do not lose your confidence. Give a smile and tackle it with confidence.
13. What if you are not able to answer any question?

Do not worry if you are not able to answer any questions. Is a possibility that you might not know a certain question when many questions are thrown at you? In such times you do not have to be nervous. Here I will share your secret on how to tackle such a situation. You must first give a smile of confidence. And then tell the interview is that you are not much aware of this what you are very curious to know more about that. It will be great to hear from the interviewer more about that or you will surely go home and study more about it.
14. Body Language and Gestures

Not only your dressing style should be formal but you should be very disappointed with your body language and gestures as well. Body language should show confidence without any nervousness and stress. You are not supposed to set with your crossed legs at any cost in your interview.

Never have one handshake with an interviewer, have an of confidence. Whenever you answer a question, answer by looking into the eyes with confidence. When you have an interviewer do not show any sign of vultures.
15. Work Experience

Wherever there is a question regarding your work experience share your experience and detail. How your work was a benefit for the company. How will this company benefit from your prior work experience? Explain in detail as much as things you can.
16. If you are going for a technical interview then prepare well

If you are a technical person I am going for an interview then surely and technical questions may be asked. Be prepared with all your basics of technical subjects. All the questions I look forward that you crack it.
17. Avoid yes or no answers

Never be diplomatic in an interview. Answer your questions in yes or no be very specific and give detailed information about any topics asked.
18. Show your interest in the Company

Always show your interest in the company. The company you are going to join is your dream company and you are eager to join it as an employee. You can do this by asking the question about the company while leaving.
Conclusion
To conclude, these were the top tips and tricks on how to crack interview. Hope this article will help you to crack the interview process and achieve your dream job. If this article has helped you in the interview process share your experience by commenting in the comment box.
If this article was helpful for you share it!!! Sharing is Caring.