Best Way How to Introduce Yourself In Interview
11 min read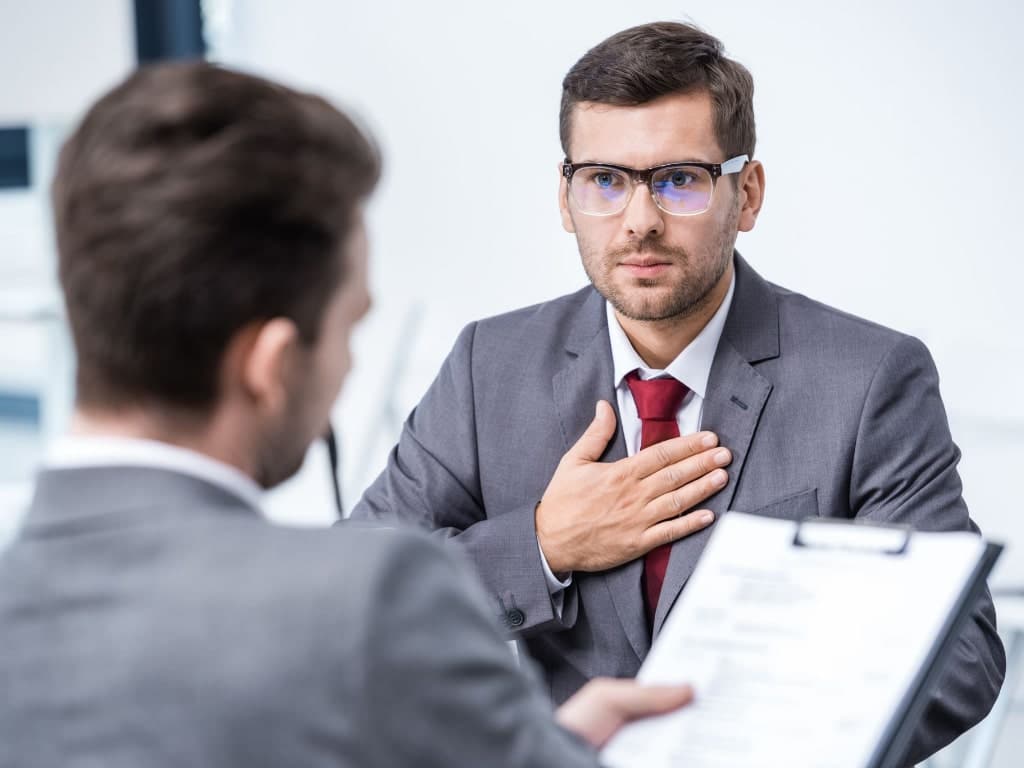 Are you a Job Seeker who is looking forward to the best ways on How to introduce yourself in interview? Then here is a quick guide to introduce yourself in an interview. Do not miss the tips revealed here to crack the interview. Keep reading the article till the end to know all the tricks.
The interview is a very vital step in every job seeker s life. Because an interview is a key to unlock the job. To get your dream job you have to crack the interview process.
Your introduction is a very important part of the interview process. The reason is that based on your introduction the interviewer makes a lot of judgments and assumptions. It is on the basis of your introduction that decides the direction you are going to take your interview. But many job seekers do not know how actually introduce themselves. Then this simple guide full of tricks to introduce yourself is here. Let us get started.
A Quick Guide To Introduce Yourself In Interview
Let us go through the quick guide before moving towards the Introduction. The Quick Guide is as listed below.
A resume or CV in a proper format
Research about the company
Prepare well for Aptitude Test
Go formally dressed
First impression
Greet with a smile
Ask if you can get in
Ask if you can have a seat
Your communication skills should be good and in English
Be comfortable
Prepare beforehand with your introduction
Be polite
Be confident
If you are not able to answer any question then what
Body language and gestures
Share your experiences
Explain your answers with examples
If you are going for a technical interview then prepare well
Show your interest in the company
How to Introduce Yourself In Interview – Things to Consider
Go formally dressed
You must go well dressed. When you going for an interview formals are compulsory for both girls and boys both.
For boys
Why should compulsory wear formals? The short should not be of a very dark color but light color. A white shirt is the best option for boys. The trouser can be of a dark color. Avoid wearing jeans. Ties a compulsion. Look forward to that your shirt is properly in it and that your dress is ironed. Also, polished shoes should accompany the dress.
For girls
For girls, the dress code is salwar kameez. Look forward that the salwar kameez or Kurti and leggings are a light color. It should be decent and always accompanied by a dupatta. Never leave your hair on your shoulders for your interview. You can tie a pony for an interview. Look after that you have not to go and access jewelry. At the same time, you shouldn't carry much makeup. Sandals that you wear should be decent.
No Perfumes
 Girls and boys both have to avoid the use of strong perfumes. Using strong perfumes is not supposed to be professional behavior.
No Chewing Gum
 You are going to interview you should have anything in your mouth. It is a strict no for the chewing gum or other eating stuff in your mouth.
First Impression

Always make a good and impactful first impression. As we all know 'The first impression, the last impression'. So you look forward that you make a first impression impact with confidence. There are various ways in which you can make your first impression that is with your dressing sense, confidence, smile, your body language, gestures, and your communication skill.
Ask if you can get In

Whenever you go for an interview you shouldn't directly get into the room. You must always ask a first question that is 'Please may I get in sir'? When the interviewer asks you to get inside then only get in.
Do not directly sit before asking. Before taking a set you should as 'Can I please sit? I will say yes then only have to take a seat.
Greet with a Smile

When you take a seat look forward that you greet for the day let it be morning time or afternoon time. You should create with a smiling face. Shows that you want to join the company with enthusiasm and work with zeal.
Your Communication Skills

Forward that you are best with your communication all your communication with the interviewer should be in one language. And that language is English. If you are not good at English at least learn the language as much as you can come to communicate with the interviewer
Be Comfortable

Do not show your nervousness at all. So you are adapting ability. That you have very soon adapted to the climate of the company and you are comfortable with each and everything. Do not move your hands or legs and show your nervousness.
Prepare Beforehand with Introduction

There is a show short question of introduction in an HR round. This question is generally so that it and HR can know your background at the same time makes you comfortable to have a conversation with you. You should go well prepared with your introduction. Your introduction should consist of your name, family details, educational background, skills, and hobbies.
Be Polite

Be very polite with your language. See that whatever you speak is not too loud and rude. Don't be harsh and never argue with an interviewer. Always respect the interview with politeness. Look forward to when you are talking you are not shouting or yelling.
Be Confident

We all know that confidence is a key to success. Not only do you have to dress up well but you have to dress with confidence. Never show nervousness. Before the interview does not think much about how your interview is going to be what is going to happen if you are going to crack the interview or not this will increase your nervousness. Just be positive and positive thoughts crack your interview with confidence.
Whenever you said set straight upright. Look in the eyes of the interview with confidence and answer all the questions.
If suppose if you are not knowing one of the questions never mind do not lose your confidence. Give a smile and tackle it with confidence.
To read more tips about Proven ways How to Crack Interview
What if you are not able to answer any question?

Do not worry if you are not able to answer any questions. It is a possibility that you might not know a certain question when many questions are thrown at you? In such times you do not have to be nervous. Here I will share your secret on how to tackle such a situation. You must first give a smile of confidence.
And, then tell the interview is that you are not much aware of this what you are very curious to know more about that. It will be great to hear from the interviewer more about that or you will surely go home and study more about it.
Body Language and Gestures

Not only your dressing style should be formal but you should be very disappointed with your body language and gestures as well. Body language should show confidence without any nervousness and stress. You are not supposed to set with your crossed legs at any cost in your interview.

Never have one handshake with an interviewer, have an of confidence. Whenever you answer a question, answer by looking into the eyes with confidence. When you have an interviewer do not show any sign of vultures.
Work Experience

Wherever there is a question regarding your work experience share your experience and detail. How your work was a benefit for the company. How will this company benefit from your prior work experience? Explain in detail as much as things you can.
Best Ways How to Introduce Yourself In Interview
The question of an Introduce yourself is a sure-shot question in the interview asked by HR. The aim to ask this mandatory question is to first make you comfortable for the interview process. And secondly to quickly know about your family, education, and academic background. With your introduction, you can have a good impact on the interview and also the first impression. As we all know the first impression is the last.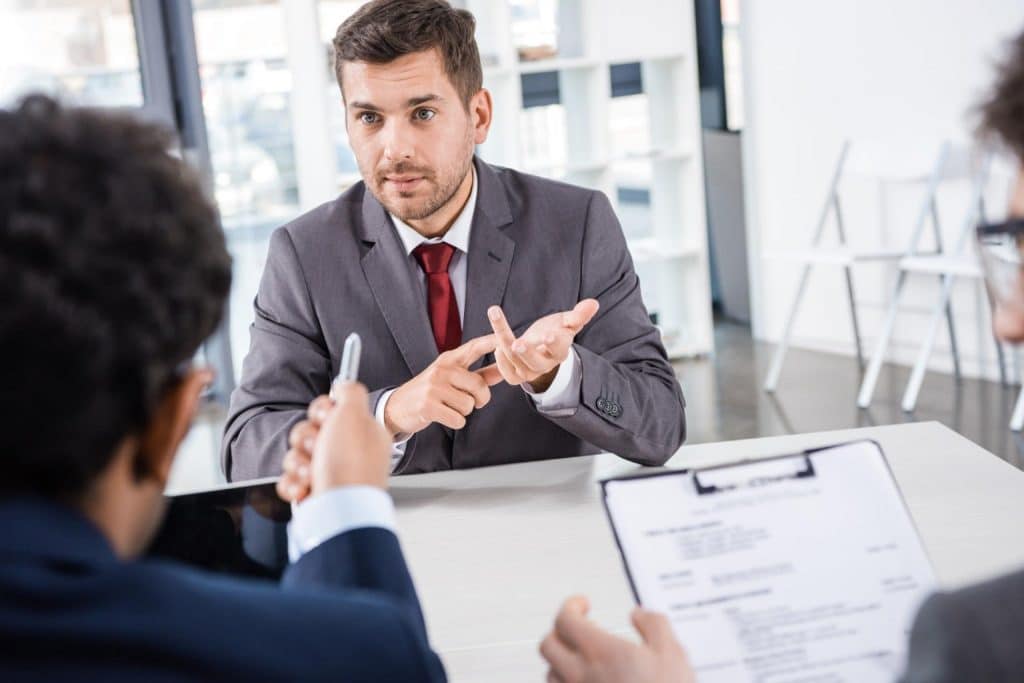 Greetings for the day
Start by greeting very politely and with a smile. Say Good morning Sir/ Ma'am or Good Afternoon whatever the time of the say it is.
Say hello
Before starting your introduction say Hello
Start with Myself
You have to start your introduction always with me.
For example, Myself Manali Kothari
The sequence of the Introduction
The sequence of the Introduction that should be followed is as listed below.
Your Name
Family details
Educational Background
Experience 
Hobbies
In the introduction, you can even talk about your strength and weakness but that is not a compulsion. It is totally up to you whether you want to talk or not.
Now let us see each of the titles in more detail.
Your Name: You must say your complete name in an order containing your name, middle name, and surname.
Family details: You have to talk about the members of your family. At the same time also talk about what your parents do. If they are into business say that. If they are into some profession mention that. If your mother is a House Wife say that your Mother is a Home Maker.
Educational Background
This is a very important part of the introduction. You need to very properly mention your educational background. You are not done just by mentioning your educational background. After that, there are going to be sure-shot questions asked by the interviewer to you on the educational background.
Experience 
If you carry an experience do talk about that. Talk about how many year's experiences do you have and which company. Your job title and job responsibilities in the previous company. The interviewer is again going to ask you questions on this as well. He/she might ask you the reason for the job change or your last drawn salary or any other question related to your work experience.
Hobbies
Talk about your hobbies. Mention only such hobbies which are productive also in leisure time. And that can benefit the company in one way or other. For example, reading is your hobby. Thus, this hobby is of you is beneficial for the company in some way.
In the introduction, you can even talk about your strength and weakness but that is not a compulsion. It is totally up to you whether you want to talk or not.
Strengths 
Talk about your strength. Again you have to talk about those strengths of yours which are going to directly benefit the company. For example, mention your strength as a hard worker it is going to benefit the company as you will work hard to achieve the company goal. Team worker- when you can this it shows that you have got the team spirit and you are ready to work in a team.
Weakness
Be very cautious while answering this question. You have to again mention the weakness that will benefit the company. Like you can say your too perfectionist can do not give up till your work is perfectly done then though it may take some extra time. This weakness of yours can also be seen as a strength of yours in the eyes of the company and will benefit the company as all the work allotted to you will be perfectly done.
Sometimes you do not mention your strengths and weakness in the introduction. But it is many a time asked by the interviewer. This is a sure-shot question.
Now, for example, let me introduce myself. In the same way, you have to introduce yourself to the interviewer.
Your Name: Myself Manali Satish Kothari
Family details:  My family consists of 5 members. My father a Mechanical Engineer is working with Bajaj Auto and my mother is a Home Maker. My elder brother is working with Tech Mahindra.
Educational Background
I am an IT engineer who is into coding all the time. Coding is not my profession but my hobby. Nothing can keep me away from coding. A day spent without coding is not a day well spent. I find that if I have missed something. Coding is my passion and I can do it easily if you say to me even if I m awake from sleep.
I have done my schooling at DKS School, Pune
And, I have completed my IT engineering from MIT College, Pune with distinction.
With distinction, I have also been a rank holder.
Experience 
I carry vast experience in coding. Well-versed with all the technical knowledge required for the purpose. Also, I keep myself updated with all new updates related to coding.
Why are you looking for a job change?
I have acquired a lot of experience in my position in XYZ Company. There was no possibility of growth opportunities. I want to take up new challenges and grow more and more in coding.
There will be many questions asked according to your field. You may answer it accordingly.
Hobbies
Mention the hobbies that will benefit the company in some way or another. Like mu hobbies are Reading, Surfing new things on the net, making new friends, reading a newspaper, trying new technology-based instruments, swimming and many others that you can add on. The list can be changed according to your choice and the job designation that you are going to hold.
Strength 
There is a list of strengths that I am listing here. You may choose the strength from the list. You can add the strengths to the list at your convenience.
My Strengths are–
Hard-working
Dedicated
Focused
Team Worker
Energetic
Result oriented
Eager to learn new things
Smart worker
Weakness
I am a Perfectionist so sometimes takes extra time to complete work
Goal-Oriented– Till I do not achieve my goal I become restless
I cannot take failure. And can do anything to succeed
Very eager to keep myself updated. At times I lose my patience due to eagerness.
These are some examples that I have shared. You can choose as per your choice. You can also list the weakness in your accordance.
Points to Remember
While introducing you your communication skills matters a lot. In whatever way you introduce yourself look forward that you do it in fluent English. If you cannot speak fluent English then it will be better if you mug up your introduction pre hand and go. Say the Introduction with politeness and great confidence.
Your introduction will decide the direction of the interview you will take it. Most of the questions that will be asked will be on the introduction that you give. The set of questions will be on educational qualification, experience, strength, and weakness. So be well prepared. All the best!!!
Conclusion
To sum up, this was all about how to introduce yourself in interview. Hope through this article I am able to prepare you best for your introduction in the interview process. And I am sure with all these tips and tricks you will be able to crack the interview with flying colors. Do not forget to share your interview experience. You can share by commenting in the comment box.
For any related doubts regarding your introduction in the interview process shot me with the query in the comment box.
Sharing Is Caring – If you liked the article do not forget to share!