How to Become CBI Officer – A Detailed Guide
10 min read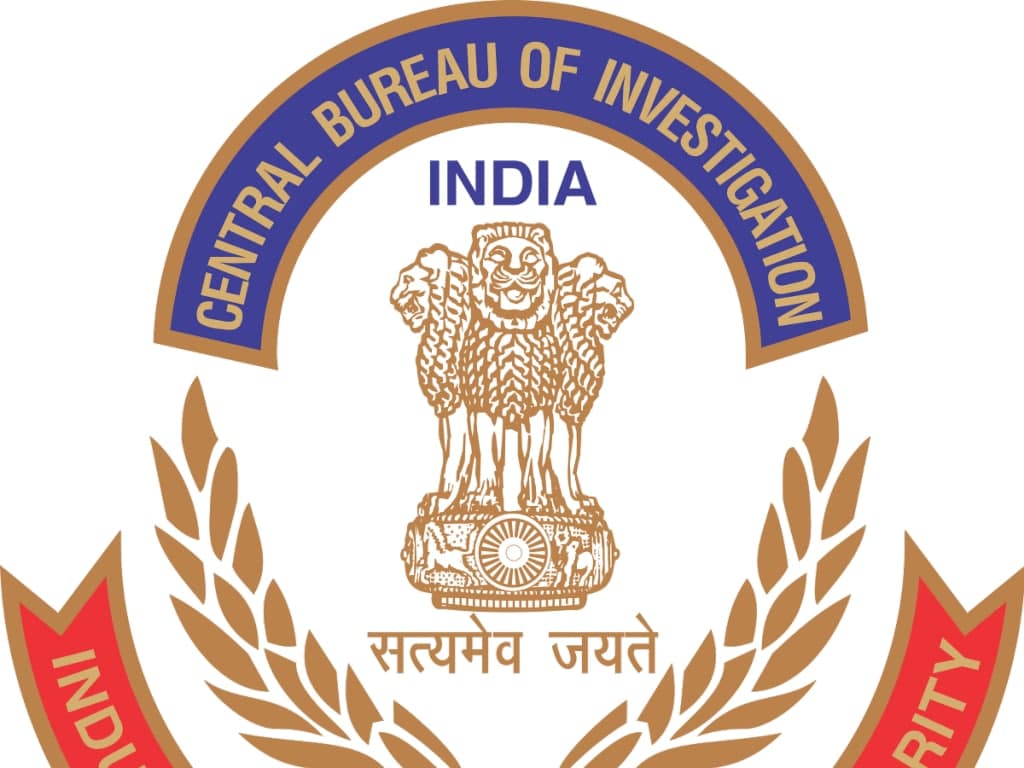 Are you the one who desires to do something big in life like being a CBI officer? Most of you are not aware of the process to appear in this exam. In this article, you will get to know a tidbit of how to become a CBI officer – Eligibility Criteria, Exam, Syllabus & Preparation.
CBI Officer is the most reputed and prestigious job. To become a CBI officer you need proper guidance. Here is a step-by-step guide on how to become a CBI Officer after the 12th. So lets us start our journey with the detailed information of the CBI Officer.
Who is CBI Officer
They are the investigation officer with a responsibility to take care of the grievance cases and to look into the corruption and criminal cases in the country. They are under the jurisdiction of the Ministry of Personnel, Public Grievances, and pensions. The office is exempted from the Right to Information Act.
Role & Responsibilities Of CBI Officer
The CBI agency is not a statutory body. The Delhi Special Police Establishment Act, 1946 has all the power and makes important decisions.
It looks into the crime statistics and information regarding it.
They have the power to investigate criminal cases in which both national and international involvement is there.
Public cases are also given importance to investigate.
They have the authority to investigate cases related to economic infringement and breach of any laws related to income tax, export and import, custom and excise, and many more.
They co-operate with other state police for any investigation.
It looks into the corruption cases to maintain the identity of the organization.
In the case of Union Territories, the CBI suo-moto takes up the in charge of the offense.
Until and unless the respective state gives the consent central government cannot authorize the CBI to look into the matter.
Without the consent of the state Supreme Court and High Court can order CBI to handle the crime case
It acts as the National Central Bureau of Interpol in India.
It co-operates with anti-corruption agencies and other bodies in its activities.
Full form of CBI
The Central Bureau of Investigation in short is CBI the investigation agency. The headquarters is situated in New Delhi. The office was established in 1963 to maintain the impartiality and integrity of the administration.
Some of the divisions of CBI are mentioned below.
Anti-corruption Division
Special Crimes Division
Administration Division
Central Forensic science Division
How to become CBI Officer in India
To become Group A Officer in CBI, you must first crack the UPSC-CSE exam and become an IPS officer. To become Sub Inspector in CBI you must crack Tier 1 and Tier 2 of the SSC CGL exam.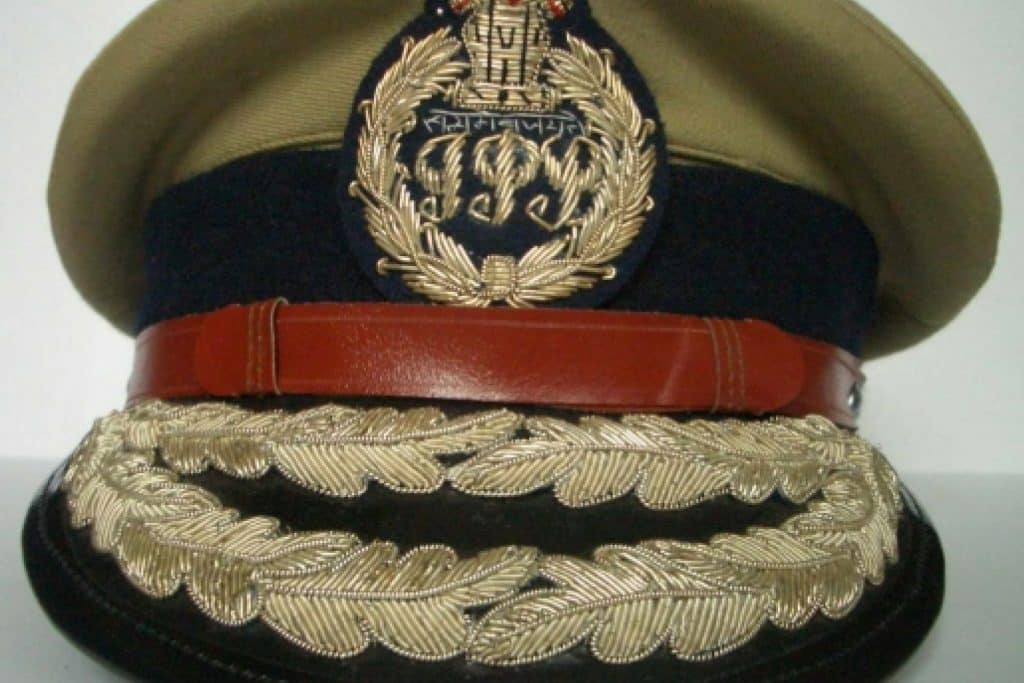 Eligibility Criteria
To become a CBI Officer you must fulfill certain criteria to apply for the entrance exam. The eligibility criteria to become CBI Officer are listed below.
Educational Qualification
The candidate should be a graduate or have a bachelor's degree from any recognized government university with 50% marks.
Age Limit
The age limit for the General category is 20-30 years
The age limit for OBC is 20-32 years with three years of relaxation
The age limit for SC/ST is 20-35 years with five years of relaxation
Physical Criteria
If you become a CBI officer through the UPSC exam no fitness test is done. In the case of the Sub-Inspector in CBI the candidate has to go for a physical test round.
Height
The height required for the male candidate is 165cm.
The height for the female candidate should be 150cm.
Chest
The chest with expansion in the male candidate should be 76cm and there no such criteria for the female candidate.
EyeSight
For Near Vision should be 0.6 in one eye and 0.8 in another eye.
For Distant Vision, the sight should be 6/6 in one and 6/9 in another one.
Exam Pattern & Syllabus
There are 2 different agencies that conduct exams to recruit candidates in CBI. One is Union Public Services Commission (UPSC) and the other is (CGL). To become a Group A CBI officer you must apply and crack the UPSC exam. And to become CBI Sub Inspector you must apply SSC CGL exam and crack it. In the SSC CGL exam, you are supposed to clear Tier 1 and Tier 2 out of 4 tiers to become a Sub Inspector in CBI.
To become Group A Officer in CBI
To become Group A Officer you must first crack Civil Services Exam (CSE) conducted by the UPSC exam and become an Indian Police Service officer (IPS). You can read How to become an IPS Officer here. Here is the step-by-step guide on How to become an IPS officer, with tips & tricks to crack the UPSC exam.
What is UPSC
To become an IPS( Indian Police Service)  officer you need to crack the UPSC- Civil Service Exam(CSE). UPSC is the central agency of India that conducts the CSE exam for qualifying an IPS Officer. Know all about UPSC here UPSC Exam Details.
UPSC Examination is conducted in three stages namely- Preliminary Exam( CSAT Test) comprising of two papers which are objective type, Mains Exam which includes 9 papers which are subjective type. After qualifying the two phases you are eligible for the Interview Process.
UPSC exam is conducted into 3 stages.
Preliminary exam
Mains exam
Interview process
Let us understand all the 3 exams more in detail.
1. Preliminary exam
The preliminary exam has 2 papers that are conducted. Each paper has 200 marks a total of 400 marks. The question paper is in two languages namely English and Hindi. The duration of the paper is 2 hours each paper. This examination carries a negative marking of the one-third penalty. That is for each wrong answer there is a negative marking of 0.33 marks. This paper has objective-type questions which comprise multiple-choice questions.
Syllabus for the Preliminary Exam
Paper 1 – Current affairs, Indian History, and Politics
In this examination, you need to have very good general knowledge and good general studies of current events going on at the National and international levels. You need to read newspapers to gain general knowledge.
It includes the following subjects.
Indian history
General Science
Indian Politics
General Issues
Indian Geography
World Geography
Social Development
Economic Development
Polity And Governance
Environmental Ecology
Current Events
Paper 2 – Civil Service Aptitude Test(CSAT)
This paper comprises competencies related to comprehension, interpersonal, and communication skills. And more subjects as listed below.
Communicational Skills
Intrapersonal Skills
English Skills
English Comprehension
Language skill chosen by the candidate
Decision-making skills
Problem-solving ability
Mental Ability
Basic Numeracy
  2. Mains exam
After qualifying for the preliminary exam the candidates are eligible for the second round that is the mains exam. Generally, Mains Exams are conducted in the month of January. After the mains exam, the candidate will be liable for the process of the interview. Mains Exam has the descriptive type of questions.
Syllabus for Mains Exam
The total marks for this examination are 1750 marks. Though the Mains exam consists of 9 papers, out of these 9 papers, only 7 papers will be taken for the merit ranking. For the remaining two papers the candidate should obtain the minimum marks as set by UPSC. This exam includes a total of 9 papers namely as listed below.
Essay
To write an essay on any one topic. You can choose the option of your choice from the given options.
General Studies 1 – Indian Heritage and Culture
Indian Culture
Modern Indian History
History of the world
Society
Geography
Events, Forms, and Effects on Society
General Studies 2 – Indian Constitution and Indian Politics
The Constitution Of India
Amendment Procedure
The Political System
Central Government And Administration
The Electoral Process
Administrative Law
Central And State Government Privileges
Public Services
Social Welfare And Social Legislation
Control over Public Expenditure
General Studies 3 – Science And Technology
Energy
Computer and Information Technology
Biotechnology
Disaster Management
Nuclear Policy Of India
Space Technology
Environment
Security
Agriculture
Economy
General Studies 4 – Ethics And Human Interface
Ethics and Human Interface
Aptitude
Attitude
Integrity
Emotional Intelligence
Public Service Values And Ethics in Public Administration
Probity in Governance
Optional Subjects
There are 2 Papers on Optional Subjects. The candidate is supposed to choose any 1 optional subject out of 48 total options. The 2 papers are combined and are of a total of 500 marks.
You need to be very careful while choosing your optional subject. You must know which optional subject will work best for you.
Step 3. Interview
After cracking the Mains Exam you are qualified for the Interview Process.
IPS officers first posting instantly after training is a field assignment. In the interview, only academics knowledge is not tested but the personality test is all about how much the candidate is alert and all aware of the events happing around. The marking criteria for the Personal Interview Process are based on mental alertness, logical reasoning ability, clear exposure, proper judgment, and intellectual ability.
The Board judges the candidates on various parameters including mental and social traits. The main purpose of the interview purpose is to judge the candidate's suitability for the civil service position and capability to take responsibility.
Syllabus for Interview
This is basically a question and answers session
This exam is of 275 marks.
The interview is nothing but a Personality Test.
Even current affairs and General knowledge questions can be asked for an interview.
To become Sub Inspector in CBI
To become Sub Inspector in CBI you must crack Tier 1 and Tier 2 of the SSC CGL exam.
What is SSC CGL
SSC CGL national level competitive exam. This entrance exam conducted by SSC stands for staff selection commission. This authorized body is group B and Group C post in the income tax department. Every year approximately 30 lakhs apply for this exam.
SSC CGL exam is conducted 10 years. SSC CGL exam takes place in four stages. Each stage of the exam is called a tier. The first two tiers of the exam are called combined graduate level (CGL). CGS is an online exam. Connect two modes of the exam is offline.
The four tires of the SSC CGL exam areas are listed below.
Tier 1
Tier 2
Tier 3
Tier 4
Tier 1 
Tier 1 consists of multiple-choice questions.
Syllabus
This paper consists mainly of reasoning, general awareness, and quantitative aptitude. Each paper is of a hundred marks and the duration is 2 hours. General reasoning and general awareness together are for hundred marks and 2 hours.
Candidates who qualify for Tier 1 are selected for Tier 2.
Tier 2 
Tier 2 consists of multiple-choice questions
Syllabus
Tier 2 the following subjects.
General studies
General studies are of 200 marks and 2 hours
English
English is of 100 marks and for 2 hours 20 minutes
Quantitative aptitude
Quantitative aptitude is for 200 marks and 4 hours
Language paper
FIFA is for 100 marks and 2 hours 40 minutes
Communication skills and writing
Communication skills are for 200 marks and 2 hours 20 minutes
Tier 3 
It consists of descriptive type paper which is a pen-paper test. Tier 3 is not applicable for the income tax Officer post.
Tier 4 
Tier 4 is a skill test/common proficiency test. Tier 4 is not applicable for the income tax post.
So, to conclude to become Sub Inspector in CBI a candidate just has to pass 2 tiers that are called the SSC CGL exam. Candidates who qualify Tier 1 and Tier 2 are selected for the interview process and personality test before the physical and medical tests.
Salary of CBI officer
The salary Of the Sub Inspector for such a prestigious job ranges from Rs.9300-Rs.34, 800/-  per month according to seventh pay commission. The salary of CBI Inspector is approximately Rs. 44000/-. The salary is nominal for the freshers. There is an increase in the salary with experience and promotion.
Tips to crack CBI Entrance Exam
The tips and tricks to crack UPSC or SSC CGL exam are listed below.
1. Early Preparation
UPSC is one of the toughest competitive exams. It is not going to be an easy task to crack it. Simultaneously many candidates also apply for vacancies. So if you want to come out with flying colors in this competitive exam you should start your preparation early.
Last moment studies are not at all going to help you. Start your UPSE-CSE Exam Preparation or SSC CGL after the 12th itself. You will get the total span of the graduation period to prepare for the examination.
2. Attention on all the subjects
Give overall attention to all the subjects. Focus more on the subject which you find difficult. Also, pay more attention to the technical subjects.
3. Solve all your doubts
Try solving all your doubts at that particular time only. Do not proceed further by keeping a doubt. Get a solution to your doubts and issues.
4. Constant Reading
If you want to crack MPSC Exam it is mandatory for you to develop a reading habit. Read more of newspapers. Surely, this will enhance your General Knowledge and Current Affairs.
5. Time Management
Proper time management and scheduled time table is a perfect key solution to crack this examination. Balance time management with all the subjects and distribute the time evenly. Atleast study for 11 to 12 hours a day.
6. Smart Study with proper guidance
The prior most step before starting the preparation is to understand the examination pattern and syllabus. Study accordingly is a smart study.
7.Previous Year UPSC Paper Solving
After the preparation revision is a must. Yes, I do agree but with revision previous year UPSC paper solving is also a must. You will understand the paper pattern and will be used to and prepared for the examination.
 Conclusion 
The above information regarding the preparation, eligibility to appear this exam, physical fitness is well mentioned in this article. Hope it was useful and help you to convert your dream to become CBI Officer into reality.
The position and prestige of this post gives are heartwarming. Hope you have gone through this content till the end to understand the tidbit of the exam How to become a CBI officer.
Sharing is caring – If you have liked the article share it.